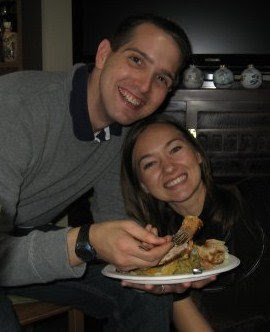 Wow! Chris and I hit our SECOND JAPANNIVERSARY this weekend! We have an Associate's Degree in JAPAN! Two years ago October 29th we landed at Narita Airport for the first time. As everyone else filtered off the plane we squeezed each others' hands, looked at each other with sheer panic, and said, "What the heck were we thinking?!" Last year, Chris returned home from fall deployment just in time to celebrate a very happy Thanksgiving!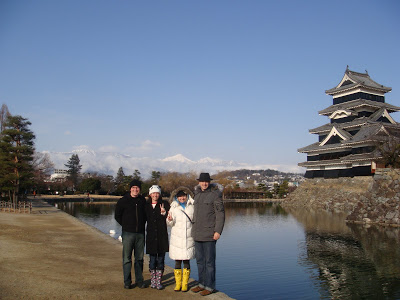 Our second year in Japan was wonderful—we had a nice, toasty home all winter, happily heated up with heavenly kerosene. Aaaahhhhh. We traipsed to Tokyo for Christmas ballets and tea parties and Christmas Eve services. We celebrated Christmas with our wonderful Japanese church, Life Chapel. Hannah and Justin O'Shay came to visit over New Years—we rang in the new year in traditional Japanese style by heading to a local shrine in downtown Tokyo. Then it was off to the Nagano area for skiing and snow monkeys!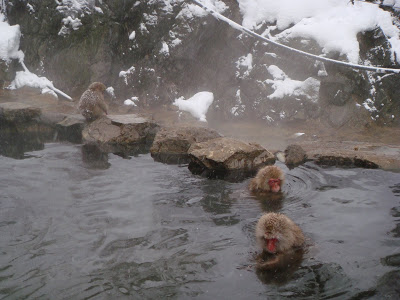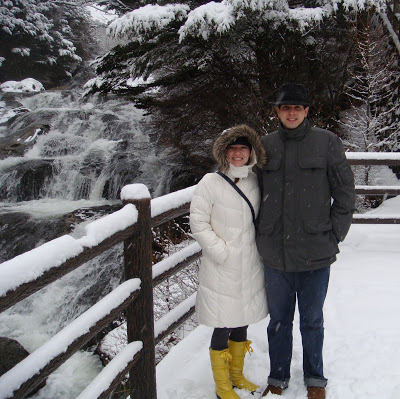 In February Chris and I visited Nikko for the first time—in the snow. Brrrrrr!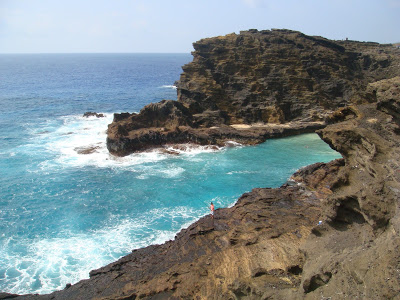 March took Chris to San Diego for HARP. March took me all over the Pacific as I tried to fly Space Available to see him. I rode in the cockpit to Okinawa, got stuck for four days, made it to Hawaii for another couple days, then finally landed on the sunny West Coast!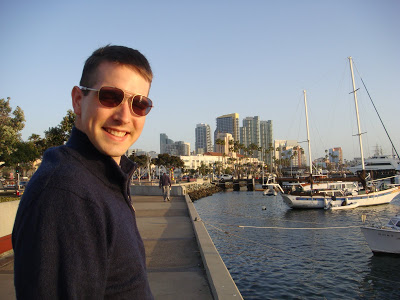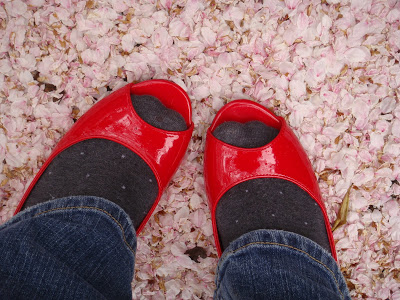 I got back from that little jaunt just in time to catch the last of the cherry blossoms in early April. Chris arrived home a couple weeks later. We had sleet as late as April 16th—brrrrrrr again!!!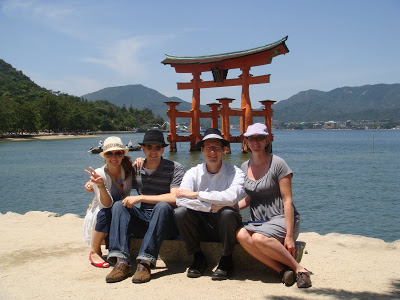 Luke and Amber Saugier visited us in May! We explored Kamakura, Enoshima, Hiroshima, Miyajima and Tokyo together. The peanut butter crackers in Amber's purse attracted deer from all over Miyajima Island—a deer parade! I also completed my time as Spouse Club President. Whew!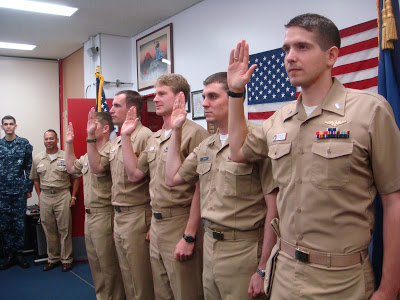 Chris promoted to Lieutenant in June—congratulations! Then he deployed. Then he came back. Then he deployed. Then he came back. We climbed Mt. Fuji and then he deployed for good. It turned out that was our only chance to climb the mountain this climbing season—good thing we squeezed it in!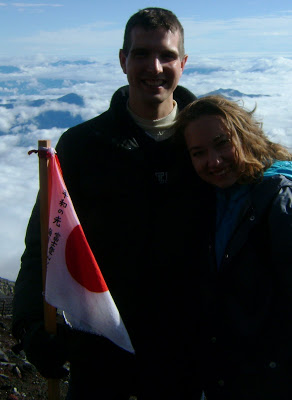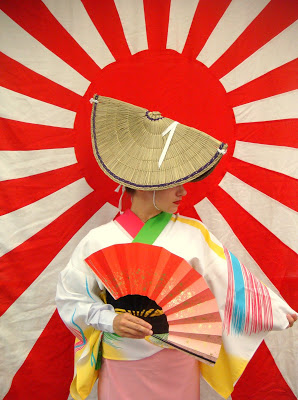 I spent all of July dancing up a Japanese storm. Awa Odori practices three times a week—more toward the end. One week I spent 45 hours dancing. Pant, pant! The Yamato Awa Odori Festival was the highlight of the month for me. That same weekend, Chris visited South Korea for the second time. A few weeks later we reunited in Singapore for some beautiful views of the city (from our hotel) and of the jungle (from the jungle tree top walk, where we saw LOTS of monkeys).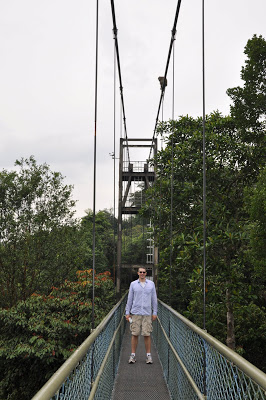 We celebrated our close September birthdays far apart. My friends and I headed downtown for Tokyo's Fashion Night Out. Chris was in the middle of the ocean. He also visited the Philippines again. The non-profit shop where I'm a merchandise buyer, Ichiban Collectibles, reopened after our summer break with new decor, new staff and new items. It's fun and exciting to work here! I also continue to teach a few English classes and write travel articles. Meanwhile, Chris racks up qualifications and many, many flight hours. This summer we really had to start saying goodbye to good friends, but always with the hope of seeing them again of course.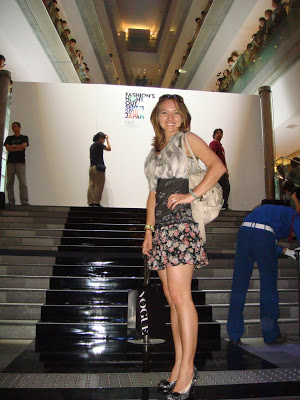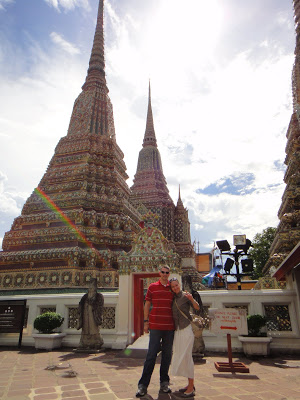 October brought us together again, this time in Pattaya Beach and Bangkok, Thailand. From there I journeyed on to Kuala Lumpur, Malaysia, where an elephant stepped on my face.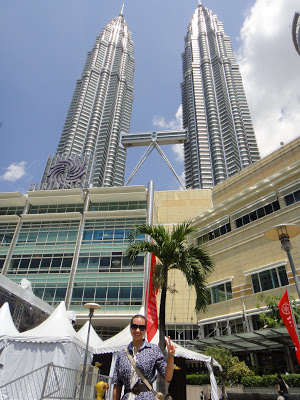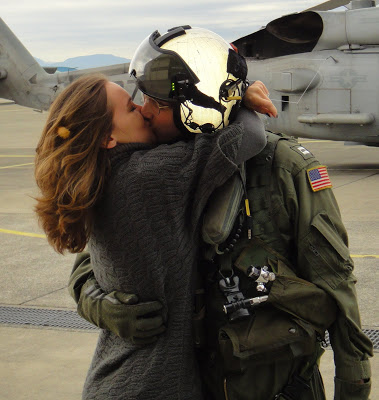 Cool weather and my favorite aviator arrived home the last weekend of October just in time for our second Japanniversary. Welcome home, Chris! Happy Japanniversary!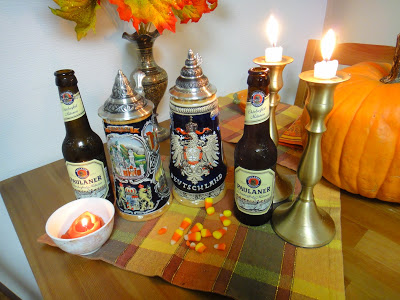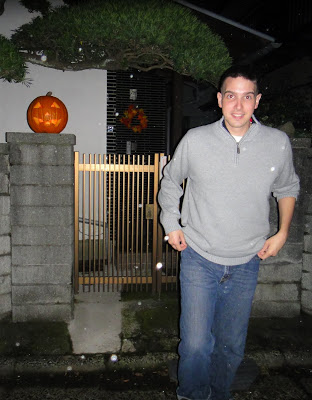 We enjoyed Paulaner's Oktoberfest beer, candy corn, fall tea and carving pumpkins while a typhoon raged outside all weekend. Chris pointed out our orders technically expire anytime next October and that this could be our last Halloween in Japan. Are we at that point already?? What a whirlwind!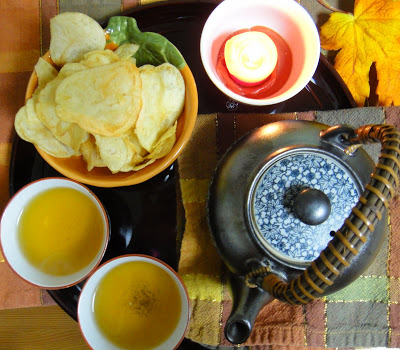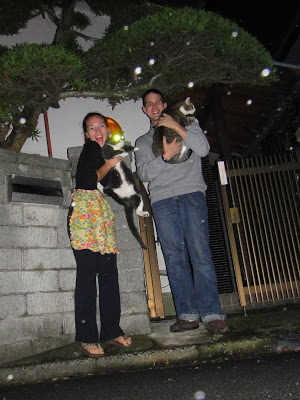 I like anniversary posts because getting a general view gives me a better perspective of progression and future direction. When I was traveling alone across the Pacific in March, then again to Malaysia and Thailand this October, I frequently prayed Psalm 22:11, which I read first in "Jane Eyre" of all places: "Be not far from me, for trouble is near and there is none to help." I pray this a lot on airplanes, trying to make connections, waiting for my luggage, trying to find people in other countries, etc etc. Traveling alone is an act of faith. It's important to look back and see how God is faithful: the plane landed safely, I made the connection, my luggage arrived, I found people. I am helpless to affect any of these things most of the time, and the success of the mission is entirely thanks to God's graciousness. Then and now, on this Japanniversary, I echo 1 Samuel 7:12: "Then Samuel took a stone and set it up between Mizpah and Shen. He named it Ebenezer, saying, 'Thus far the Lord has helped us.' "