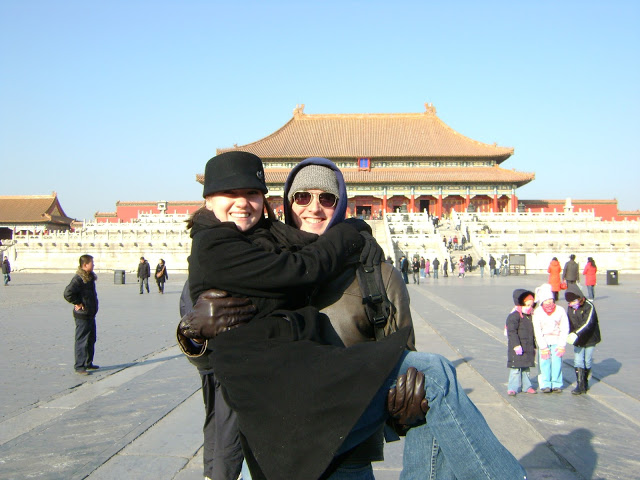 Forbidden City, Beijing, December 2008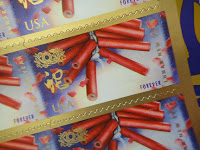 Chinese New Year stamps
We celebrated the Chinese/Lunar New Year (happy year of the snake!) by taking Captain Goodbaby down the street to Grand Buffet. The food was ok. Isaac LOVED the cream cheese won tons and green jello. He also made an elderly lady laugh really hard by stuffing his mouth with noodles. One of the waitresses, a young Chinese woman, adored Isaac. She kept coming over to say hi and touch his face. This made me a little nervous germ-wise, but I couldn't say anything because I was stifling giggles. She rubbed his cheek, froze, and looked at her hand, slimed with jello residue. For some reason she looked surprised. Are Chinese babies less messy? She got a napkin and wiped him off. Maybe I should ask her to babysit. On the way out the good Captain was fascinated by a mural of the Temple of Heaven, pointing and cooing. Lunar New Year celebration: success!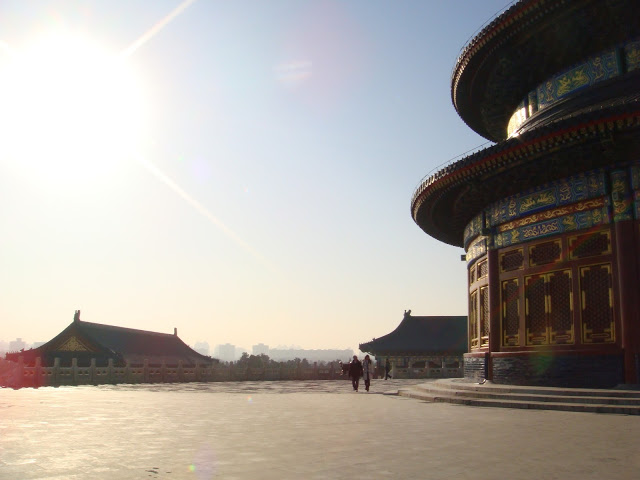 Temple of Heaven, Beijing, December 2008
In other news, the cats and our unnamed new beta fish don't bother each other. Mouse likes to sit next to the fish up on the bar, and might drink the water, but doesn't pose a threat. The fish's greatest danger is Captain Goodbaby, who likes to share and has figured out that the more/please sign gets him almost everything he wants.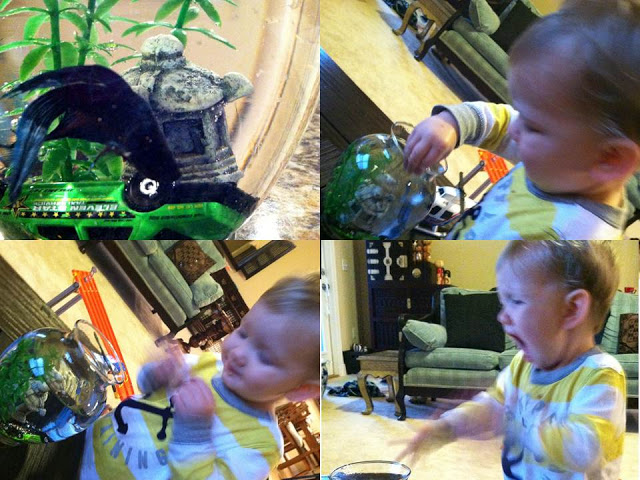 top left: The fish investigates the car Isaac kindly shared with him.
top right: "No!"
bottom left: Pleeeeeeeeease may I annoy the fish? "No!"
bottom right: "WAAAA!"