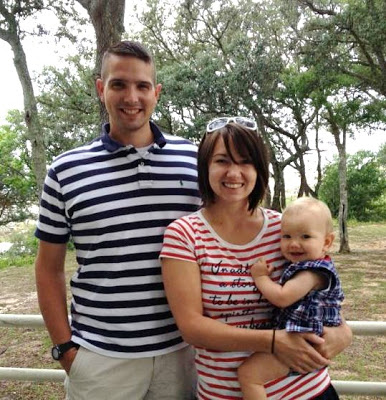 The Kruegers, 4 July 2012
"Resistance to tyranny becomes the Christian and social duty of each individual. … Continue steadfast, and, with a proper sense of your dependence on God, nobly defend those rights which heaven gave, and no man ought to take from us."
We joined our old friend the Olivers and Sharps and met some new folks down on NAS Pensacola for rainy day fun at the beach! We were practically in the shadow of Fort Barrancas, which was defended by Andrew Jackson against the British, Spanish, and Creek Indians during the War of 1812. Woo! Proud to be on American soil! Or…sand!
Chris thinks Captain Goodbaby likes to be upside-down.
We took Isaac home to bed before the fireworks started. He slept through all the popping and general explosions on our street.