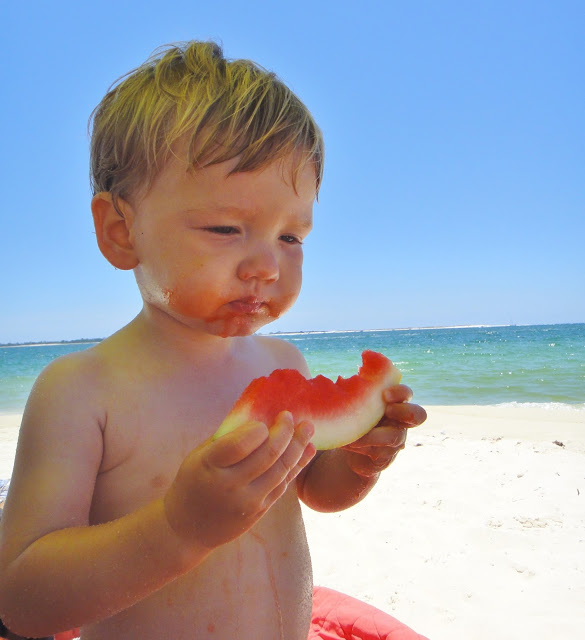 Memorial Day is serious business. As is watermelon.
We joined some friends for hotdogs, watermelon and kayaking down at NAS Pensacola Monday to celebrate Memorial Day. The base has gorgeous beaches just down the road from the aviation museum, and the water is usually very calm. Last time we went to Pensacola Beach it was packed and we had to wait in line on the bridge, so we skipped all that and partied down at mainside!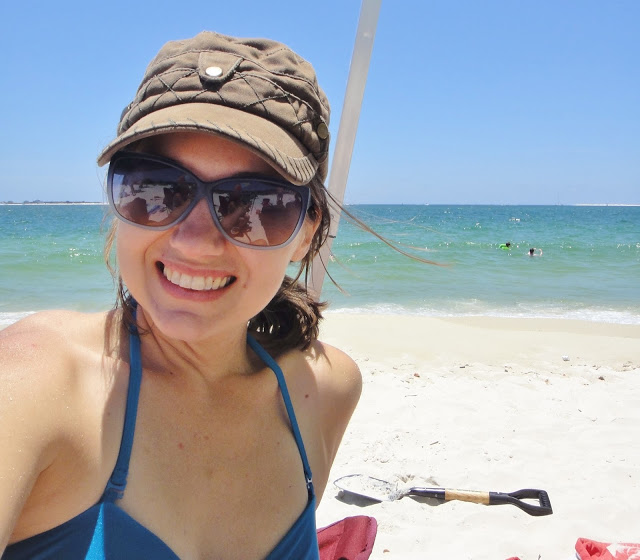 Moments after jumping waves with Captain Goodbaby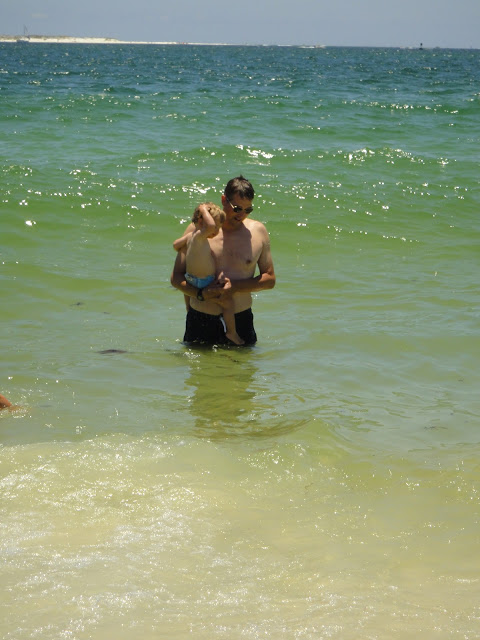 More? More? More? More? More? Please?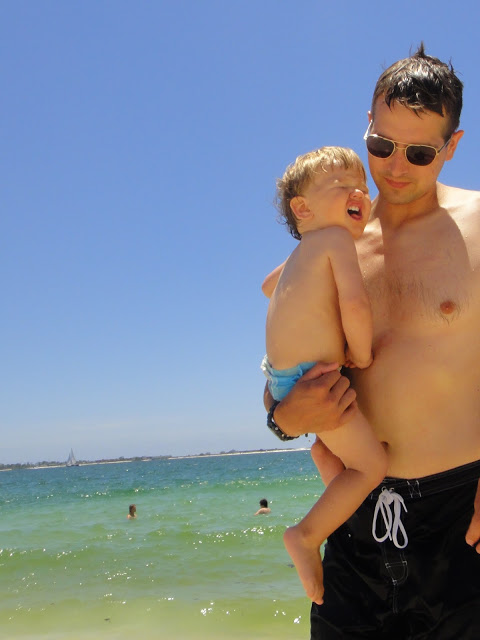 We exceeded nap time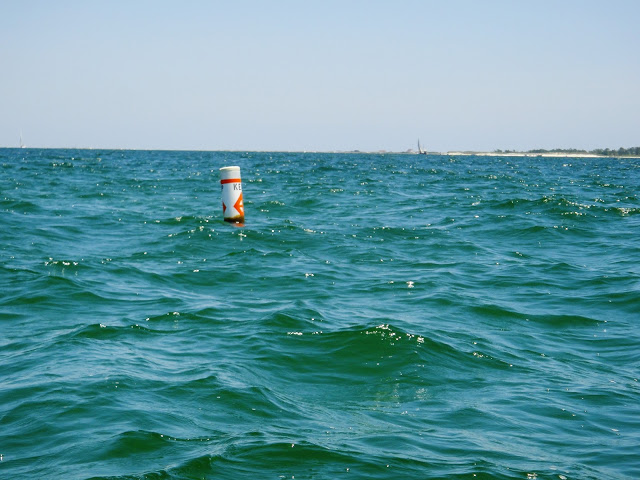 Chris and I kayaked around here when we were first married. Fort Pickens is just across the water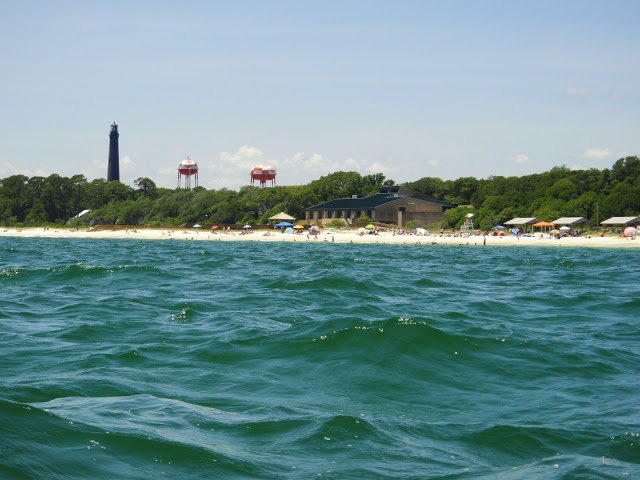 Pensacola Lighthouse (one of America's most haunted!) overlooks the beach. We ate at the restaurant in that building a few years ago and saw dolphins jumping…right about where I'm taking this picture. Hmm.
I want one of these!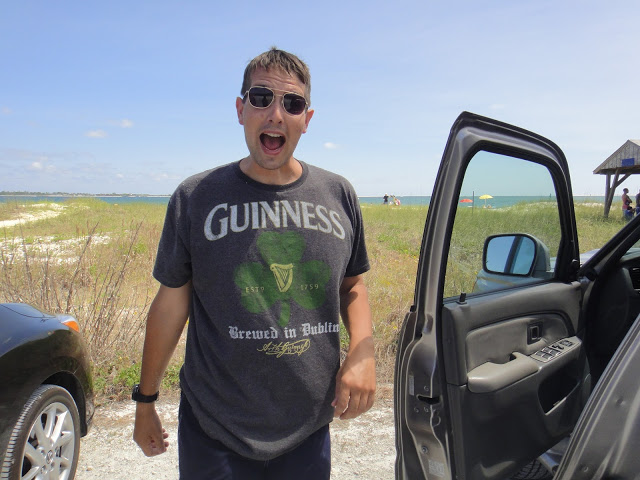 All done packing up!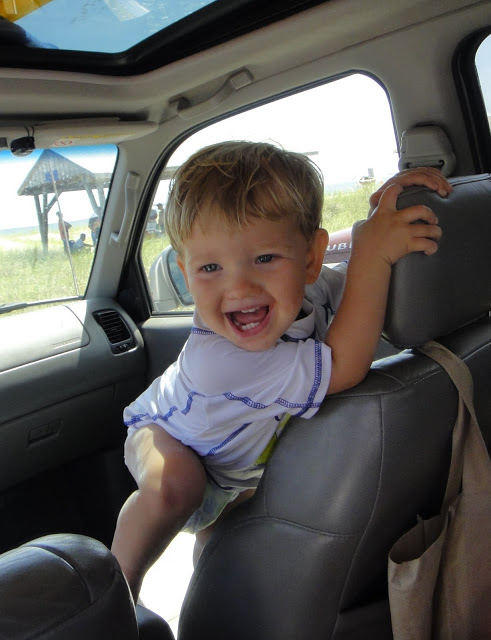 Our pet monkey was going crazy. He fell asleep before we were out of the parking lot.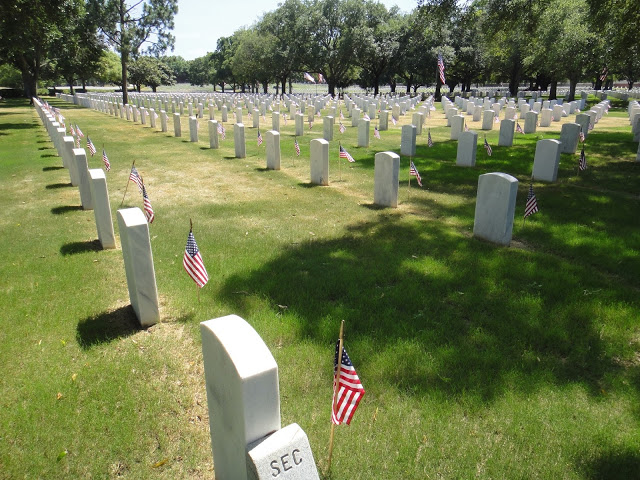 With the tot asleep in the back, we stopped briefly at Barrancas National Cemetery. Most other visitors–some in uniform–were in the newer section.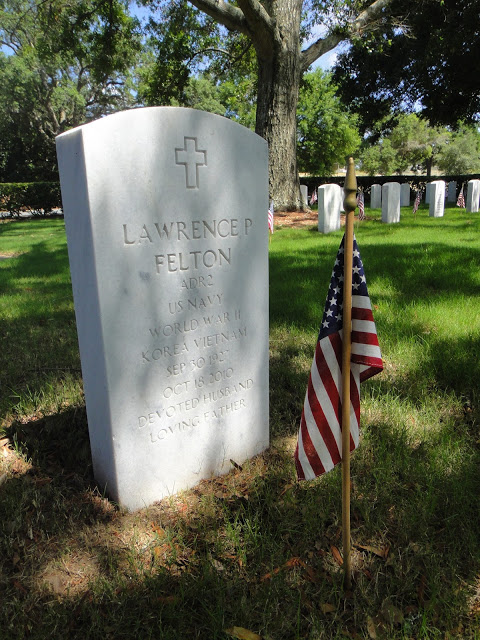 Memorial Day started as Decoration Day to honor Civil War casualties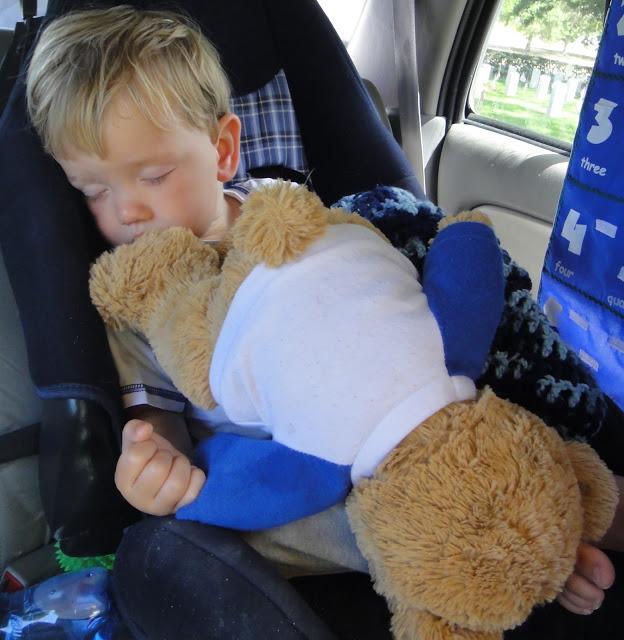 Sleeping peacefully (Barrancas is just outside his window)