The streets of Tokyo were nearly empty a half-hour before midnight near Hiro-o Station. We lowered our voices as we approached Shounji Temple, trying to be invisible when we were the first visitors to show up. A bin burned wooden planks with prayers written on them. A monk handed one to each of us to stoke the flames, and the fire consumed the characters for a fresh start on the Eve of the New Year.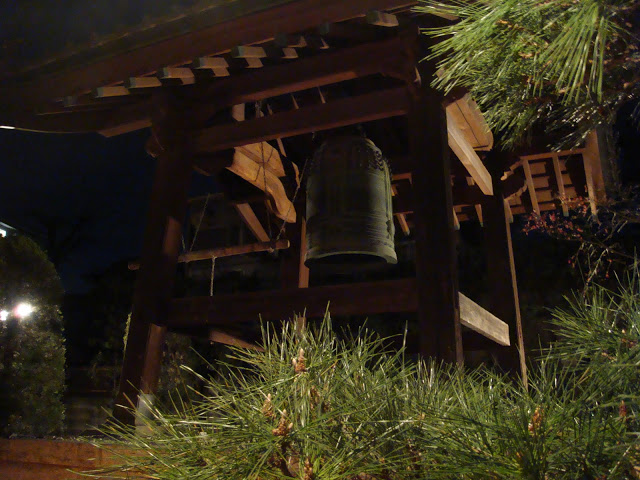 A few minutes before midnight two monks doused the bell structure with sake, chanting, and began the bell tolling. People poured into the temple, queuing to swing the wooden mallet and raise the voice of the bell to the crisp January air. A monk passed out sake in white paper cups.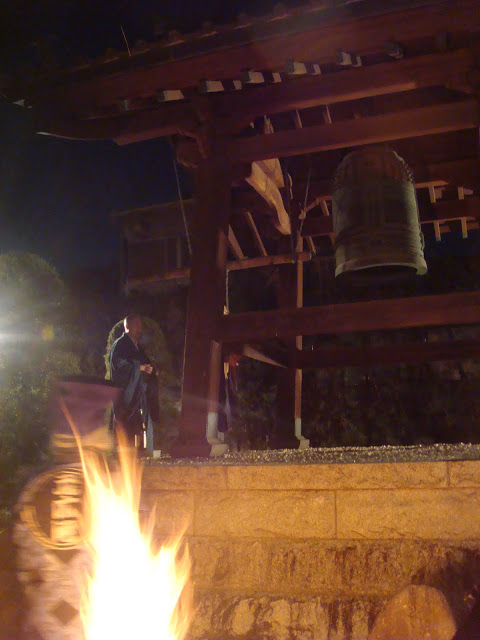 From all around the city bells of differing intonations rang out as people celebrated the dawning of the Year of the Tiger with a traditional midnight Hatsumode—the year's first visit to a shrine or temple. The streets were full of people walking home with their New Year's arrows or using their mobiles to photograph Tokyo Tower's New Year's lights.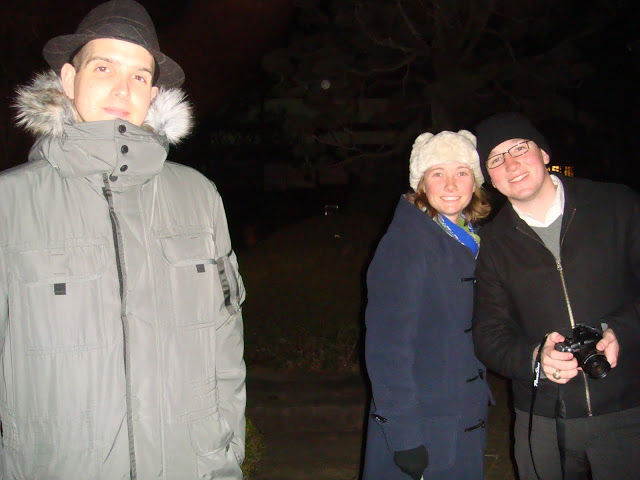 This is exactly how I'd hoped to spend New Year's Eve and was totally worth leaving our New Year's party. Happy New Year! And to Mama and Daddy—Happy Anniversary!!