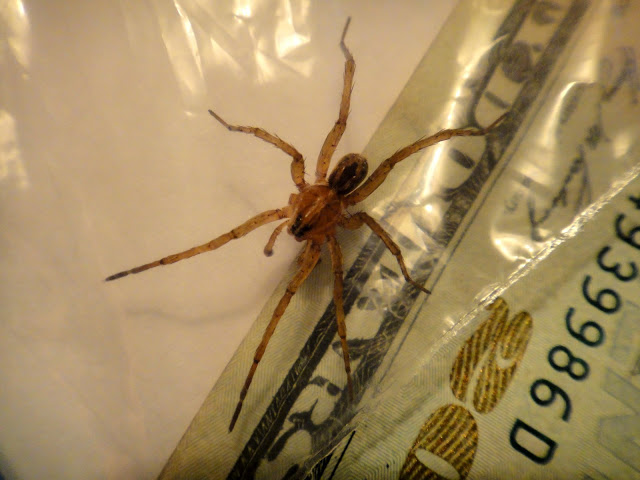 Pounce got me a big hairy brown recluse for my birthday. And 20 bucks.
I heard him purring and pouncing near the office bookcases and scooped his prize into a baggie to investigate. "Is that a brown recluse?" Chris asked. "It's probably a Florida house spider like that other big spider," I guessed. Chris was right. And Pounce saved the day.
Maybe Pounce is trying to make up for naughty Mouse's antics of late: declining to use the litter box, coughing up hairballs on the bed, attacking Pounce, meowing loudly when Captain Goodbaby is asleep at the helm. He's now experimenting with being an outside cat, which may be what he was after all along.