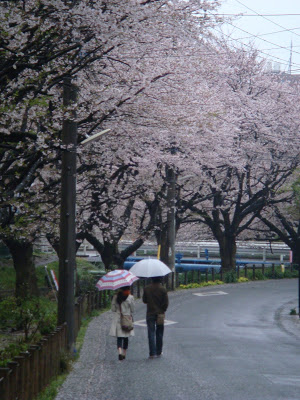 Ahhh, home, I found myself thinking on the train ride home from the airport post-Australia last summer. It's a funny sensation to find yourself relaxing into a foreign country's sphere of home.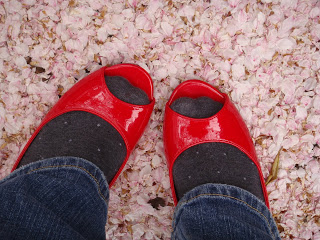 Is it home, or does it just feel less unfamiliar? The real trip came last night. I stepped out of the airport into a soft spring evening and felt happy and un-homeless. But this time I'd flown in from the States. The other three times I've landed in Japan from the USA I just felt kind of blah and far away. Maybe the difference is that last night I came from California instead of home in Texas. Regardless, it was a very pleasant surprise. I was further pleased to find an offering of cherry blossom petals scattered across the hood of my car. And delighted still more to drive home in the muted stillness along the Road of a Thousand Blossoms.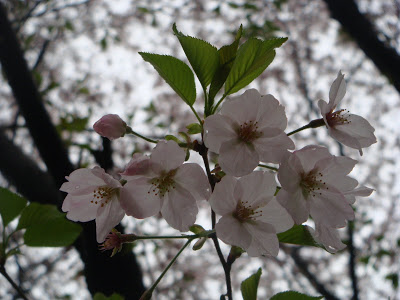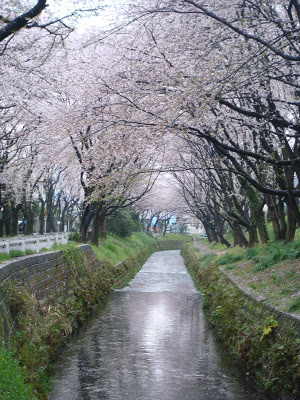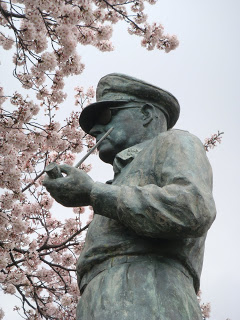 I woke up early (predictably…jet lag) and discovered today was the only day to get help doing Japanese Road Tax for motorcycles and scooters. Oh, I have those. Where's my power of attorney!? I dashed to base. Maybe I am turning Japanese; not only did I feel at home upon arrival, but I also got all the taxes paid on my first trip. Last year this took days. Take that, bureaucracy!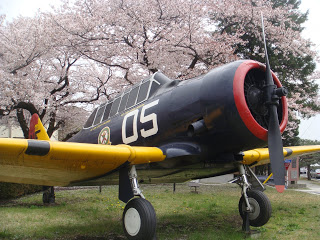 In victory I stopped to take a picture of General MacArthur's park (NAF Atsugi is where he landed after Japan surrendered in WWII). Maybe it's only an insignificant tax, but I will take my victories where I can these days.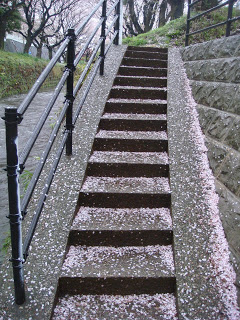 The morning brought rain and the rain brought down the cherry blossom petals. They stick to everything—my car, stone walls, other flowers, bridges, drain pipes. The entire riverbank is shaded by and covered in petals. The sky's gray-white fades to pink-white as the trees close their clouds of blossoms over the dripping riverbank, and birds squawk so loudly I can barely hear the swollen river coursing along its path.
Back home I pull off my yellow rain boots and Pounce jumps onto my lap while Mouse perches on my desk next to my computer. Ahhh, home.