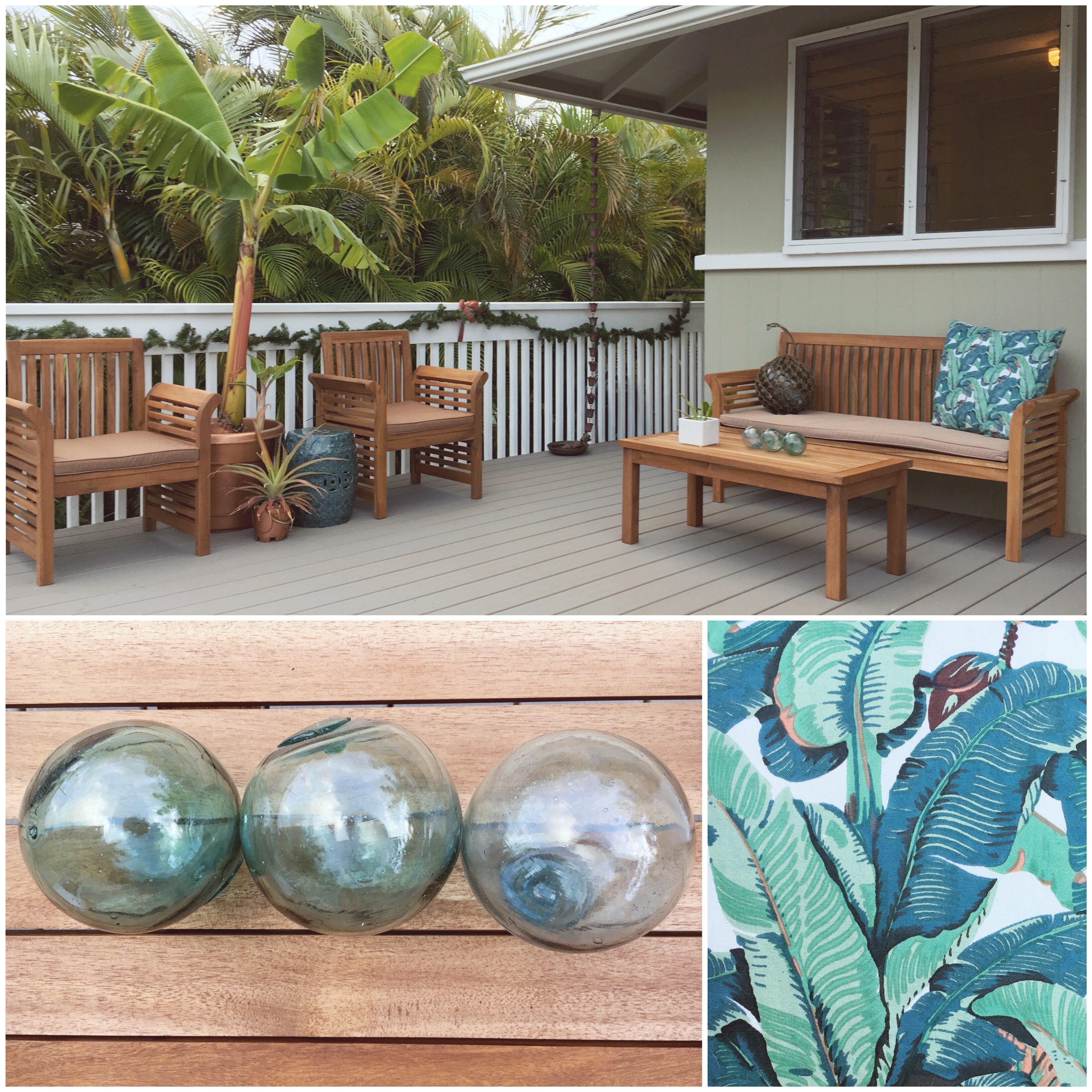 November is the first month in Hawaii's wet season, or ho'oilo—literally "changing season." I agreed it was time to change out my beloved blue table and chairs after a second chair broke apart. They had a good run. I replaced it with this Hawaiian acacia set and I love it! I was afraid a whole set would make the deck feel cluttered, but instead, it really opened it up.
Please note the apple banana tree, potted pineapple plant from a pineapple we ate, and sprouted coconut. My favorite finishing touches are the antique Japanese fishing floats and gorgeous banana leaf print pillow from nearby Island Bungalow. I finally got to meet the designer/owner at the shop on Small Business Saturday.
The bench is under the eaves of the house, making it the perfect spot to listen to the rain tinkling through the rain chain, read a book, or watch the sunrise, if the weather is fine.
Recommended reading:
"Sun and Rain, Exploring Seasons in Hawaii," by Stephanie Feeney (Observing differences between dry season and rainy season on island: waves, rain, clothing, plants, marine life, birds).
"The Hawaiian House Now," by Malia Mattoch McManus
"The House Without a Key," by Earl Derr Biggers