I love budgerigars.
A budgerigar and a duck bit Isaac within our first 30 minutes at the zoo last spring, and we had fun anyway. Today, which was probably the most gorgeous day in the history of weather, nobody got chomped. We fed lots of gorgeous budgies/parakeets in the free-flight budgiery. And we got to wave as the trolley/train circled the large animal enclosure below our perch on the boardwalk. Imagine the joy!
Note: there is no point to this post. It's all photos.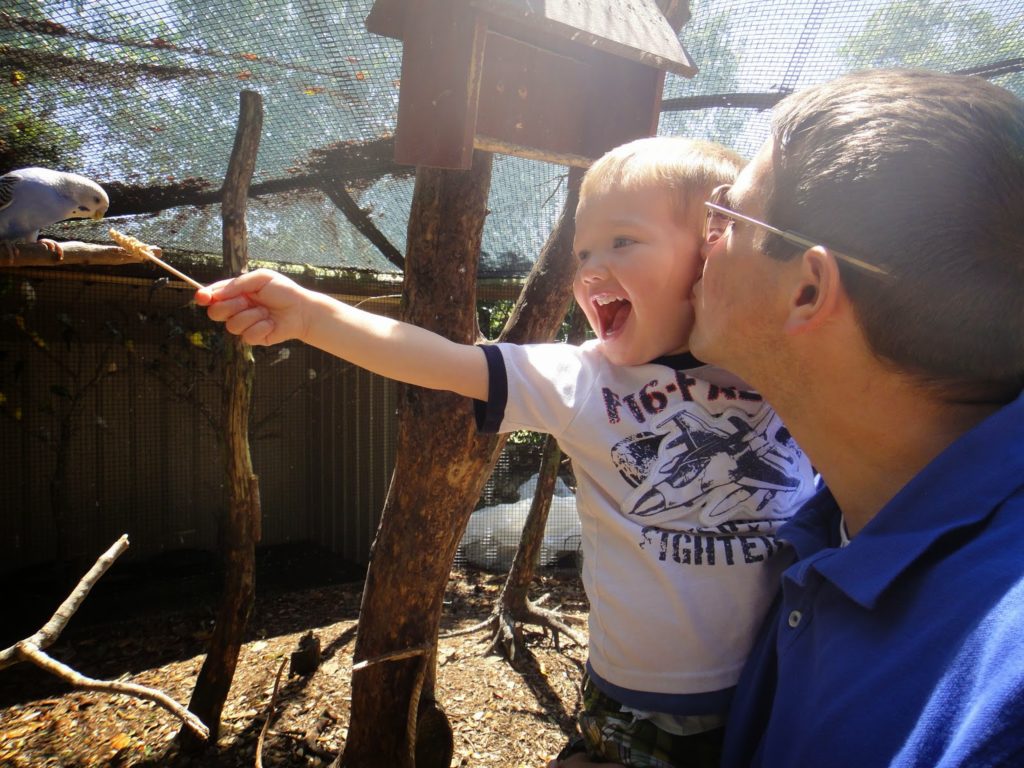 The overstuffed parakeets were just as fun, if not as hungry!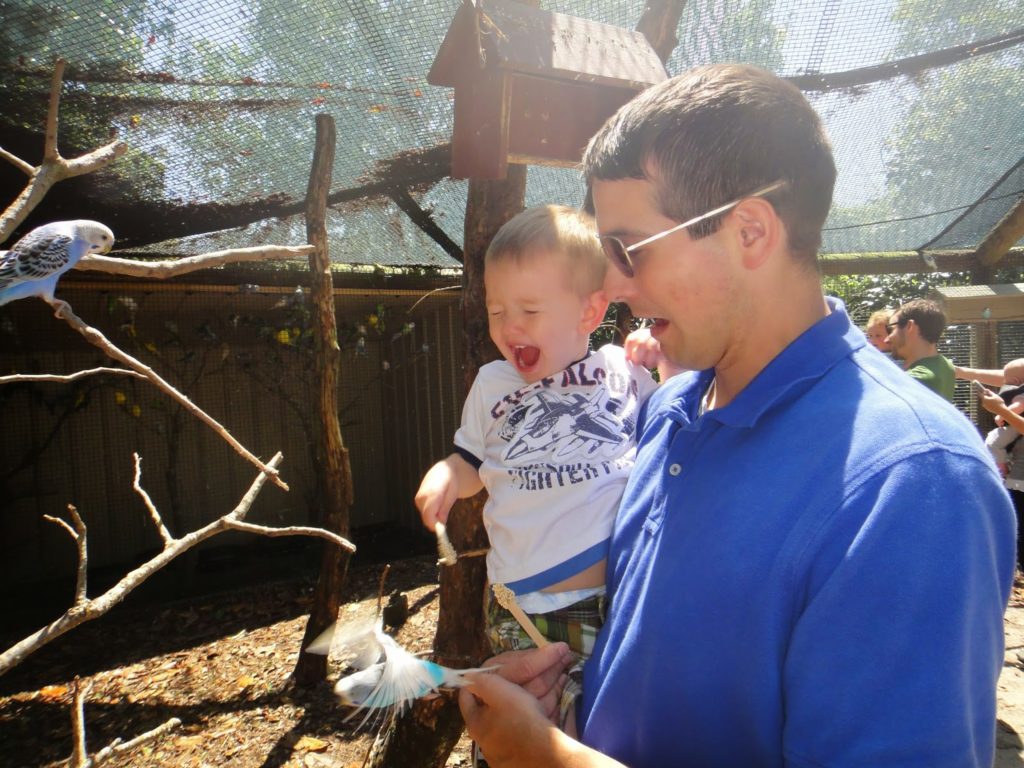 Exclamations of surprise!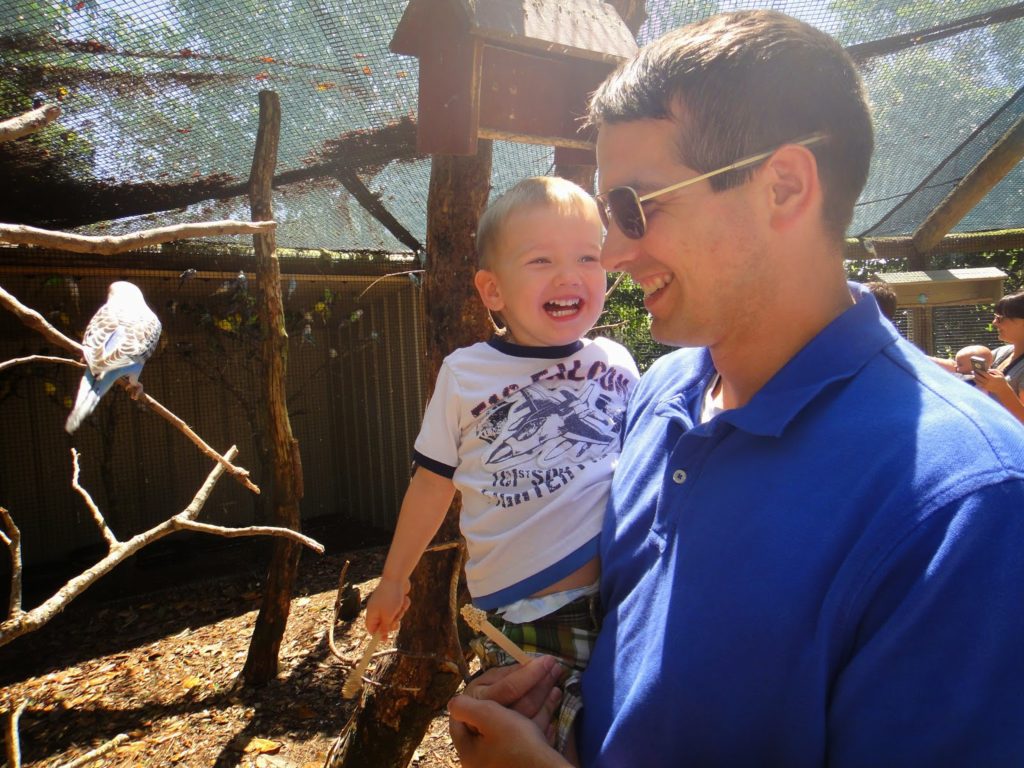 Isaac and Dad share a laugh. Budgies are hilarious!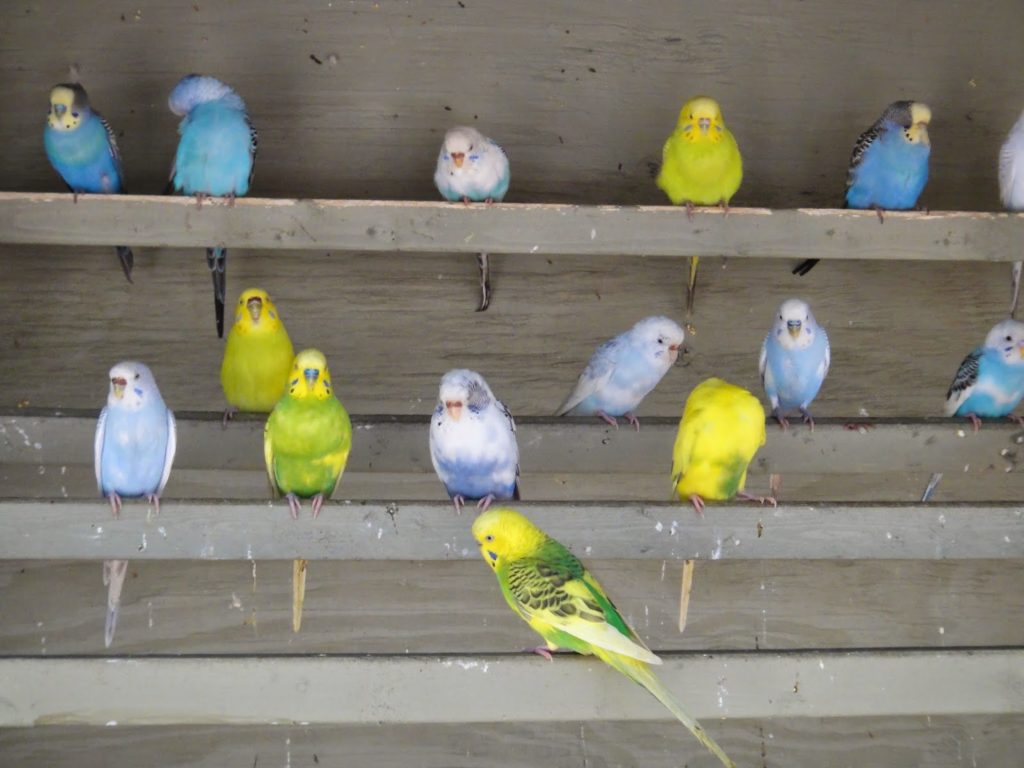 If I'm ever filthy rich, I will have flocks and flocks of these in my backyard citrus grove.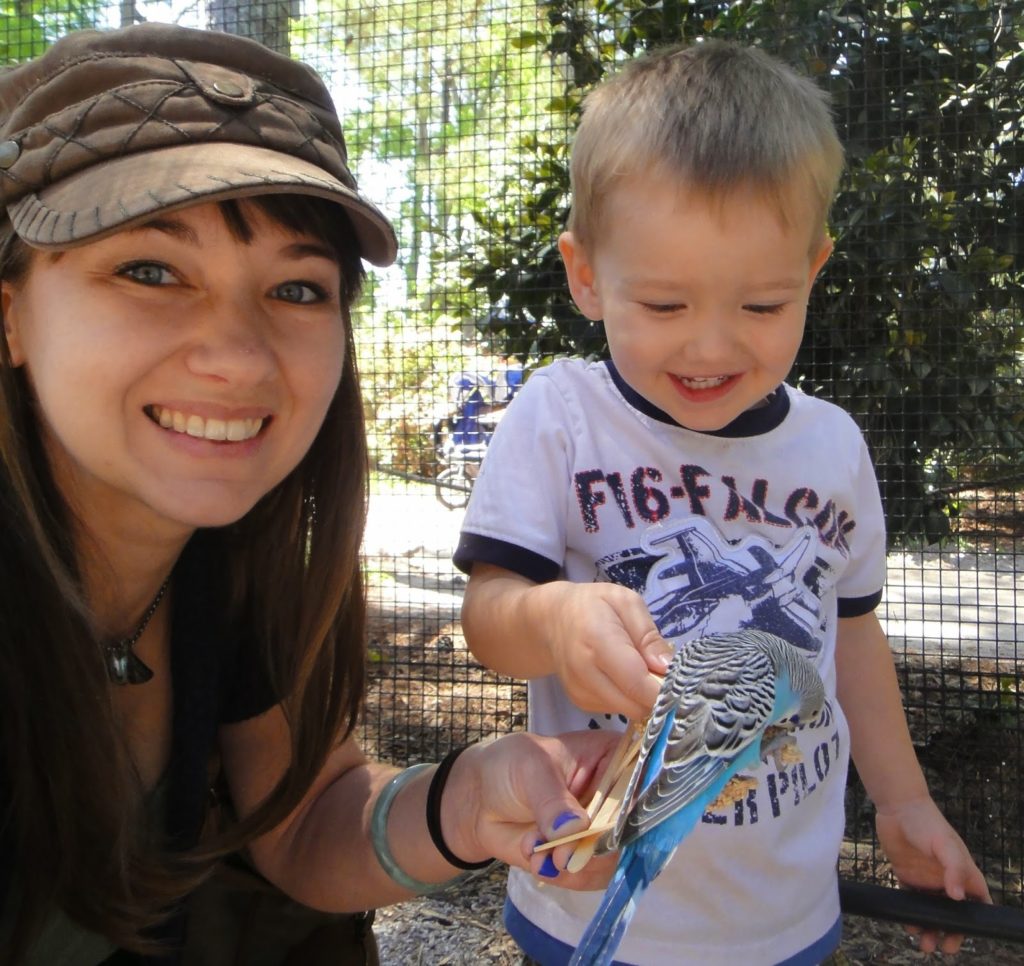 Little Buddy was captivated all day. And by all day, I guess I mean about two hours.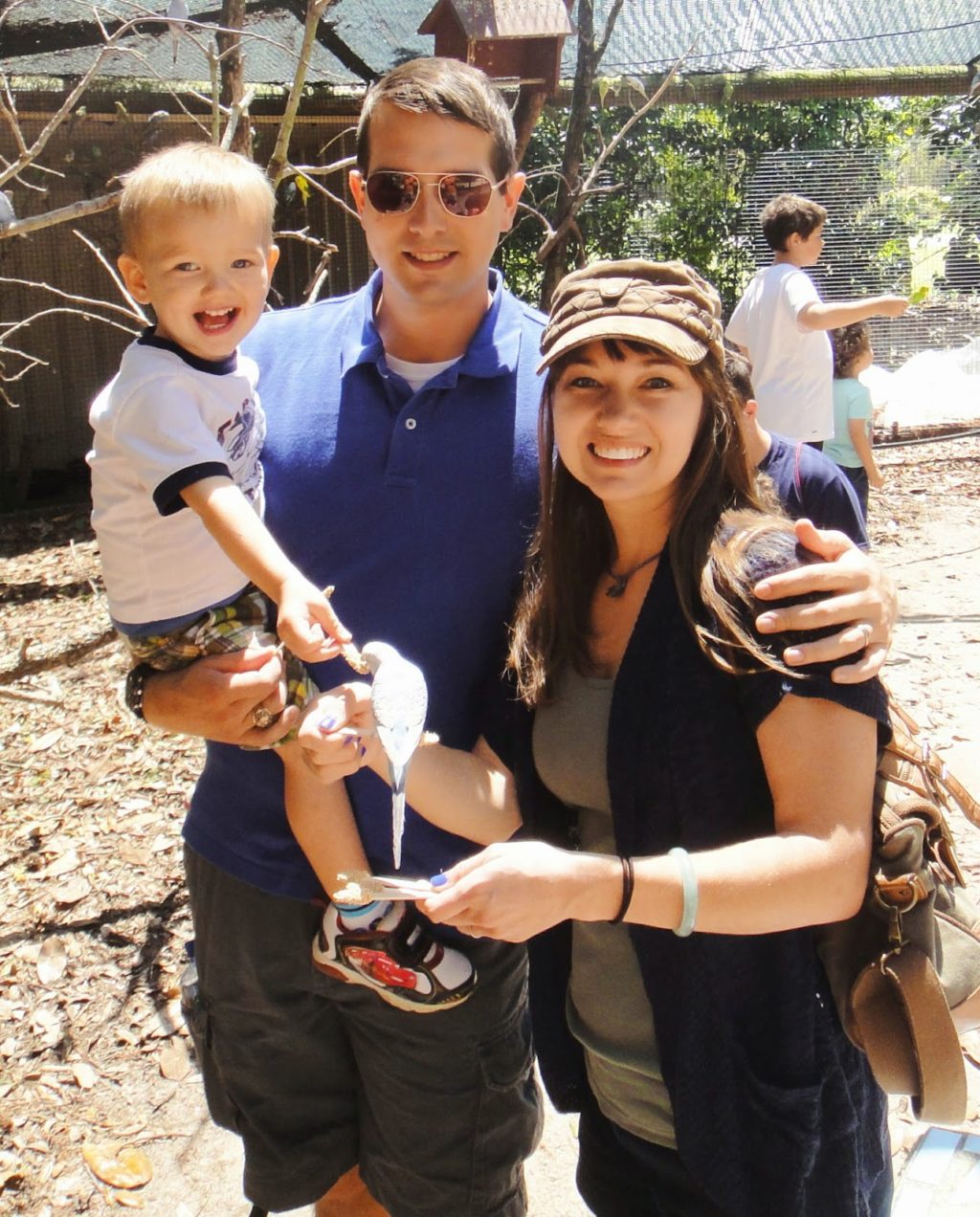 Kruegers at the Gulf Breeze Zoo, 2014!
The Gulf Breeze Zoo is small enough that we saw almost everything and fed the parakeets twice in just a couple hours. PERFECT. We particularly enjoyed feeding everything—goats, giraffes, parakeets…ah-hem…monkeys—and clearly, Isaac thought having food licked out of his hand was about the funniest thing ever. Last year he did not enjoy that. Between today's unbeatable weather, no one being sick, and Isaac laughing uproariously at absolutely everything, we had the most fun Saturday I can remember!
All the budgies and kookaburras = flashback to Australia.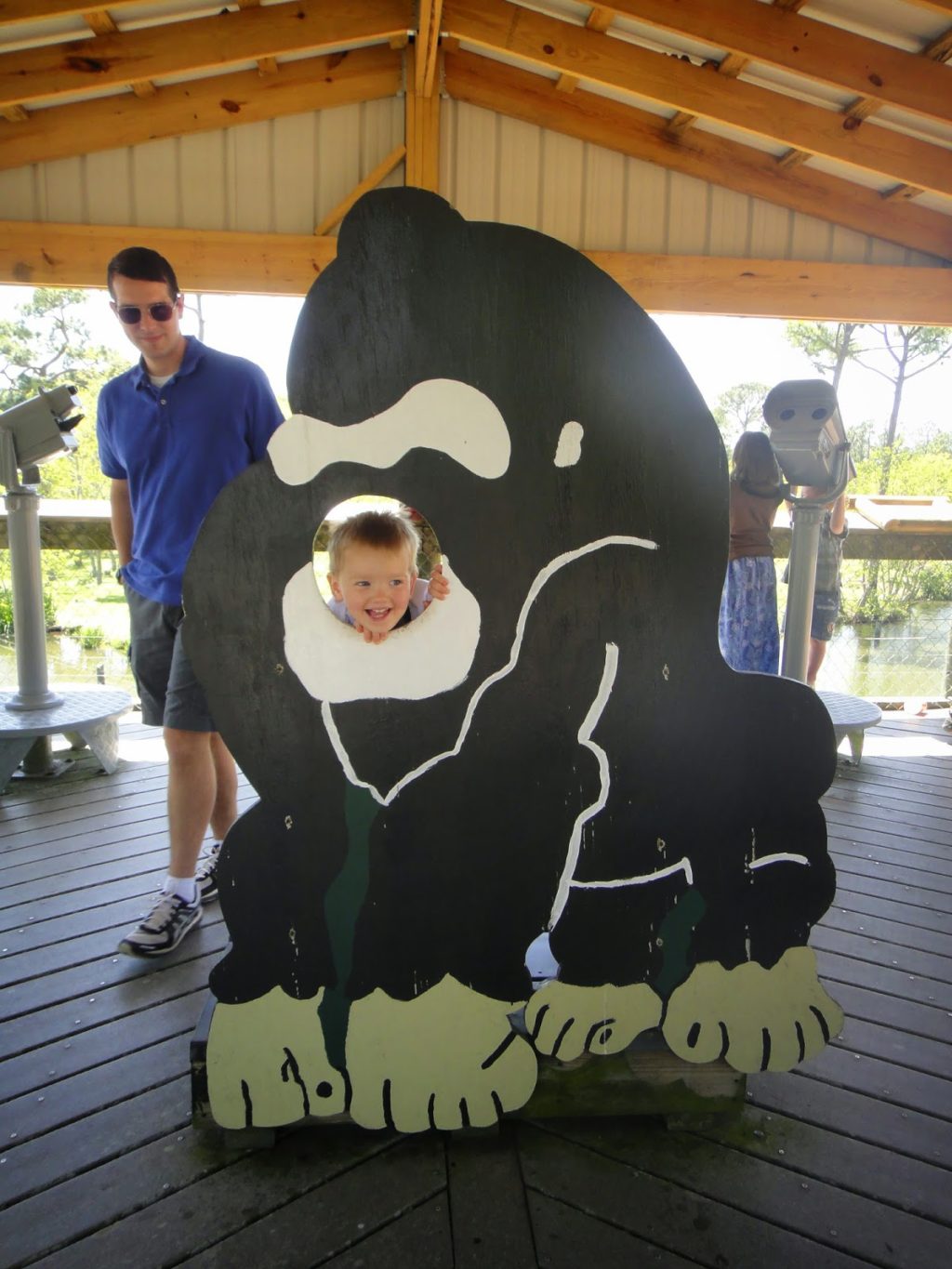 Our little monkey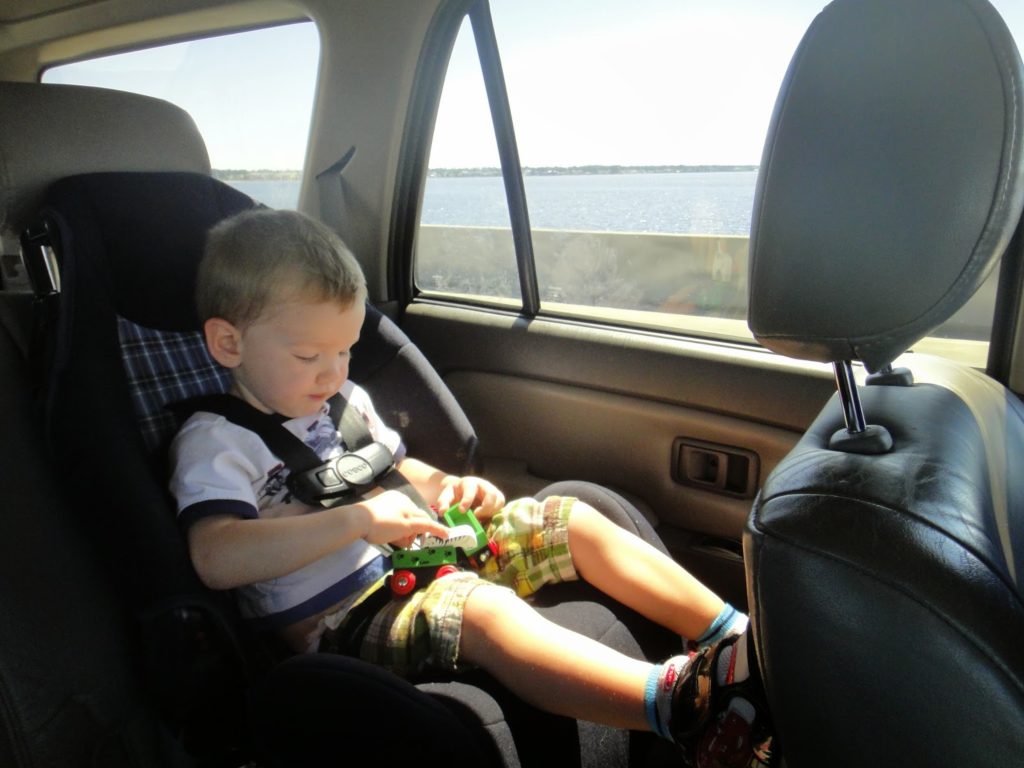 Chris got Isaac a zoo train to go with his wooden Thomas set. He played happily the whole way home.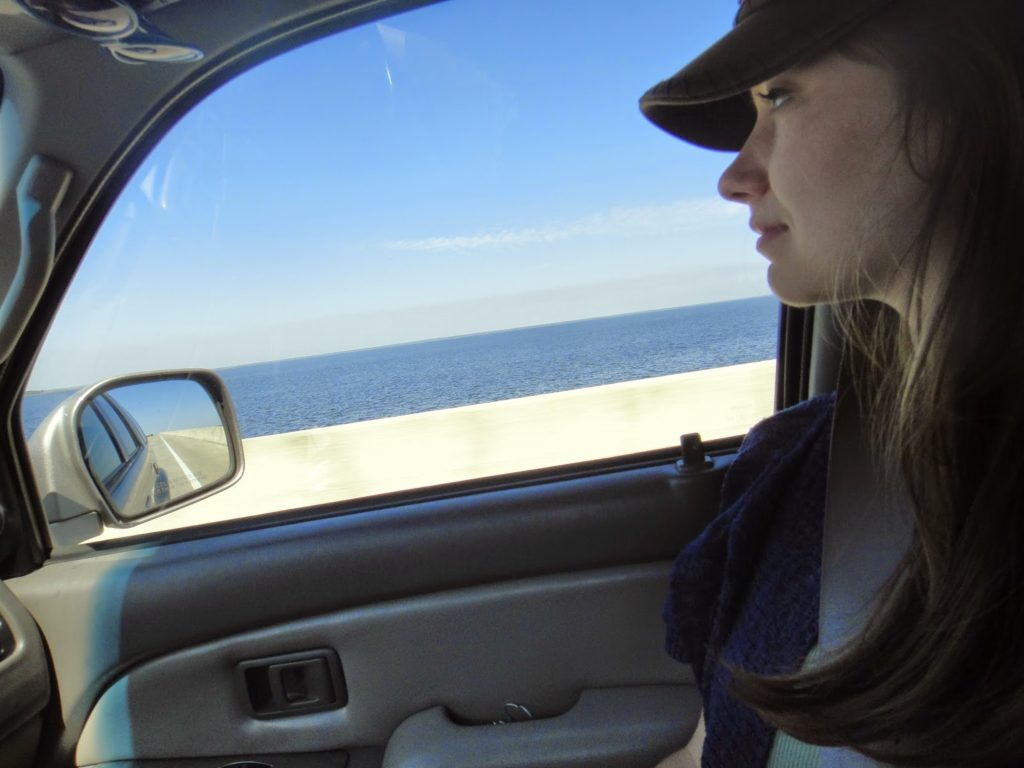 I think there's a wasp living in my side mirror. It was hanging onto the side of my car here. I see it everywhere.