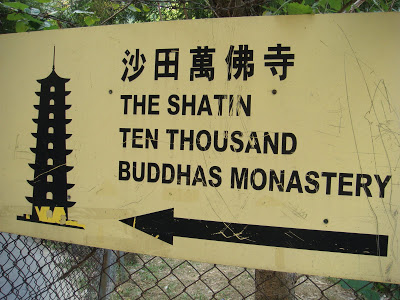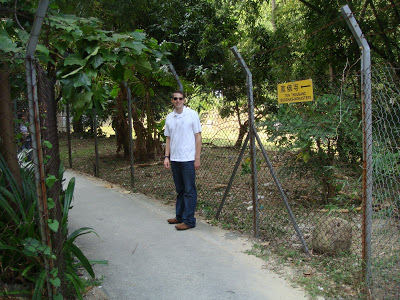 The Mass Rapid Transit (MRT) dropped us off for less than $2US near the Shatin Ten Thousand Buddhas Monastery in Hong Kong's New Territories, leased from China to the UK in 1898 in the Second Convention of Peking, or the Convention for the Extension of Hong Kong Territory. Hong Kong Island itself was never leased to the British; they conquered it after the First Opium War (1839-1842). The lease was just these new territories including the outlying islands. A war could have easily started at the expiration of the lease because China wanted Hong Kong as well as the New Territories, but diplomatic talks in the 1980s resulted in the Sino-British Joint Declaration which determined Hong Kong would revert in 1997 to a 'special administrative region' as 'one country, two systems,' under the People's Republic of China, which I never quite figured out except that it means Hong Kong is China but isn't.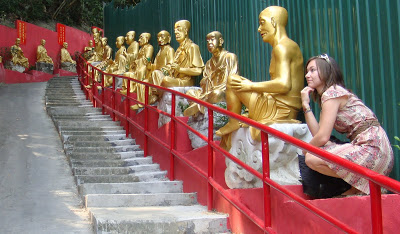 Anywho, so that's why we were able to go to the 10,000 Buddhas Monastery. Oh wait…make that 10,001 Buddhas.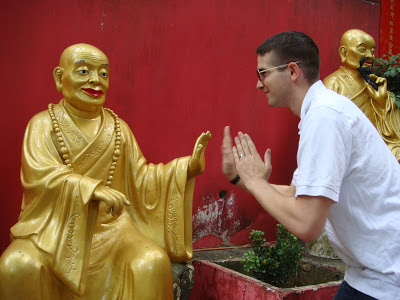 Many of the Buddhas seemed jovial and willing to play games or patty cake.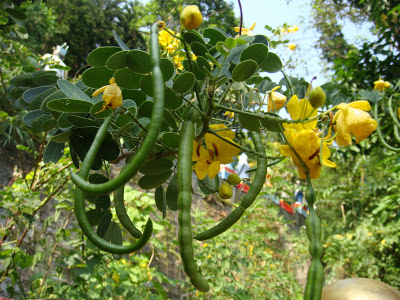 At the top of some 400-odd steps is a seven-tiered pagoda and a lot of construction…and more Buddhas, many mini. I think the guide book said there were actually more than 12,000 Buddhas here but we'll have to take their word for it.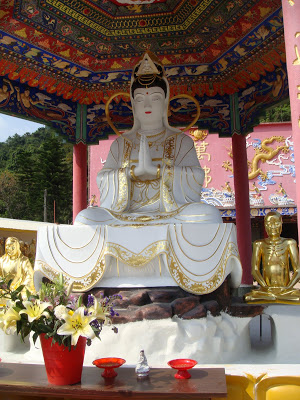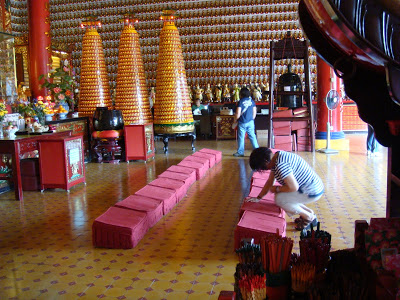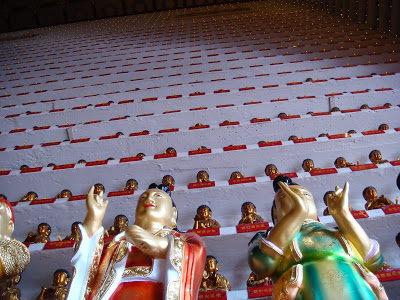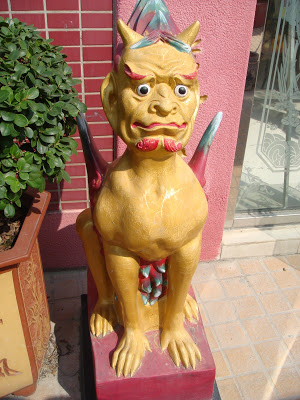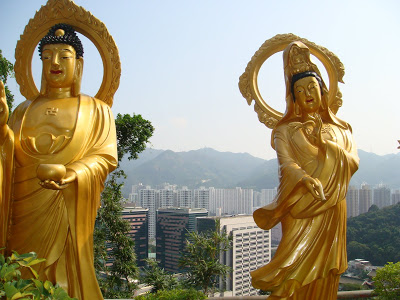 The monastery goes up and up and up, every path lined with life-sized Buddhas who are sort of more like saints in that they aren't Mr. Buddha exactly but were really close…? I don't really get it.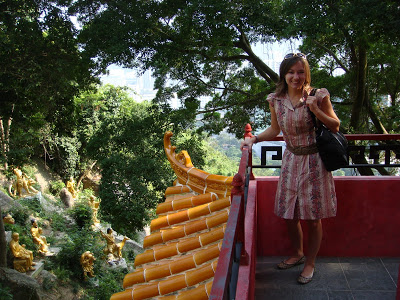 At the very top was a waterfall, this statue and a lady net fishing, or maybe just cleaning the fountain.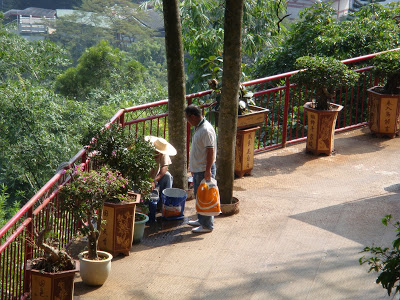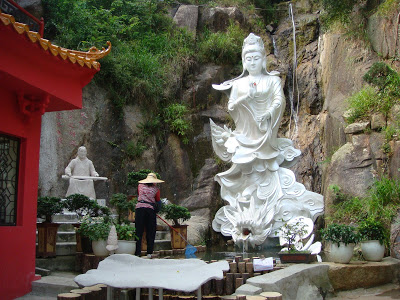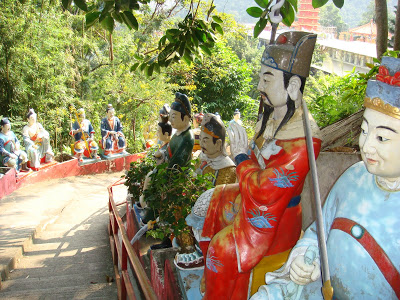 I told Chris that if I were Buddhist Chinese and my parents decided they needed their mini headstone plaques (which family members come to in order to remember the deceased and offer ancestor prayers) at the top of this mountain I would be really annoyed about having to climb up all these steps to come pray to them all the time. We decided that it's a good thing we're not Buddhist because all in all patty cake and annoyance of mini headstone location is probably sacrilegious.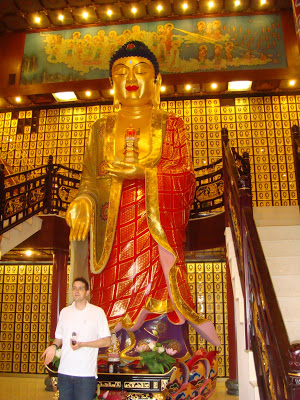 So what you can take from all this is: get an Octopus card, which is a Hong Kong Pasmo/Suica card. It was $150 HKD (less than $20US) per person and that was enough to zip us back and forth between Kowloon, Hong Kong Island, Lantau Island and the New Territories for five days. Cabs are cheap, but they rip you off ALL the time. Even if they didn't, the Octopus is cheaper and FAST!