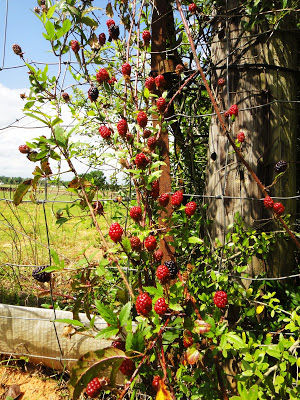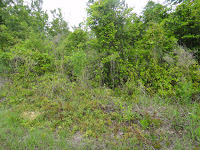 Wild blackberries are the best. And right now they are just on the cusp of exploding into (an early) season. Here in Florida…and back in Texas…and pretty much everywhere in the USA, wild blackberries are easy to find, and easy to eat!So how do you find these little patches of heaven? Start by looking on the side of the road. Growing near the drainage ditch, or in that uncleared lot down the street, or pretty much anywhere brambly-looking. Did you know 'brambly' is a real word?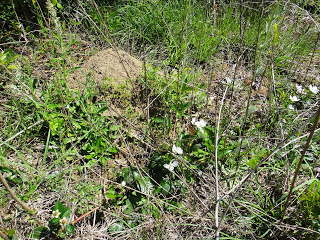 Bramble Closeup
The easiest way to spot blackberry vines in the tangle is to look for their pretty white flowers with five smooth petals. The leaves are narrow, shiny and have jagged edges; careful not to mix it up with poison ivy. Right now in our neck of the woods, vines with full sun are past the flowering stage, will have lots of green and red unripe berries, and are producing the first ripe berries. Partial or full shaded vines will still have lots of flowers, but there are probably ripe berries nearby.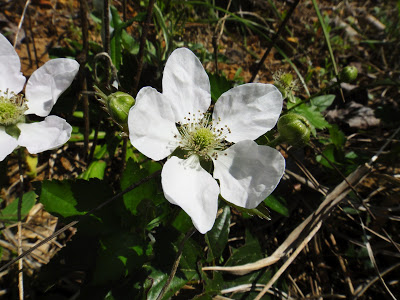 Blackberry blossom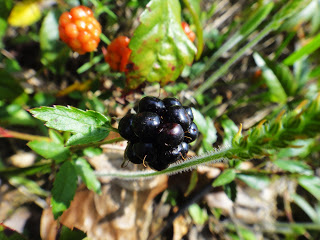 I take our tiny intrepid explorer on bramble-scouting walks and stroller rides. We take the jogging stroller because it involves some off-roading. Nothing tastes better than fat, juicy, sun-ripened baby cheeks, but after that, blackberries are a close second. So we walk around looking at frogs and mud and flowers and trees and the neighbors and butterflies and lizards and find some brambles. Baby Stickyfingers has fun on our walks, but brambling has potential to be somewhat dangerous.
How to Survive Finding Wild Blackberries
1. Blackberries like lots of sun and sandy soil. So do fire ants. My shoe full of ants advises wearing boots.
2. Brambles have stickers. Lots. Sometimes stinging stickers. Long pants solve this problem.
3. Avoid becoming a juicy snack while harvesting a juicy snack: bring bug spray.
4. And sunscreen.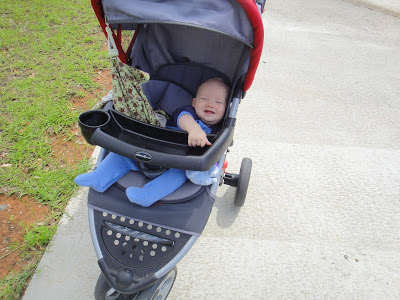 No babies were displeased in our pursuit of blackberries.
The reward for all this torture? Feeling very Huck Finn or Native American or resourceful pioneer or something, spending time outside, filling your tummy with free blackberries, and stocking the freezer with enough berries to last…well…forever!