If I were a foreign spy leading a life of mystery, adventure and intrigue, I think I'd do a good job. I would be observant and pick up on the tiny details that add up to a bigger picture of military movements and…stuff.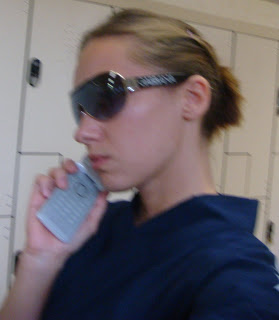 So here's what I'd do: I would forget the phone tapping and the email monitoring. I'd even pass on all the free information on Facebook. All I'd need to do to monitor the Navy's deployment status is keep an eye on the personal vehicle of a particular Navy wife. That's right, Chris deployed yesterday and today I look down to see I'm out of gas and the check engine light has blinked on. Crazy communist spies, pay attention! You can learn something here!! I half expected this, so I mentally rifled through my calendar looking for a time I could take it by the autoport. A few kilometers later I sat at a red light occasionally frowning at the check engine light. Or was it the check engine light? Oh…that would be my parking brake light; it's been on this whole time. And just like that, my spy career was over before it started. Oh well, I'm not really one for communism anyway.
Recommended Reading

My Spy: Memoir of a CIA Wife by Bina Kiyonaga
Joe Kiyonaga's first assignment took him and his wife, Bina, to none other than Atsugi Base, Japan. She raised kids in Kamakura, then Tokyo, hosting parties where the guests carried firefly-filled lanterns across the Japanese garden to the tea house for dinner, all in the name of providing a social setting for agent recruitment in post WWII Japan.