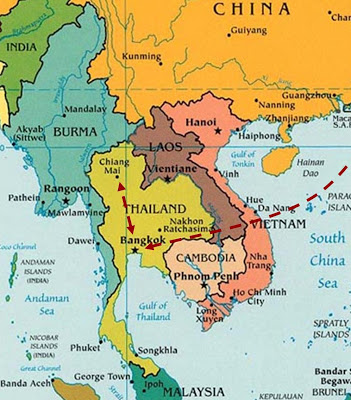 We are headed to Thailand tomorrow! I was told when I first became a merchandise buyer at Ichiban Collectibles that a merchandise buying trip was probably out of the question. A what?! Wow!! I thought. I knew my job would entail shopping flea markets, thrift stores and antique shops around Japan; the rest of Asia hadn't even crossed my mind. Well, we've come a long way, and now we're going even farther!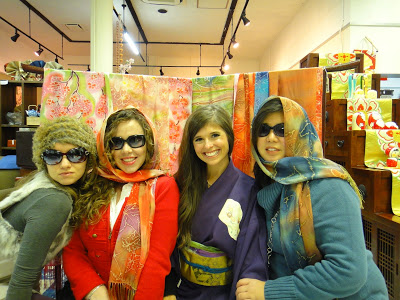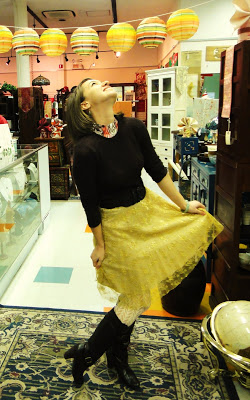 Did you know we earned the distinction of Best in the Pacific for gift shops in the Western Pacific? It's all thanks to our previous and current managers, Cynthia and Madori (pictured top right); our assistant manager and lead buyer, Elaine (top, second from left); and Brittany (below) and Allison, our cashiers (who will take our places when we leave); plus all our volunteers. More than that, it's thanks to the creative people who sell hand-made products at Ichiban—Rebekah Deep silk scarves sell out as fast as she can make them, The Batik Boutique sells fair-wage, adorable Malaysian-batik baby slings and more, plus our sea glass ladies bring in Japanese sea-glass-turned-jewelry. Amazing! Most of all, our GREAT CUSTOMERS who keep coming in and supporting us—and the charities that our proceeds support.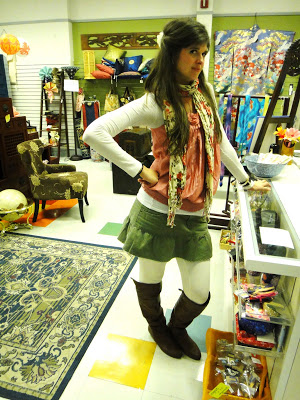 And NOW we're headed to Chiang Mai in northern Thailand to meet the consolidator we've been emailing for the better part of a year. She's got our itinerary lined up, we have our tape measures and cameras ready, and we're about to embark on a very quick trip that will bring back a bunch of beautiful Thai silk scarves, wrap skirts, table-runners, silk fabric, teak wall carvings, Thai silver, stuffed elephants, and more! All our new products will be tagged and available for purchase March 17th. But stay tuned…we're putting together a catalog of furniture that will be available to order starting March 22! I already know what I'm going to order. And remember, we're a non-profit, so our profits go directly back into the community. Wish us luck! Bon voyage! See you next week…at Ichiban!