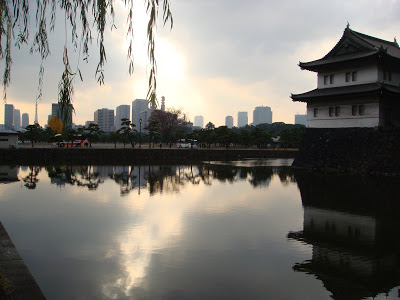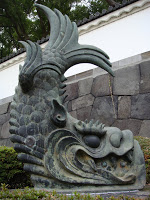 The outer wall of the East Garden used to be a lookout point for Mount Fuji. It's blocked by buildings now, but that's not a bad view of Tokyo Tower (left, under the willow branches).
These fish adorn the edges of homes and pagodas to protect the structures from fire, which finds
shoji
screens of rice paper and
uninsulated
houses
veeeeeeery
tasty
.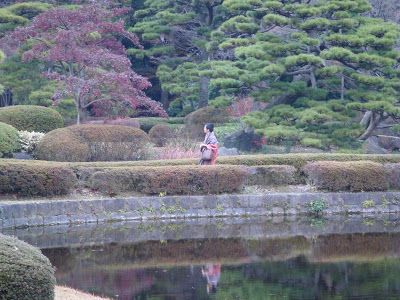 A sunset stroll in the Imperial Palace's East Garden is a charming fall excursion.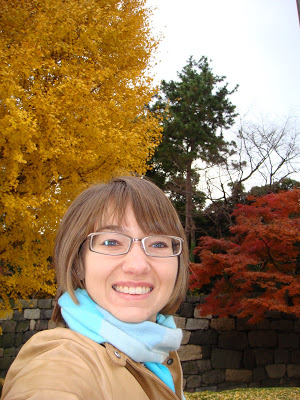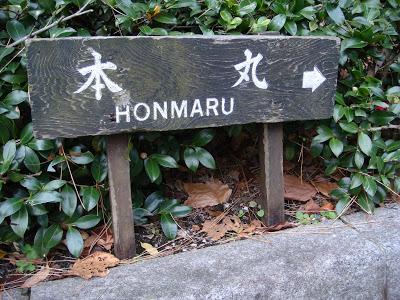 Hannie, when you visit, I think we should follow this sign. It actually means first
citadel
, and leads to this path, where someone important was murdered hundreds of years ago: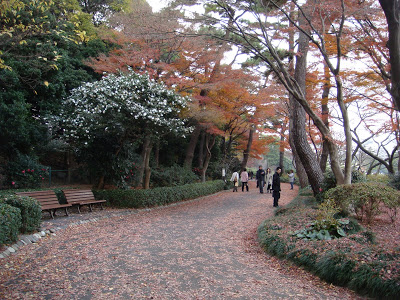 This tea house is surrounded by fall: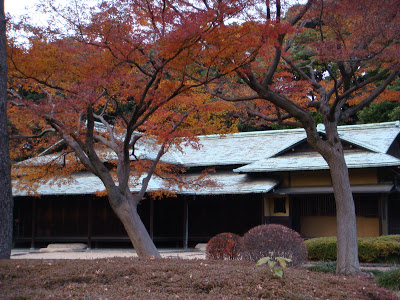 I guess I've never had a real fall since I can remember, because I am completely floored by the number of shades of red, peach, orange, crimson, gold, beige, scarlet, mauve, etc. etc. Wow! I ask Chris all the time, "Have you ever seen colors like this?! It looks like a crayon box!" Shocking.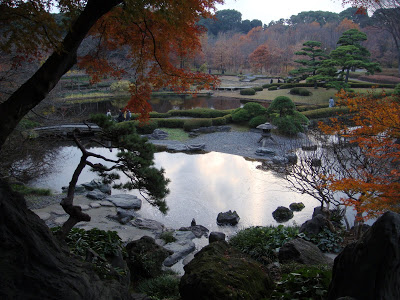 This is just outside the Gardens on the edge of the
Ginza
district: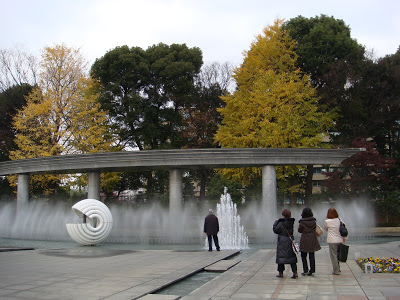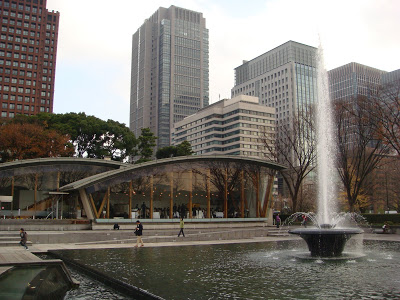 Coming soon: Saturday night in
Ginza
!