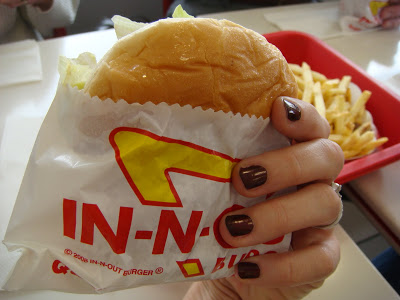 My siblings all left early in the morning leaving me with an extra day in San Diego with my folks, so I asked them to show me the sights around their old haunts. So we picked up my mom's marm and headed to In-N-Out burger. It wasn't here when they lived here (they got married and moved away in 1977), but in the short time they've been back in San Diego caring for their parents they've become In-N-Out fans. Me too. YUM!

Next stop: Torrey Pines State Natural Reserve. My mom came here with her family when she was itty bitty and her mom gave her a painting of the approach to the beach, which now hangs in my brother's house in Texas.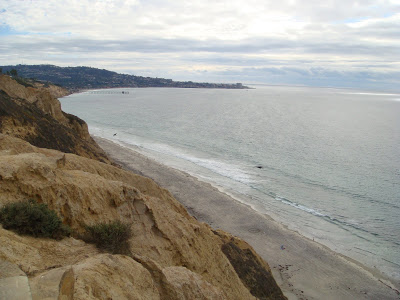 From there we drove up the hill to UCSD, where my parents and most of my aunts and uncles went for undergrad. Whoa, I've heard so many stories about all these places! That was neat. It's also interesting how universities across the country look…pretty much exactly the same.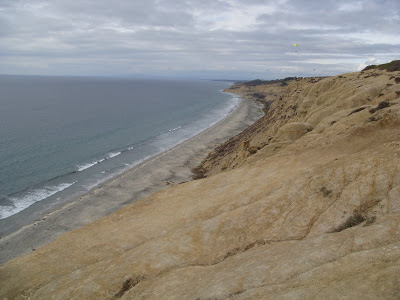 We hopped across the street to the Torrey Pines Gliderpoint above Black's Beach. My dad casually mentioned that nudity is legal so we peered down at the (all male) bathers below. Well now…sure enough.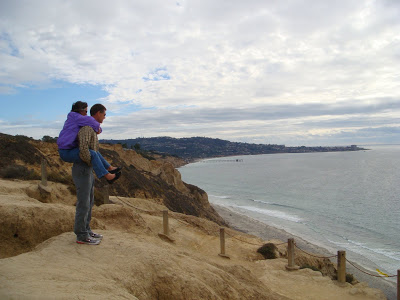 Isn't that cute?? My mom twisted her ankle and banged her knee the week before so my dad carried her down the slope so they could look over the cliffs. Good thing he's more stable than the unstable cliffs!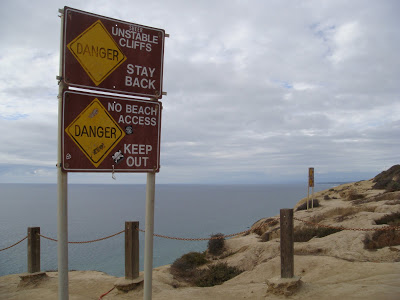 San Diego is potentially an option for Chris and me to live in some day, but Mum and Daddy said this weather (chilly, cloudy) was fairly standard for the coast. That would be a check in favor of Florida. But it's nice to think about! Thanks for the tour!