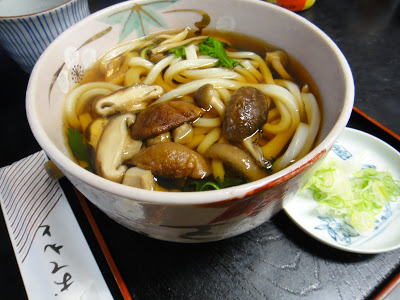 Just a few hours into the Autumnal Equinox a cool front rolled in. Temperatures plunged from 95 degrees Fahrenheit to 66 degrees; cold rain marched across the Kanto Plain. Japan celebrates September's full moon—the harvest moon—as the symbol of fall, along with ginkgo and maple leaves, grape vines, decorative grasses and bunnies (instead of the Man in the Moon, Japanese see a bunny pounding rice).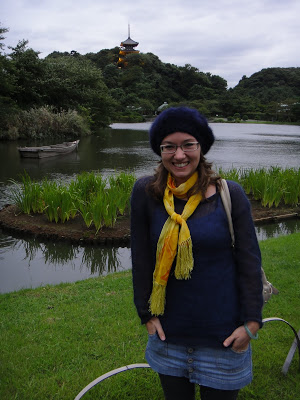 We set off for
Yokohama's Sankeien Garden
during their moon-viewing week, where the garden stays open another three hours or so. The forecast predicted clouds and light rain, but we persisted and were rewarded with a steaming cup of barley tea and a bowl of shiitake udon from the garden's noodle stand while the evening breeze whipped across the pond.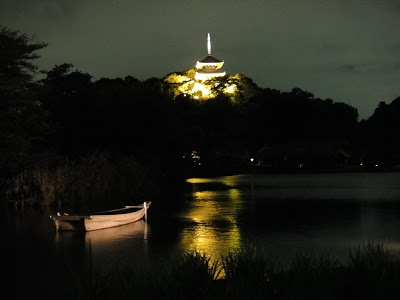 After sunset the gusting wind died down to a soft breeze; cool, not biting. Faint strains of ehru music (the melodic, two-stringed Asian violin) drifted toward us. "Is that a recording?" I asked loudly as we rounded a corner, revealing a lone musician in an open tea house overlooking the private pond before a small gathering of on-lookers. Oooooops.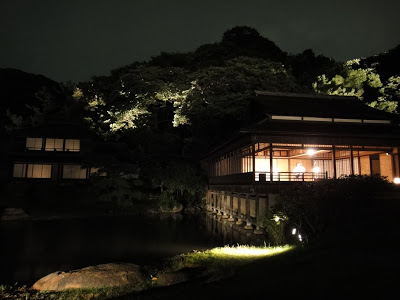 Chen Zhen played to the night, harmonizing the haunting strains of his instrument with the rising and falling song of the crickets and the soughing of the wind through the bamboo.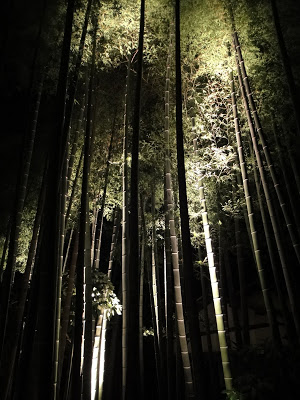 Despite the lack of harvest moon, this
wabi sabi
of stepping along stones on a silent path through a dark, moving world of wind, forest, water, music and light in a Japanese garden ranks high on my list of poignant Japanese experiences.
Wabi sabi
is the heart of Japan's worldview—acceptance of transience and mortality—and is best symbolized by the short-lived but beautiful
sakura cherry blossom
. But also appears in many facets of Japan's Japan-iness.
Wabi
means quiet, sober refined-ness = cultural Japan.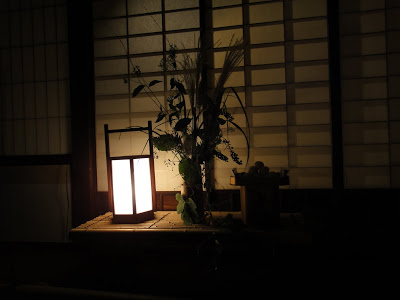 This runs parallel to
chado
—tea ceremony—
which you may also enjoy within the gardens
. The whole point of tea ceremony is to appreciate beauty and the changing seasons. I love Japan!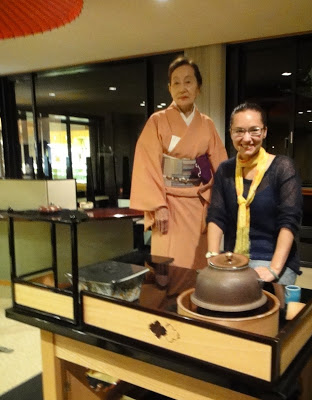 Mourning season's end
Moon crying behind her shrouds
Summer's curtain falls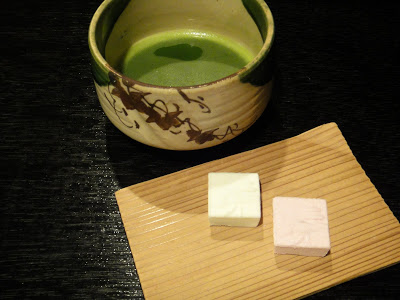 That's my moon-viewing (or non-viewing) haiku. My Japanese friends thought it was funny I tried to write a haiku in English. "But haiku needs a Japanese description word and Japanese emotional season word." Well, English has words too! ha ha. Anyway, I wrote mine on Thursday disappointed by the lack of view-able harvest moon, especially with the high potential of the unusual coincidence of equinox and full moon. Le sigh. Two nights running.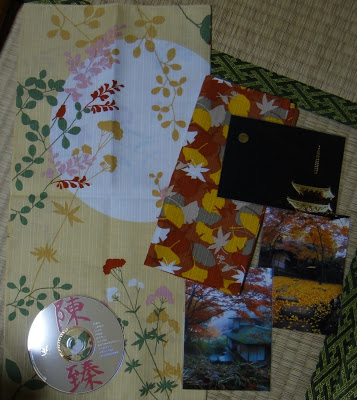 It's now time to switch out fall decor and fall purse items. Gone are the summer mini-bags within my purse; gone are the summer handkerchiefs ubiquitous among Japanese. They are replaced with the fiery oranges and yellows of changing leaves—it's officially fall!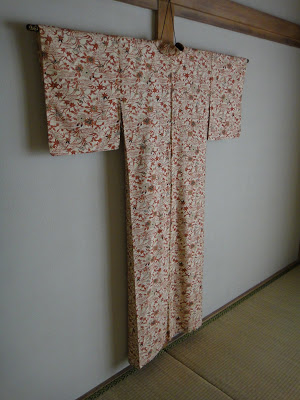 Yummy pumpkin cake
Good friends and goat cheese too, yay!
Yes, I love fall nights
~Nicole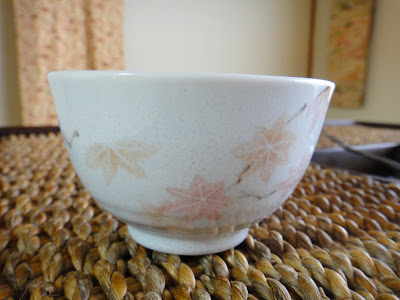 The Autumnal Equinox is a Japanese holiday where many people visit their family graves. I challenged some talented ladies to come up with fall moon-viewing haiku and other poetry, and they did! But some wish to remain anonymous….
Searching for the moon
Where can it be? Too cloudy
No moonlight for us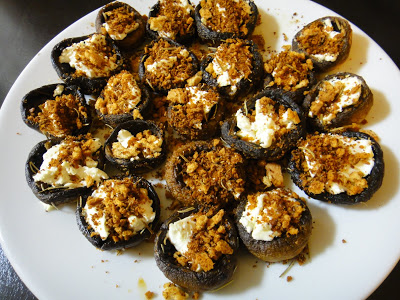 A toast for our men
May the nights be fast and few
Till we meet again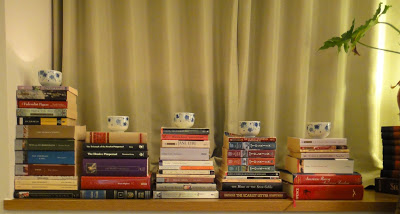 Endless summer finally wanes away
Golden leaves drift aimlessly
Cinnamon warms my lonesome heart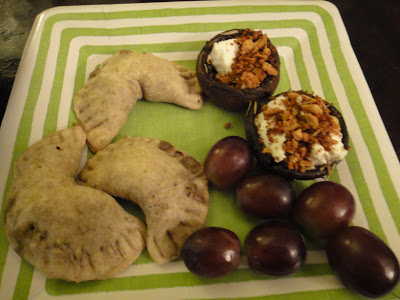 You can kiss my butt
I don't want to count to five
I would rather drink