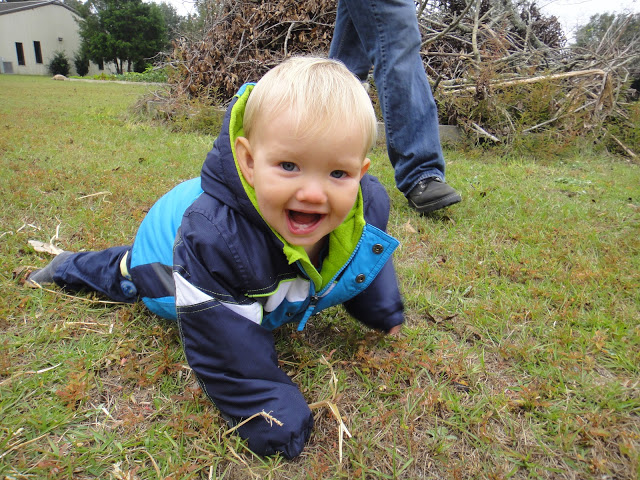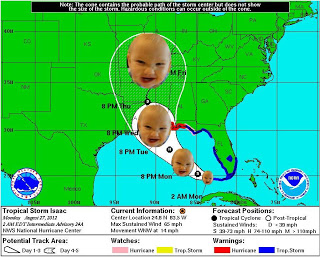 The source of our idea.
Hurricane Isaac won Cutest Costume at our church's Fall Festival. We already liked Grace Community Church; now we LOVE it. Ok fine, Isaac co-won with another boy, but still! Recognized cuteness!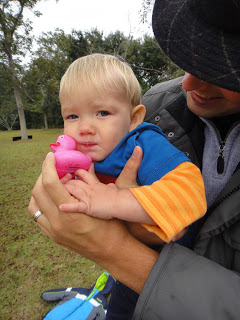 It's cold, but the duck is mine.
Everyone in costume announced their character and Hurricane Isaac got the most laughter. We had the idea back in August when the Gulf Coast was all in an uproar about the approach of this little guy. Affixing his cardboard hurricane symbols onto a onesie took a whole nap time. Totally worth it!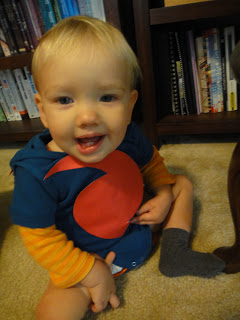 Look out!
Hurricane Isaac got to catch rubber duckies in a pool (from then on anytime we set him down he would crawl straight for it), pull a lolly pop off a tree, play plinko, and chase the people around the cake walk. He also caught a cute stuffed turtle. Clearly, we were all delighted. Maybe next year Isaac can even do the kids' potato sack race. Probably not. But we will stay for the bonfire! This year we had to go home and put the hurricane straight to bed.
Happy Fall…Festival!
The Competition.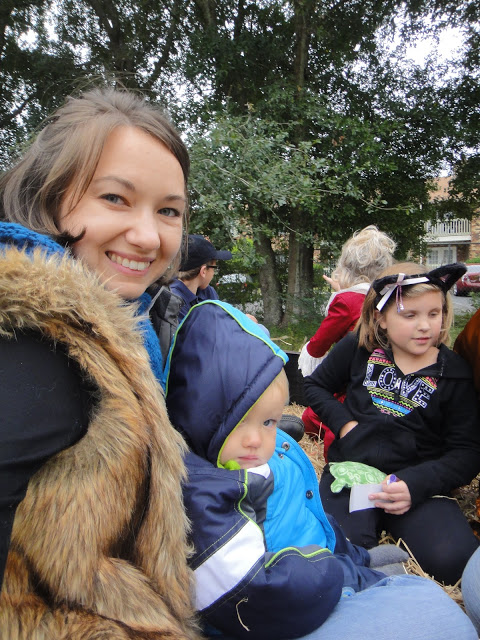 Hay ride under the pecan trees. Hay is warm!