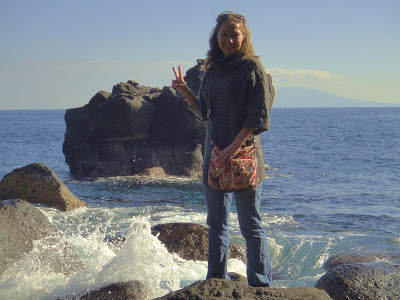 A woman is a creature
That has always been strange.
Just when you're sure of one you find
She's gone and made a change.
Is you is, or is you ain't my baby?
Maybe baby's found somebody new?
Or is my baby still my baby true?
Louis Jordan, 1944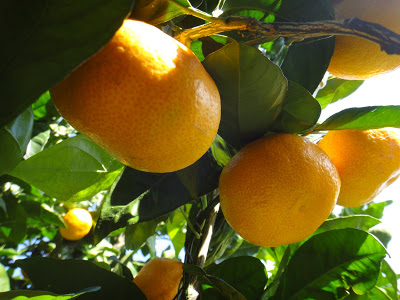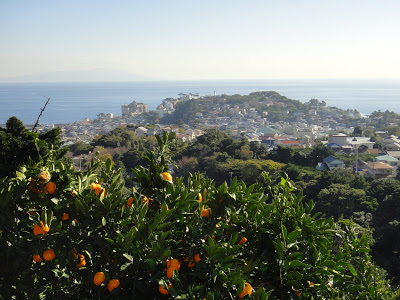 Izu is or Izu ain't delicious, O crop of tiny oranges?! I don't even like oranges—peeling them seems too troublesome for the sour pithiness they yield—but on a sunny Izu Peninsula hillside overlooking the electric blue of the Sagami Bay I ate six sweet, sun-warmed, easily-peeled oranges!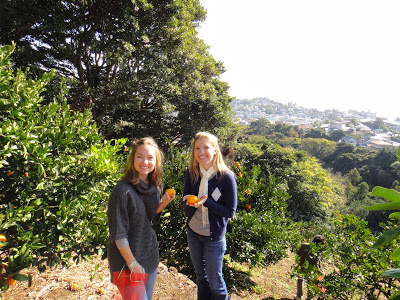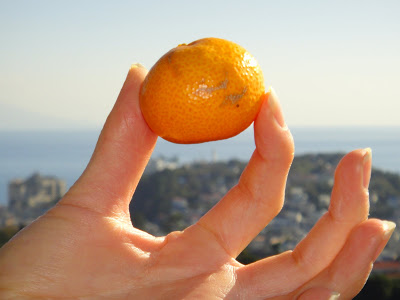 Nicole and I had the great idea to glean the cute and yummy-looking oranges from the top of the trees on the terrace below at the all-you-can-eat-for-an-hour orange picking place. The problem was, we couldn't reach those oranges. First I acted as a counter-weight to the slender Nicole while she leaned precariously far over the terrace below. My gold ballet flats slipped in the soft ground and we exchanged a look of terror over our close call. Then we switched and tried again. Nicole's sturdier boots did the trick—I leaned waaaaaaay over and…ping! Got the tiny orange without toppling over the edge!! We shared it. It was delicious. "This is so gorgeous!" I said. "It's like I imagine Greece would be!" Nicole said. "Weren't we supposed to be back on the bus by now?" said Nicole's friend, Pat. We all looked at each other, then went tearing down the steps.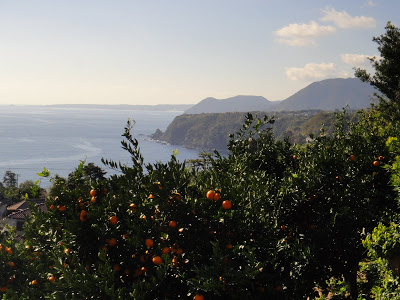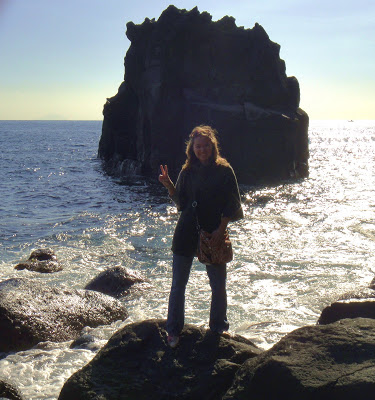 The Izu Peninsula's rugged Jogasaki Coast is famous for the soaring Kadowakazaki suspension bridge. Only a few thin side wires separate anyone crossing the swaying bridge from a 48-meter plunge into rocky surf. Have I mentioned I'm afraid of heights?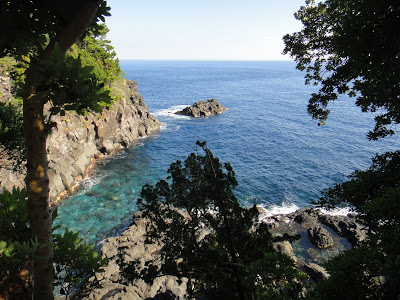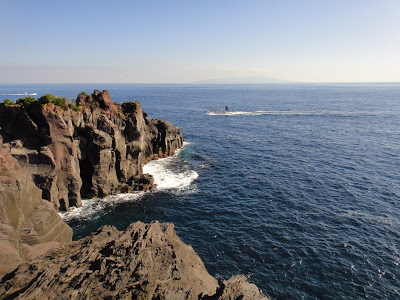 This ties for first in Mari's Rankings of Most Gorgeous Places in Japan. The other first is Miyajima, where Chris and I went with Luke and Amber to see the floating torii gate. It's possible that this set of rankings is completely subjective and influenced by perfect weather.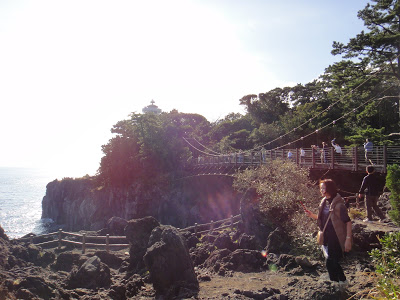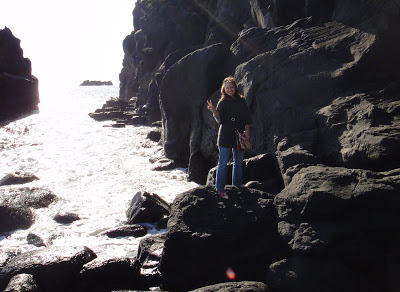 I couldn't help thinking how similar this coastline looked to the jagged rocky cliffs near Sydney's Bondi Beach. Come to think of it, we also had similarly perfect weather that day. So there you have it—apparently I will travel far and wide in search of sunshine. And…oranges. That night I dreamt of Florida.