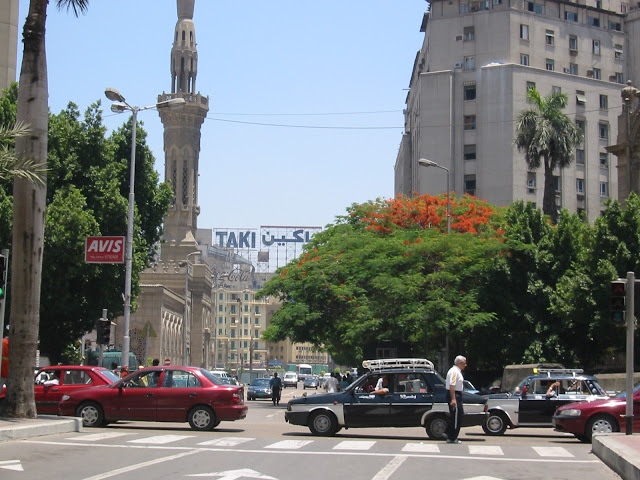 Cairo, 2003
Captain Goodbaby was chasing the kitties around the house yesterday afternoon. He chattered and babbled in his hopeful pursuit; he followed Mouse into the master bedroom.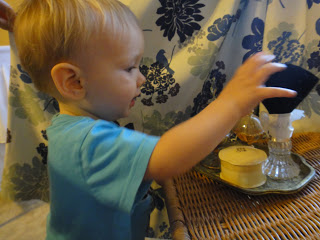 Sweet (smelling) baby, oils, an ivory box of my great-grandma
I waited to hear sounds of his usual circuit: cat hops onto the bed out of reach, baby rattles bed drawers, stops to push buttons on an old CD player under the bed, proceeds to the bathroom, rearranges nail polish into the hair drawer, transfers hair products into the trashcan, flips over bathroom scale, retraces his steps to the bedroom threshold and opens and shuts the door until it latches, then fusses for mom. The usual silence of the CD player button-pushing extended a little too long; I went to investigate.
Mmmm, smells nice in here. Stuffy summer nights, a Cairo taxi, smiling yes to the very old man or very young boy selling fresh jasmine necklaces for one Egyptian pound (about 15 cents at the time), sweet-smelling leis that would wither and brown by morning. The shock of an exotic, slightly dangerous city, a sense of purpose, the combination of people and time that can never be recreated. Add a little roasted corn and exhaust and—wait a minute! Why does my bedroom smell like Egypt?!
Cairo, 2003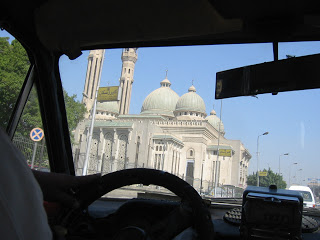 The Captain had gone beyond his usual task of emptying out my boudoir table's cubby and advanced to the glass vials of essential oils—he bypassed Queen of the Night for the Egyptian Jasmine, which he dumped all over his lap and the floor, then took off, infusing the carpet with scent where ever he crawled. This is moments after we'd come inside because he'd gotten a hold of my camera and slid it across the patio like a car. And just a day after he'd climbed up the beverage cart in the entryway and ate half a bowl of candy corn. These little babies get into everything!
He smelled so strong I stripped off his soaked pants, buckled him into his baby bike seat, and took him on an evening bike ride around the neighborhood to air out. But the bedroom continues in fragrance. I had weird dreams all night.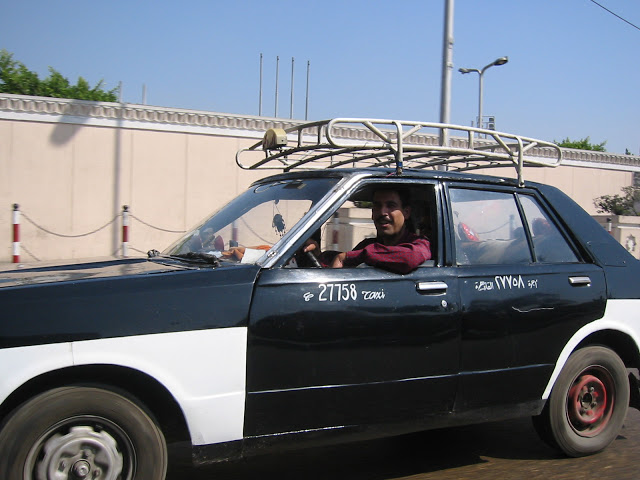 Cairo, 2003