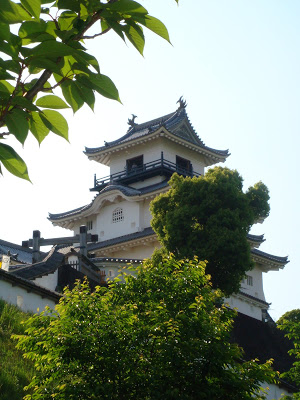 Five hundred years ago powerful Japanese lords (daimyo) vied for power and territory, throwing the nation into civil war and chaos. Samurai and ronin (masterless samurai) roamed the land with the authority to do whatever they could get away with. Yoshitada Imagawa, lord of Kakegawa—a city near Mt. Fuji in Shizuoka Prefecture—rose to power and first erected a castle on this spot.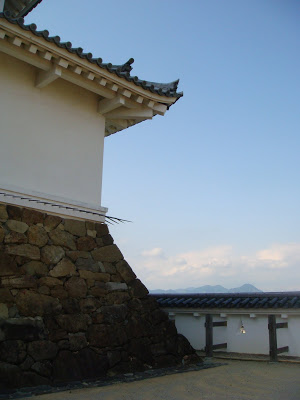 With time he became weak and lost control to a vassal of another clan, Katsutoyo Yamauchi, who renovated the crumbling castle and conducted some artful city planning. Then in 1603 another member of this guy's clan, Ieyasu Tokugawa of the Toyotomi family, unified all Japan under his own rule and began the Edo Period. Kakegawa castle flourished over the next 251 years until smitten by a heaving earthquake in 1854. It collapsed 15 years later in 1869.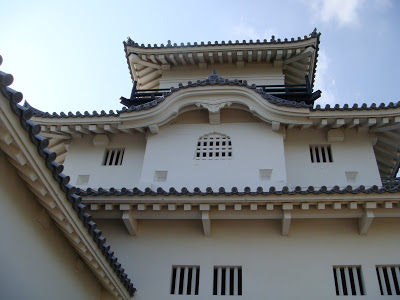 But the Tokugawa shogunate was crafty. In 1644 it strengthened its hold over rival clans by requiring all
daimyo
(lords) to submit detailed drawings of their castles, revealing all the military facilities, wall heights, moat depths, etc. If the building did not match the drawing in even the slightest way, the clan's lands were confiscated and it would fall from power.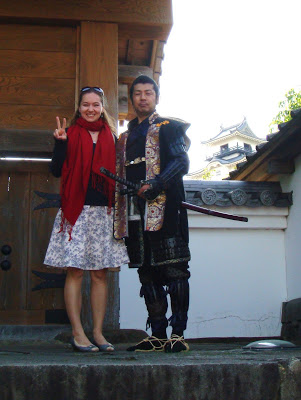 There are 63 of these drawings left across Japan, and this castle's—drawn in the Golden Age (1644-1647)—was used in its rebuilding after the Second World War. Kakegawa is the only castle to be rebuilt entirely of wood, making it twice as expensive as concrete castles. But worth it because, "people like to feel the wood under their feet," a castle guide told us, nodding earnestly.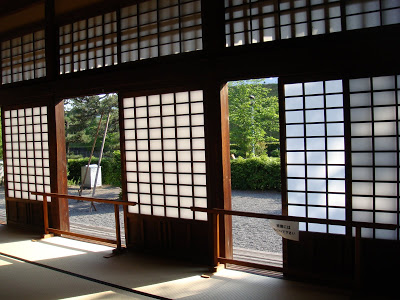 At the base of the castle is an original elegant tea house that dates to the 1500s. There were many entrances used to filter people's importance based on rank. Only the most important could come in the front. Less important very important people could use a main side door. Even low and high servants used different doors. I'm inspired to make our tatami room at home a tea house…it even has three different entrances!