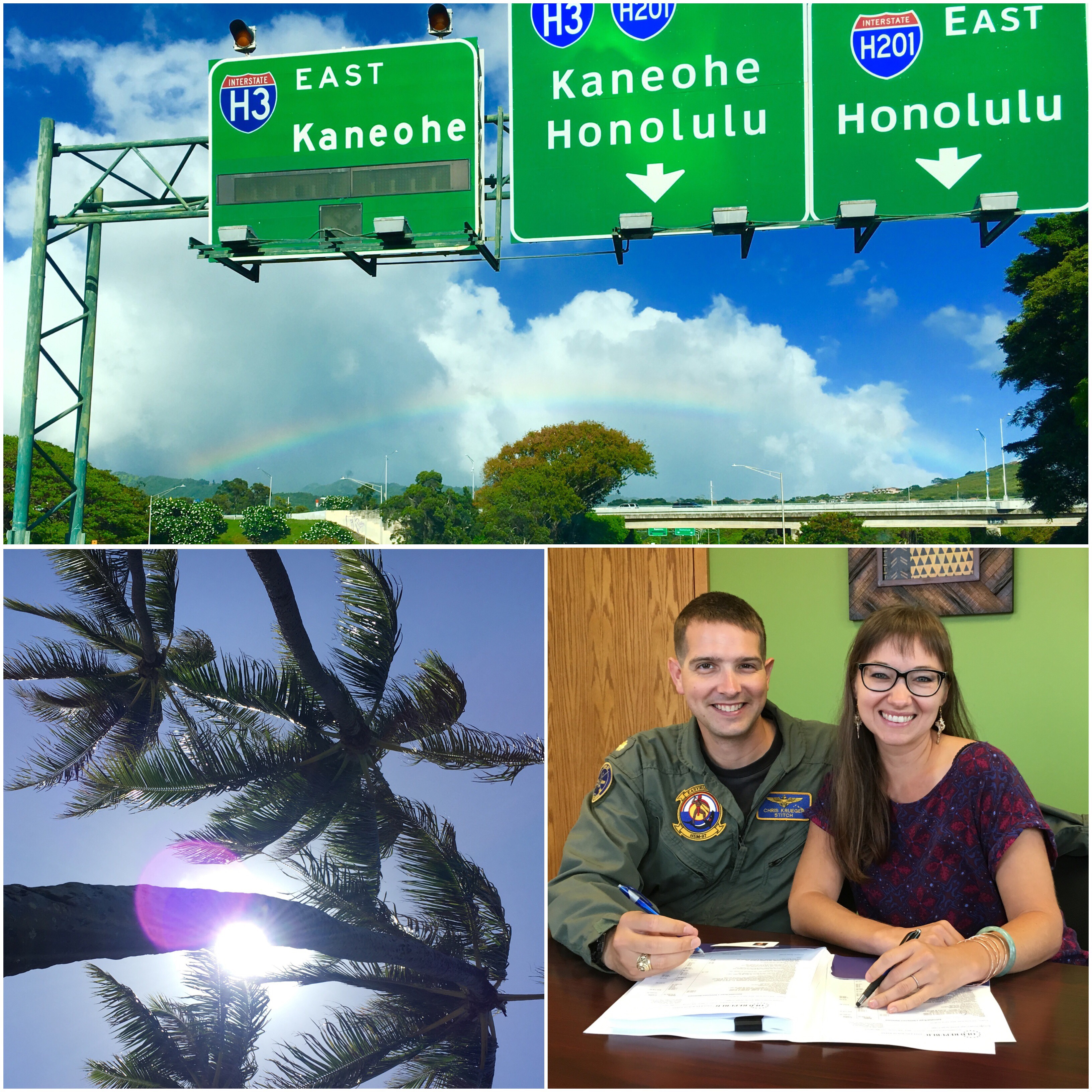 "No, I shook his hand but we will hug. You kama'aina now." The woman who witnessed and notirized our deed and mortgage signing this morning—Hawaiian by blood—folded me into a congratulatory hug. Kama'aina is Hawaiian for local.
Downstairs, I got into my car, turned the corner. I live here now. That's as far as I got before tears started sliding down my cheeks.
I cried because it's been an exhausting, fun, terrible year of constant adaptation and change, starting with Chris' return from deployment and being constantly on the lam since—almost 10 months of it spent in hotels, spare rooms and basements with two little kids.
And Friday morning at 8am, it will be over. We're kama'aina now.