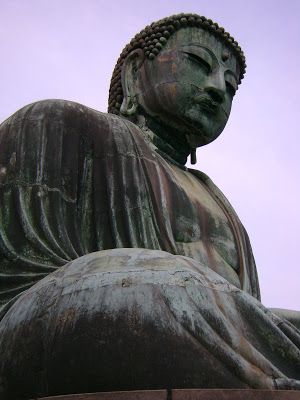 With this large Buddha as our goal, Chris, Rebecca and I set off on our International Cultural Relations class self-guided field trip. When we switched trains in Fugisawa we smelled sugary heaven in the form of donuts. We followed our noses to the Little Mermaid for a mid-morning pastry.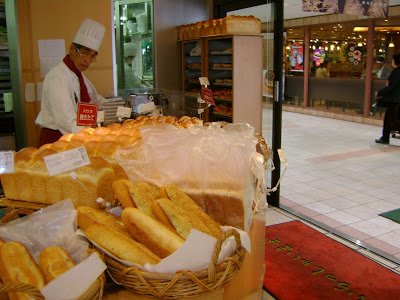 The historic Enoden line took us along the coast to Kamakura, where we walked up and down a little shopping street for some lunch. At a beautiful antique store filled with $8,000+ items (that's dollars, not yen—yikes!), I noticed the owner replace his "30% off" sign…as we left. Shady.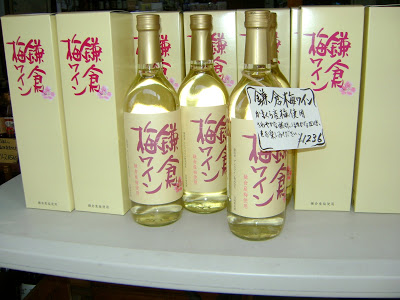 A lady came in wanting sake and the owner pulled the cloth off of this huge jug and started ladling the contents into that funnel. Fresh-bottled sake!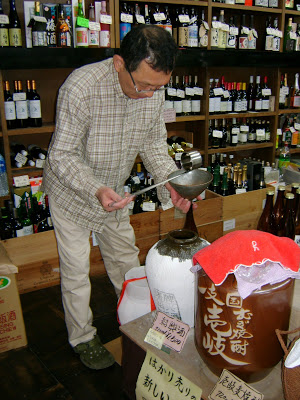 The daily special—I think it was pork. I know it was tasty.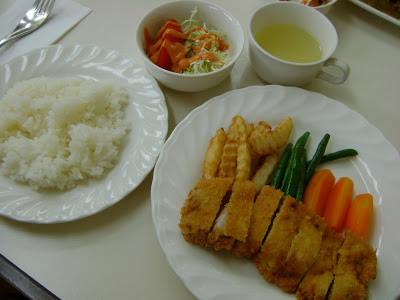 Get your mini-cabbage-flower! Three-hundred yen!!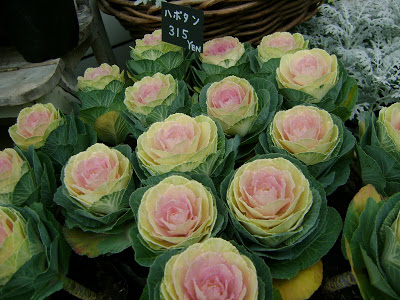 This sign is one of many in Japan that was not very helpful to me.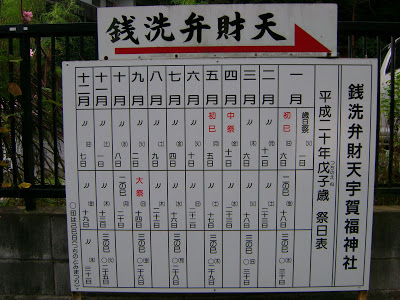 This one, however, showed us everything we wanted.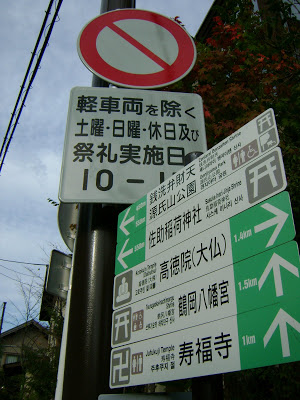 A quiet walk to the shrine took us through a neighborhood and along a rice paddy.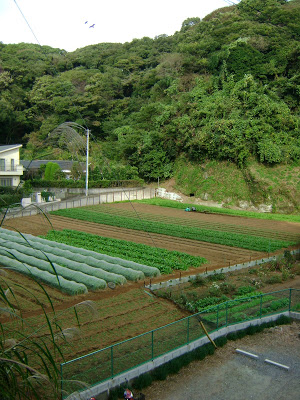 A 25 minute walk ended at the Zeniarai Benzaiten Shrine set into a mountain and surrounded by pools, waterfalls and incense.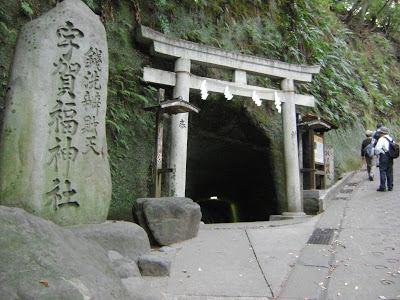 I watched to see what people did at the watering rock near the entrance. A girl approached, picked up a ladle, rinsed her hands and sipped from her cupped hand. I did the same. Turns out 1. you're supposed to gurgle and spit out the water as part of a cleansing ritual, 2. I had a stomach ache the next day…coincidence??, and 3. That in no way means I'm a Shinto-adherent, but is more of a respectful thing, like taking shoes off before entering a home.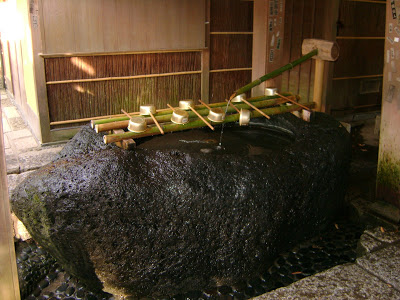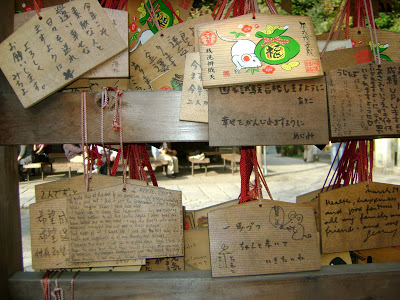 Putting money in a basket and running it under the water in the cave part of the shrine is supposed to double your funds. Signs instructed washers to let the coins air dry. The whole place was beautiful and smelled good—ferns, trickling water, koi fish and warm fall sunshine.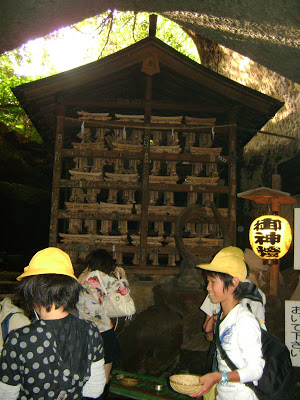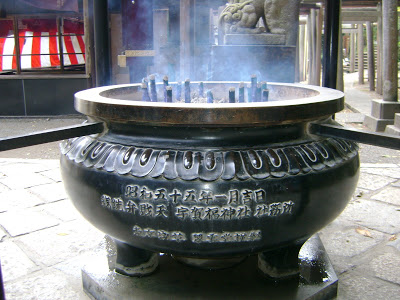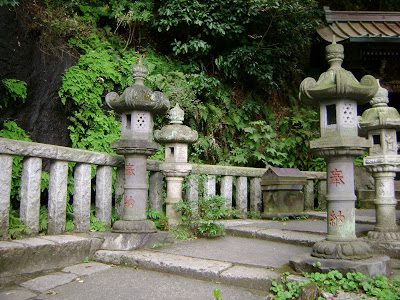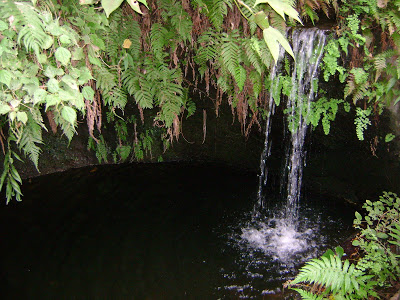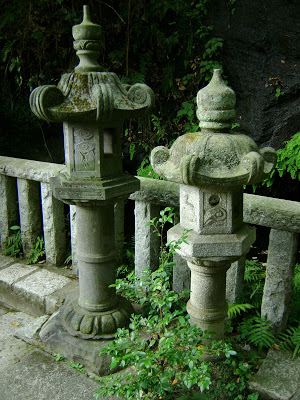 Hey Hannah, this statue is your boyfriend.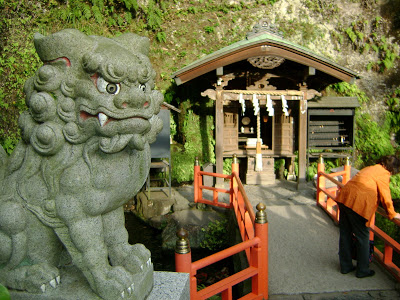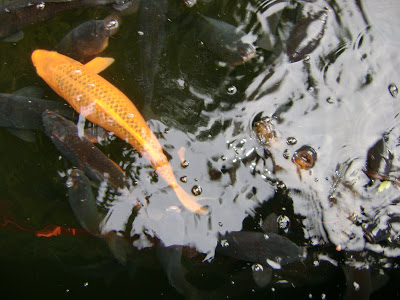 A 40-minute walk later we arrived at the Kotokuin Temple, or the Great Buddha Daibutu, one of many large, brass/copper/gold Buddhas around the country/region/continent.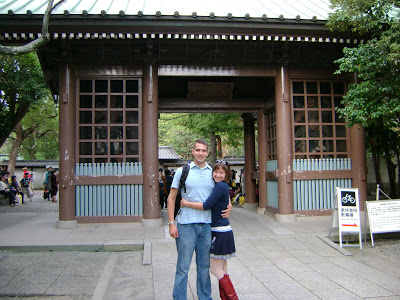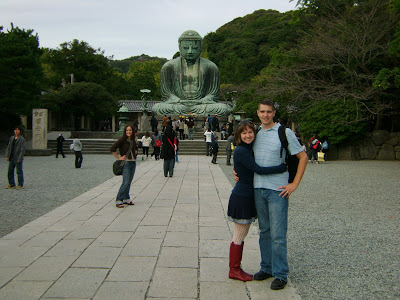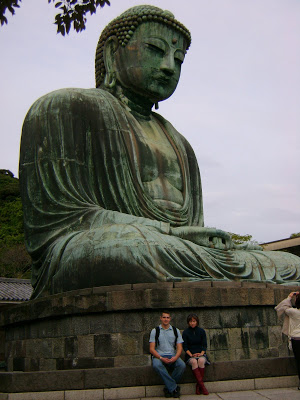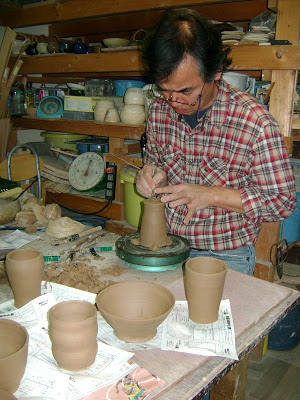 Chris and I bought a sake set from this shop where the owner was making his pottery a couple yards back from the display. We asked if he made it, and he said no, his neighbor did, but the characters on the front spell out the name of his store. I couldn't decide which of his beautiful pieces to get, so I guess I'll have to go back! 🙂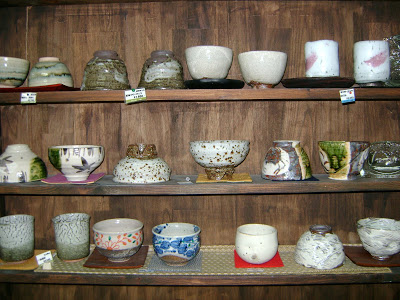 The Hasedera Temple on our "to do" route closed half an hour before we got there because it's completely dark by 5 p.m. Another excuse to come back.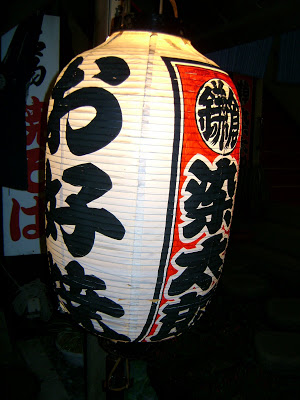 While we were deciphering the express/local train conundrum in Yamato I snapped this photo from the station. This is the part of town we're moving to in a couple weeks!