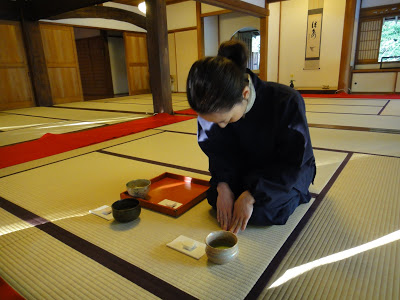 I had an ambitious hiking route planned for my parents' visit to Kamakura, but instead we decided to walk along the beach and explore some new places. So after Hokokuji, we made our way across the street to Jomyo-ji, a temple founded in 1188 and ranked the fifth of Kamakura's great temples (I could not tell you which four temples are greater). Jomyo-ji includes a famous tea house where we enjoyed yet another bowl of delicious green tea overlooking the famous Zen-style Kisen-an rock garden. The temple grounds also include an old shrine. Obviously Kamakura was not named after Jomyo-ji; rather, it is this shrine we speak of.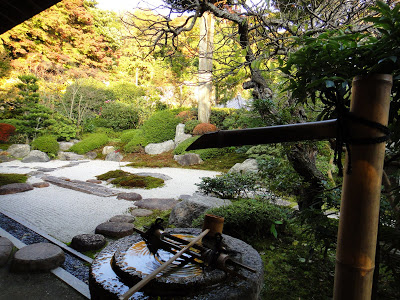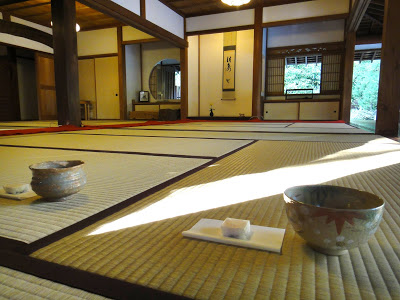 A politician of 7th century Japan named Fujiwara Kamatari was passing through this region on his way to somewhere else. One night in a dream, an old man told him to bury a spear with a sickle head in this land and start a shrine. I don't really get that exactly, but Kamatari must have, because when he awoke he was visited by a rare white fox. He followed this fox up the mountain and established the Kamatari Inari Shrine. Japan loves sacred white foxes, so that Kamakura was named after Kamatari. Sort of.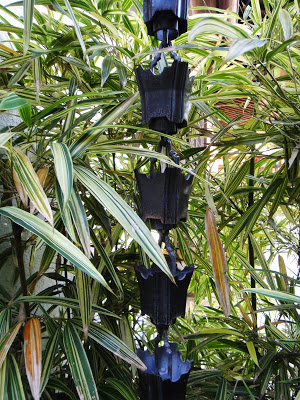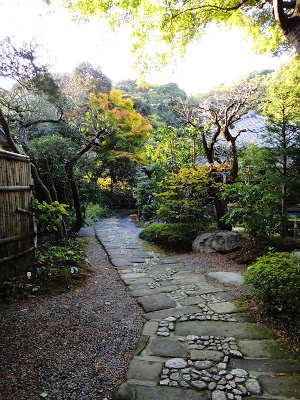 After she served us tea on the heated tatami mats, the tea lady said, "Osa geshi masu," which means, "I will now take your empty bowl of appreciated tea," or something. We learned that in tea class! Then we hiked up the hill to appreciate the nice view. There's a Garden Cafe in a huge, western-style house that looked like it would have a nice view, too.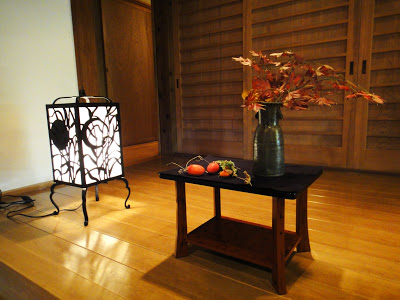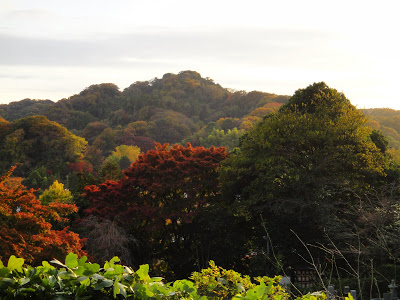 We walked 15 minutes back to Tsurugaoka-Hachimangu Shrine—one of my favorites! From the top of the hill you can see straight to the bay. This shrine has been featured in most of my blog posts about Kamakura and is Japan's second most-visited place on New Years Day, I think (the first being Tokyo's Sensoji). It's the backdrop for many famous kabuki performances because lots of important things happened here. For example, hundreds of years ago someone important was murdered under a tree that grows within the temple grounds to this day. I forget which tree, though.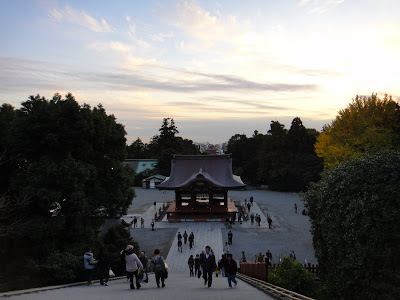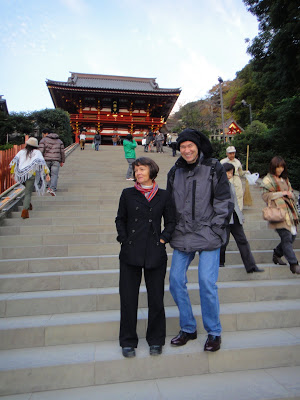 We didn't have much time here because the sun sets early this time of year, but we did have fun hanging around one of my favorite places in Kamakura!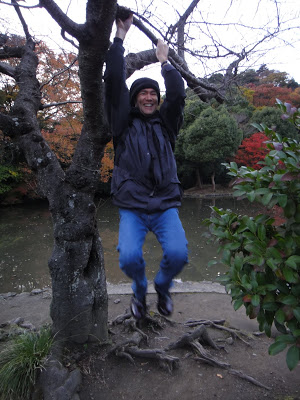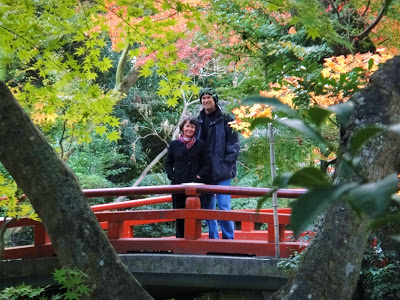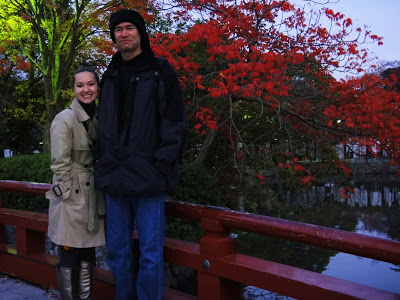 So in one day, we visited the Big Buddha, walked along the Kamakura bay front and up to Kamakura Station, took a cab to Hokokuji (the bamboo temple), walked over to Jomyoji (with the Zen rock garden), walked back to Tsurugaoka-Hachimangu (which means hill of birds and something else shrine), hung on a tree, posed for pictures with someone else's kids, then set off in search of delicious soba noodles! What a day!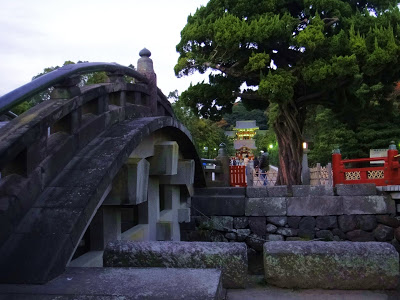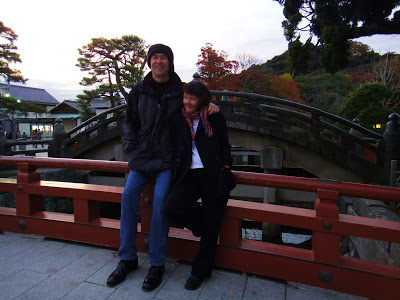 I like how in Japan, people not only let you take pictures with their super-cute kids, but offer to snap the photo and thank you afterwards, too! These kids were dressed up for Japanese Three-Five-Seven Day, when kids of those ages get dressed up and visit shrines and temples and take pictures for good luck.