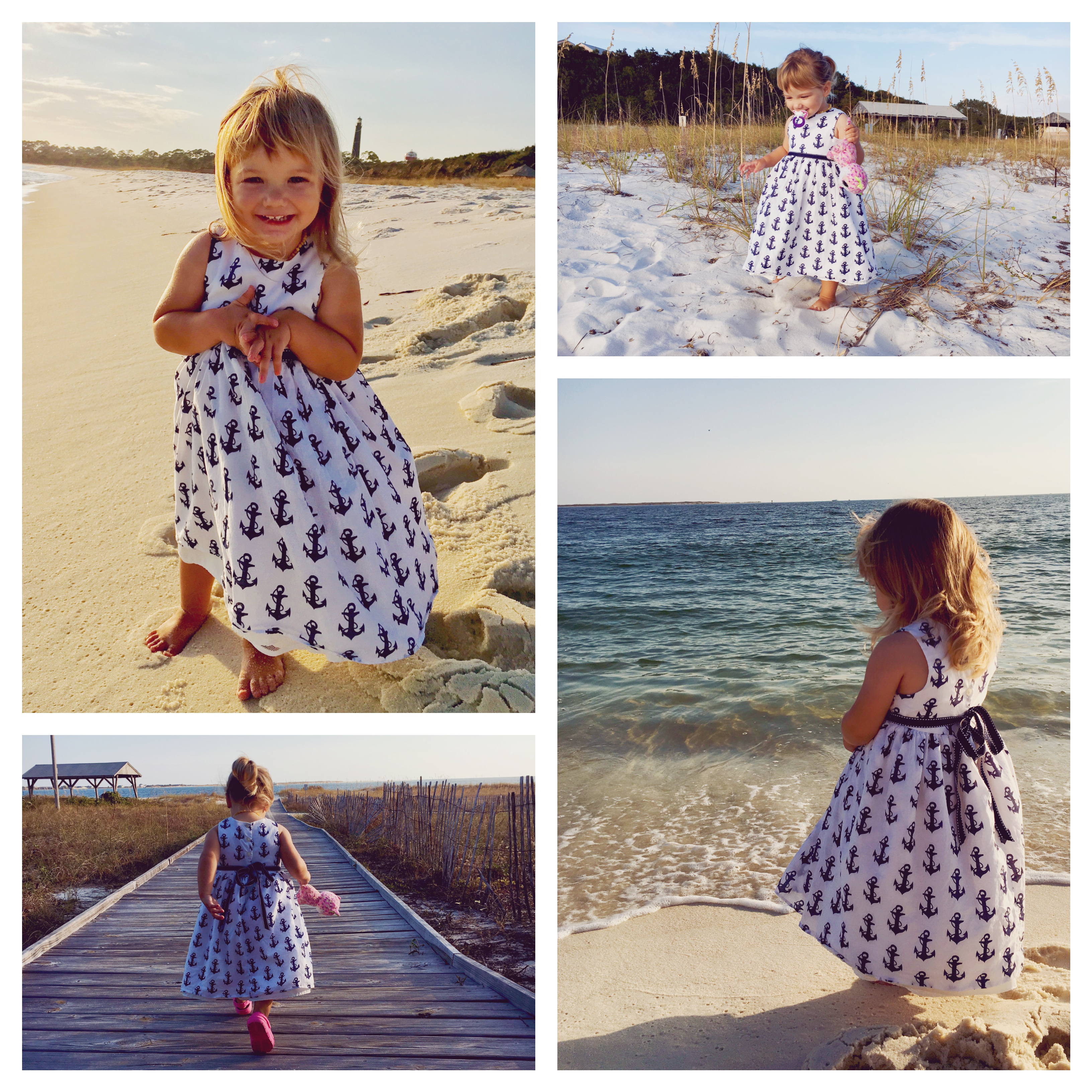 Eloise's adorable dress is a gift from my friend Chrissy, who bought it before we knew Isaac would be a boy. Her own daughter wore it for a homecoming, and another baby girl wore it too. Eloise contemplated the waves at sunset, looking for jellyfish and watching for stingrays.
This sweet Woo seems to be allergic to jellyfish, we discovered when her arm broke into a lacy rash shortly after a sting. Poor thing. After naptime it had faded, thankfully.
So that is sad, but here's what's great: swimming at the beach in November!