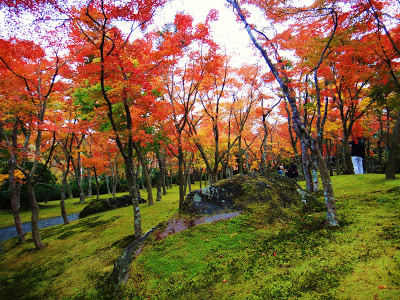 A day with no autumn wind—
a day with no sake in my pot!
Matsuo Basho (1644-1194)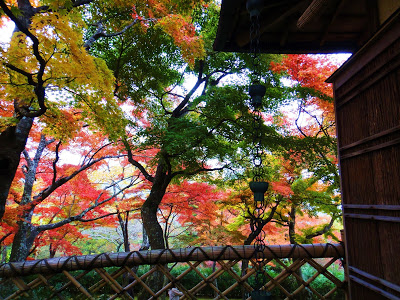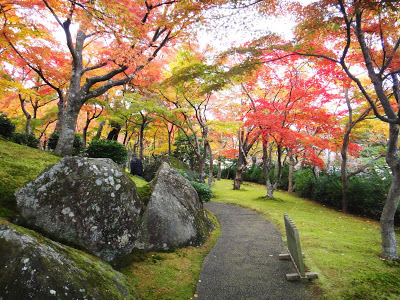 First autumn morning:
The mirror I stare into
Shows my father's face.
Kijo Murakami (1865-1938)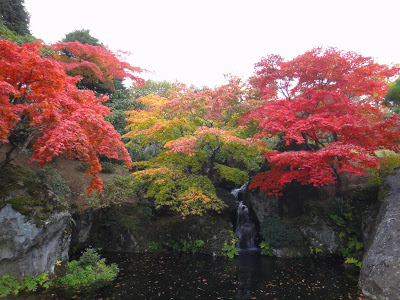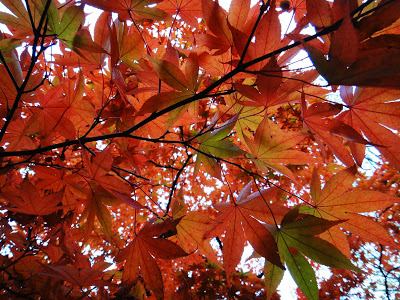 In the blue heavens, cold geese calling.
On the empty hills, leaves flying.
Monk Ryokan (1758-1831)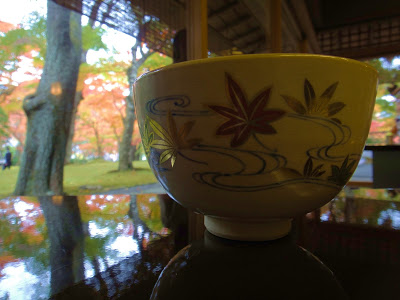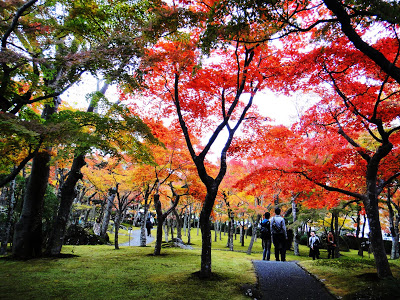 In autumn paddies
I make myself a makeshift hut—
for a short stay:
and how cold are my sleeves
burdened so with beads of dew!
Emperor Tenji (626-671)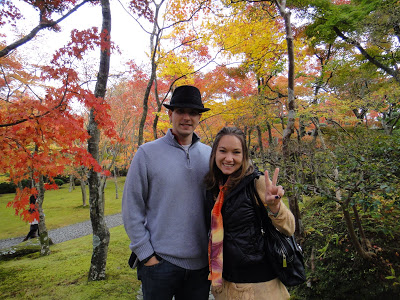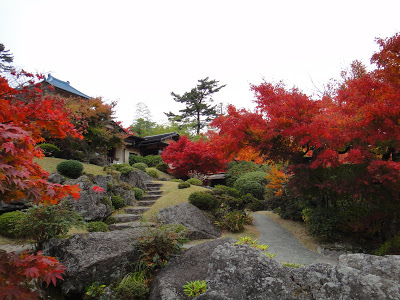 When springtime arrives, breaking free of winter's bonds,
birds that had been still come singing their melodies;
flowers that had not bloomed burst out into blossom;
yet the hills are too lush: we cannot enter and pick;
the growth is too dense: we cannot pick and behold.
When we gaze upon foliage in autumn hills,
we can pick the leaves, red and yellow, to admire.
As for the green ones—lamenting, we let them stay.
Green leaves must be regretted, but I choose the autumn hills!
Princess Nukada (7th Century)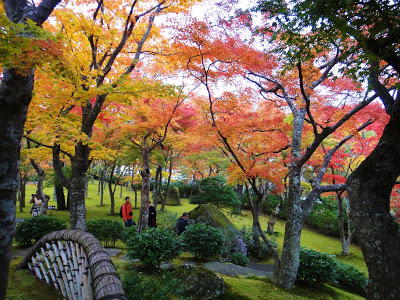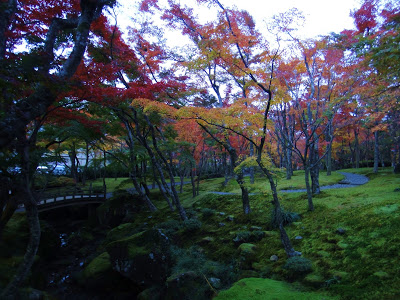 Would that I might stand
a rock through eternity,
unchanged forever—
but life does not allow us
to halt the passing of time.
Otomo no Tabito (665-731)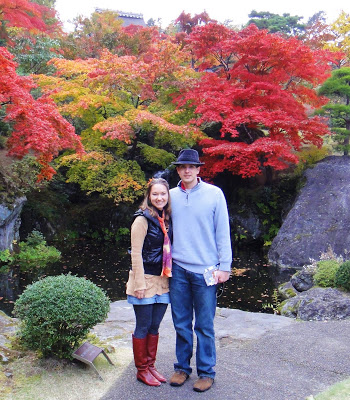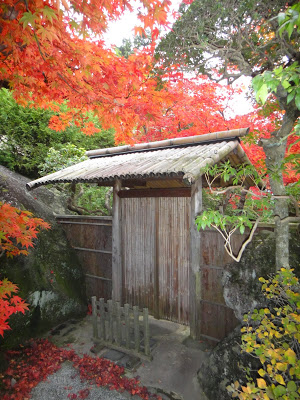 When did you have time
to send forth these crimson leaves,
mountain cherry tree?
Wasn't it just yesterday
that I grieved for your blossoms?
Prince Tomohira (964-1009)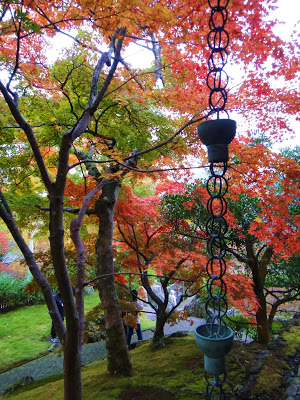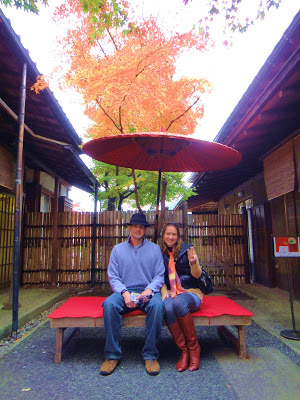 It is precisely
because all is transient
that even mute trees
put forth blossoms in springtime
and in autumn shed brown leaves.
Yakamochi (~751)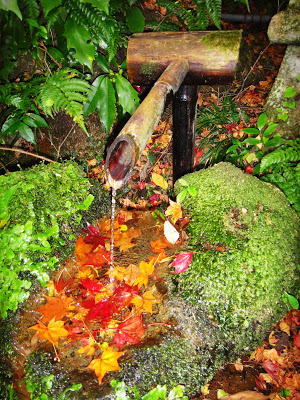 How many dawns now
have passed since the first night
of the long Ninth Month?
The moonlight in the grasses
seems more somber all the time.
Archbishop Jien (1155-1225)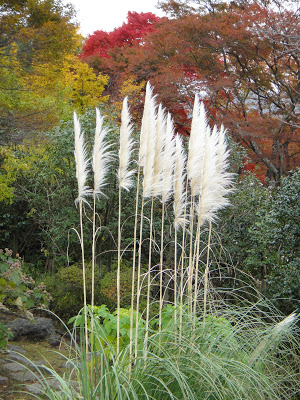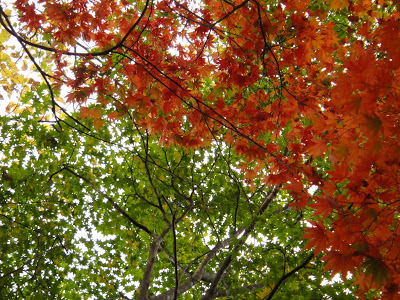 Those crickets calling
in the chill air of deep night:
with autumn's advance
they must be failing—voices
sounding ever farther away.
Japanese Traditional Poetry: An Anthology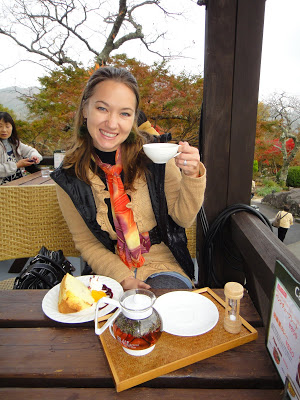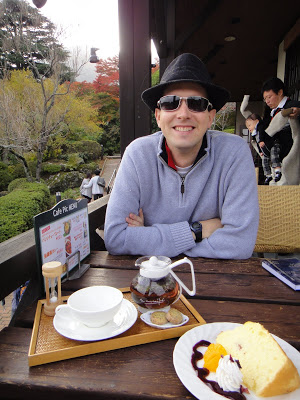 Deep into autumn
is the island of Awaji
in day's first light;
and there to see the dawn moon off—
the wind from off the bay.
Archbishop Jien (1155-1225)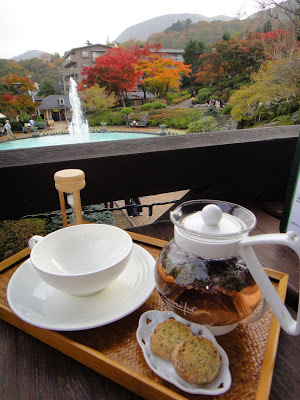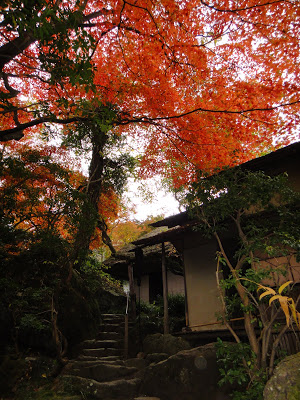 Is it in the heart
of the leaves to change colors?
Why else could it be
that the pines at Tatsuta
are never dyed by showers?
Fujiwara no Shunzei (1114-1204)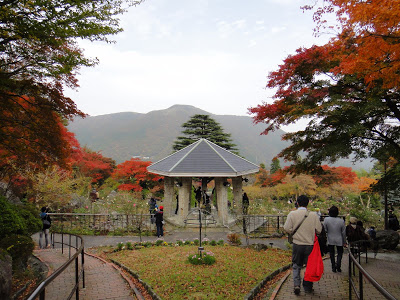 Koyo (autumn color) in Hakone, Japan, November 2010—Gora Park, Hakone Museum of Art's Moss Garden and Sekirakuen Garden.