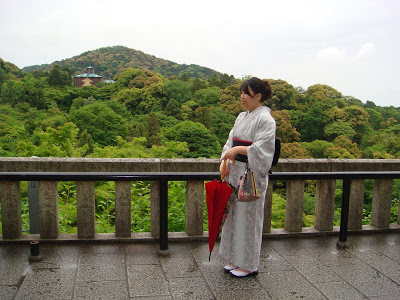 Touring in misty rain can't be beat. The streets aren't as crowded, colorful umbrellas pop up everywhere, and a cloud layer gives the day a timeless, ageless quality—the adventure could last forever. We were blessed with sunny weather most of our time in Kyoto, but the last day was dark and exciting, perfect for pagodas and cliff side temples.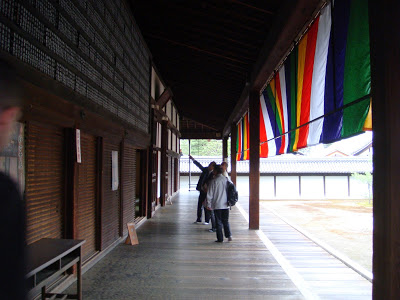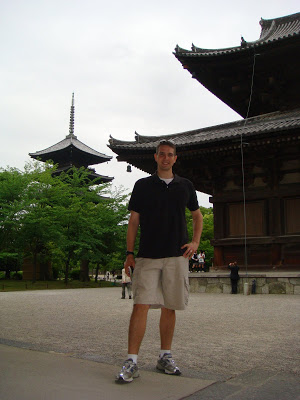 Toji Temple is–surprise!–a UNESCO World Heritage Site established in 794 to pray for peace and tranquility of the capital. This is when Kyoto WAS the capital (but called Heian-kyo). It's 56.4-meter, five-story pagoda is Japan's tallest and houses a bunch of National Treasure artworks that we weren't allowed to see. The temples on the grounds hold a bunch of ancient statues and Buddhas. It was dark and humid inside and smelled like incense. It was cool.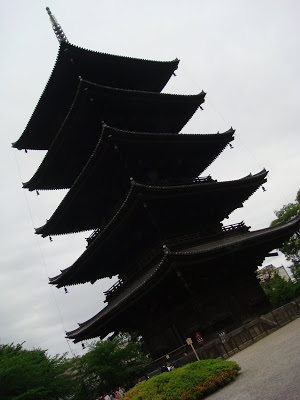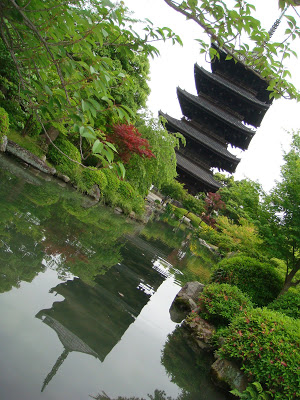 We walked back to Kyoto Station and took City Bus 206 to Gojo-zaka bus stop, then followed masses of school kids from there. A shop-lined street led up the hill to Kiyomizu-dera Temple. This was my favorite place we went!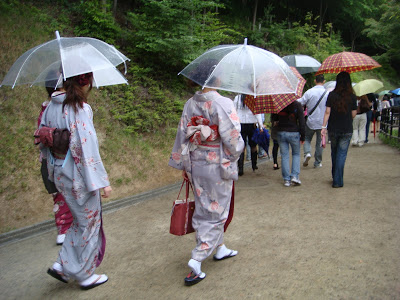 Legend has it, a monk decided to climb into the mountains and look for a sacred spring. He found Otowa waterfall and built this temple complex around it. Kiyomizu-dera means pure water. Below the temple people wait in line to extend the long-handled cups to the steams of water and select one to drink: health, love, wealth. Chris and I drank the love one and haven't fought since. Ok, haven't fought as much since, which is still good.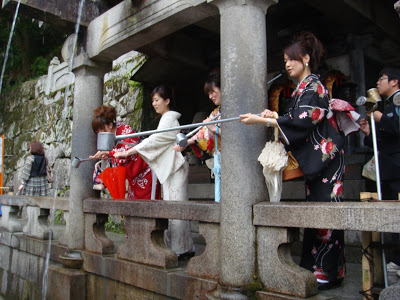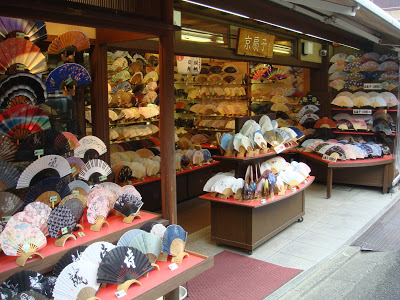 Where were all these fans when we were looking for one the other night?!