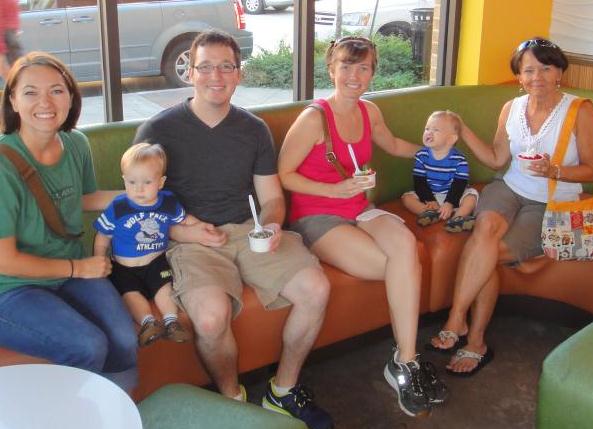 Don't those babies look alike?? Which one's which??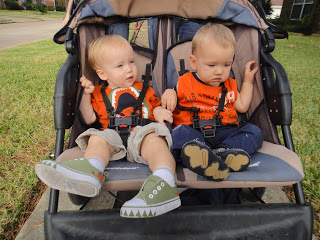 Testing the double jogger resulted in mutual face-mauling.
Chris and his students flew training flights to the East Coast over the first weekend of November. My dad was in Venezuela, leaving my mom and me spouse-less at the same time, three states apart. My folks graciously offered us frequent flier miles and 12 hours later, Captain Goodbaby and I were on our way west! You wouldn't believe how many unbelievably adorable cousin pictures we got in such a short time!! Isaac took his first little independent steps while we were there, too, showed off for dad as soon as we got back (motivated by candy corn, of course). Thanks for a fun weekend, fam!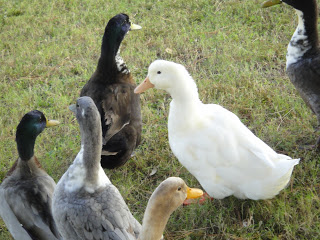 Don't feed the ducks!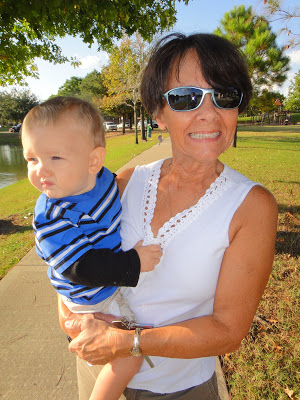 Captain of the Grandma ship.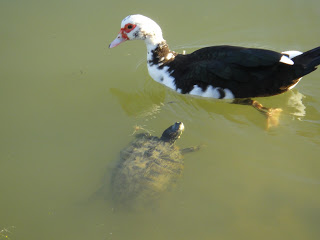 Can we feed the turtles?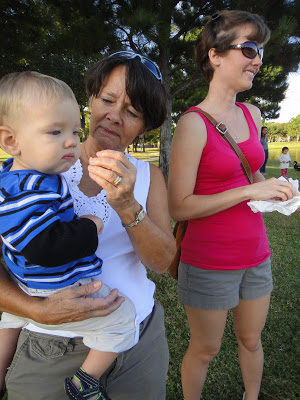 We fed them all anyway. Babies, too.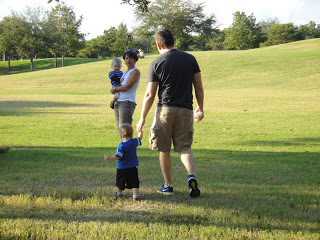 We didn't dress them alike on purpose. Cute though, right?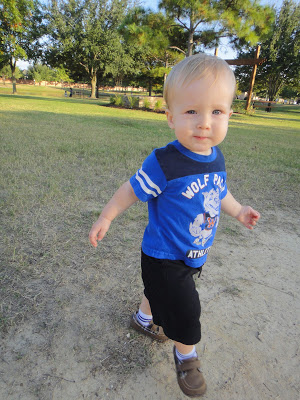 Zeki shows Isaac the way. Like THIS cuz!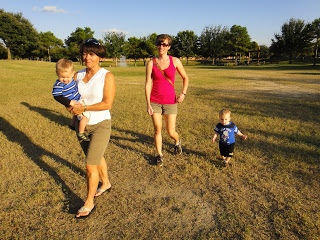 Ducks, playground, cousin…what more could a baby want?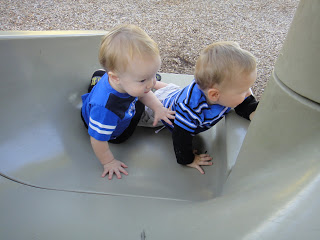 Twin cousins on the slide!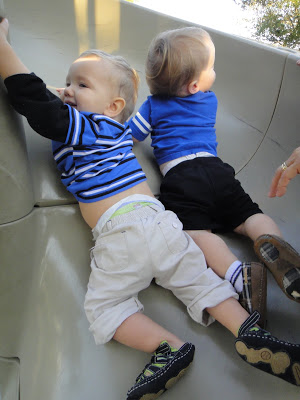 Wheeeeeeeeeeee!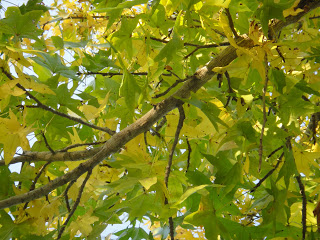 Beautiful Texas autumn in the 70s and 80s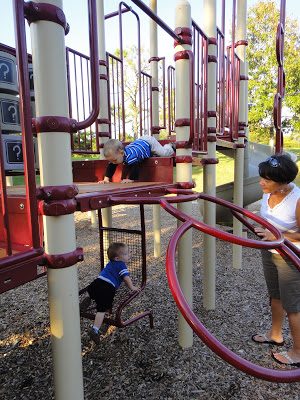 Add caption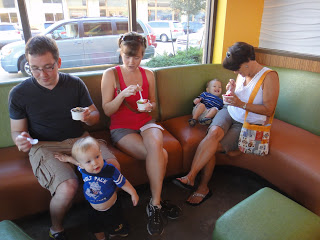 Add caption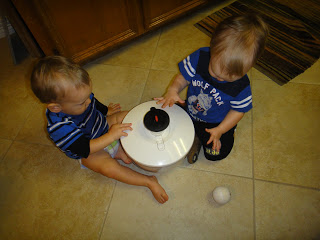 Salad spinners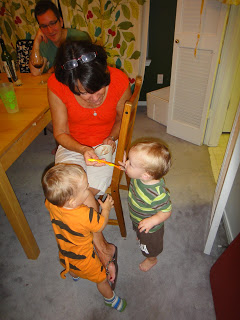 Grandma feeds the pigeons ice cream.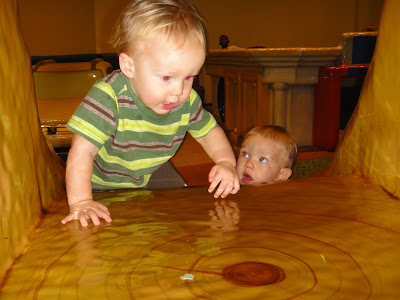 They actually played together all weekend! So cute!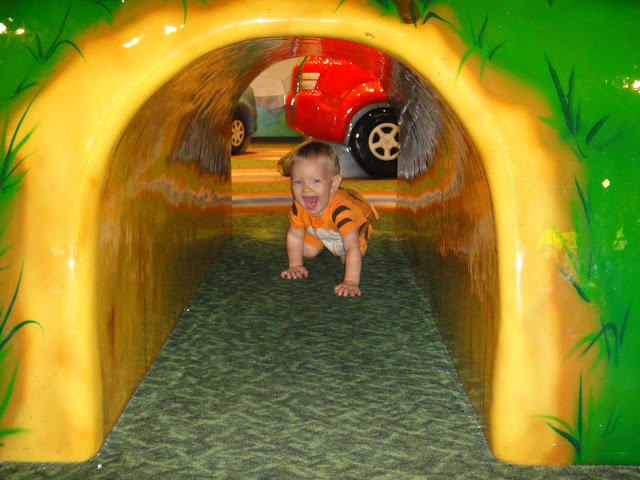 Grandma's mall is SO FUN!!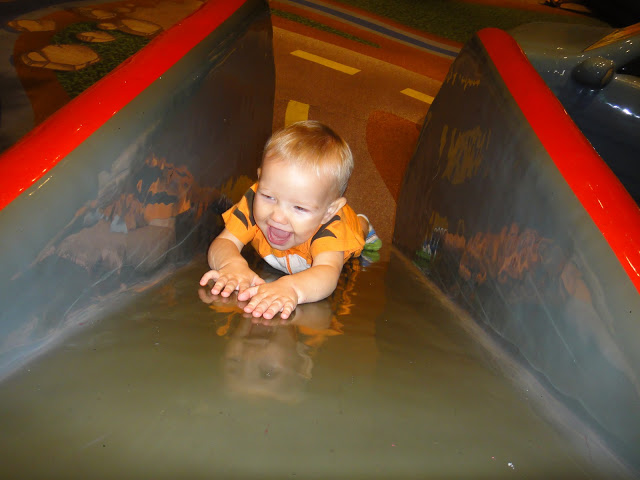 Capt. GB learned how to climb up and slide down by himself!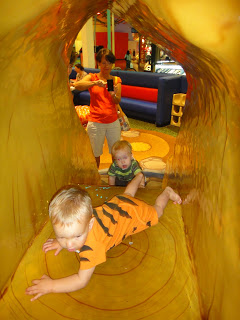 Exploring together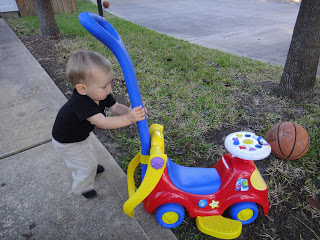 Immediately post-lip-bust, brave little guy!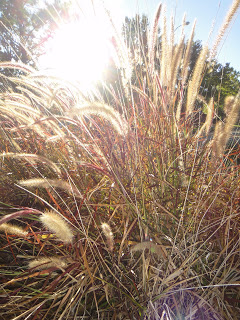 Texas autumn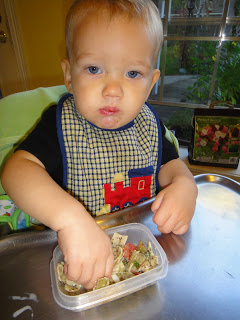 Fat lip. Sad!