A brief note about our Space A layover in Washington, D.C. en route to Germany: Space A is a lot like air travel in the 50s in that it takes longer and has more stops. Like in all of Ian Fleming's James Bond novels—Bond has to fly from London to New York to Miami to Jamaica for his schemes and adventures. "Goldfinger" starts with his return flight from Miami to New York getting canceled. He has a while until the next flight and THAT is how he gets his first meeting with the book's villain!! Now how's a girl supposed to have unexpected adventures with direct flights?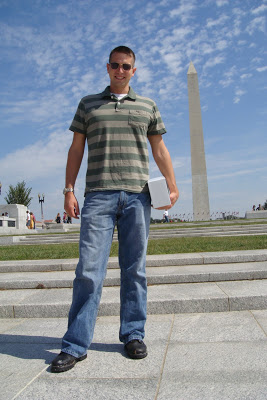 That's where Space A comes in…and how we ended up in Baltimore and D.C. for 28 hours. It would not have occurred to me to go hang out in the capital before the big move, but what a nice reprieve. There were no expectations, no particular plans—everything was bonus.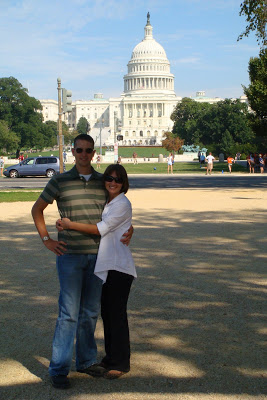 Another bonus: ONE MILLION National Park Passport Stamps!! We didn't meet any villains, but that's good because we really had other places to be soon.
Chris made a donation in his grandfather's name during the building of the World War II Memorial and found both of their names in the completed site's database (below). The top photo is us at the Memorial; the others are obviously Chris and the Washington Monument, us at the Capitol, and the Washington Monument on its own. Not bad for a layover!