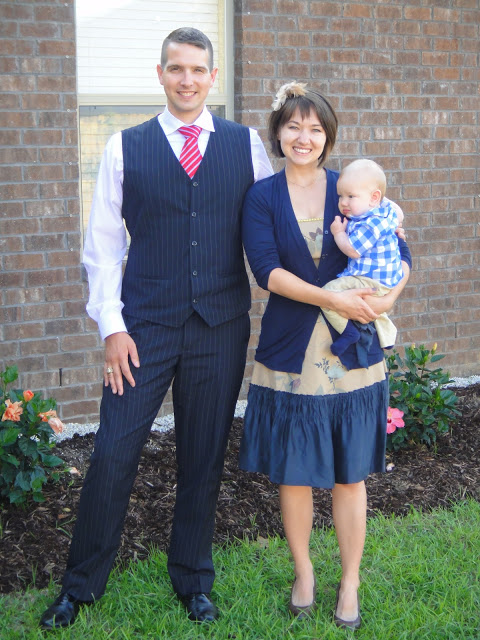 Chris always says, "YOU'RE a ham!"
Except recently we were checking our ZIP code in the national database for registered sex offenders and you can click on people's photos and see their charges. We played a kind of sick game where we tried to guess the charges based on the photo. Anyway, most of the young (youngish…still gross) guys had statutory rape charges. When I was a reporter there was an occasional (but rare) problem with girls who lied about their age and whose parents found out they were sleeping around and got mad at the guy and pressed charges.
"Why would someone lie about her age?" Chris asked.
I shrugged, "My friend and I lied about our ages one time at Waterworld so we'd sound like high school girls instead of junior high-ers. Except that should have been obvious, because I was wearing a yellow floral one-piece with ruffles."
"Ruffles? What are you, a potato chip?"
But back to ham.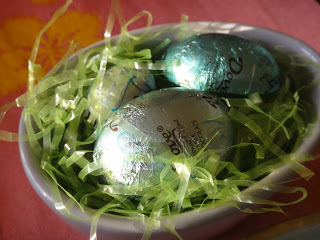 Our Easter Menu:
Deviled eggs
My mom's Easy-Do Sweet Rolls
Broiled asparagus and leeks with tarragon
Strawberry-blue cheese salad with pine nuts
Spiral-cut ham with spiced glaze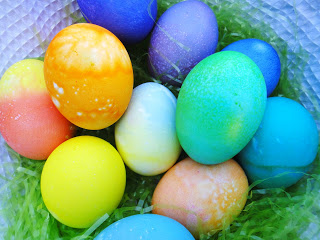 Museo del Jamon turned me off to ham for a few years, but I really liked our spiral-cut. YUM! And the best part is having tons of leftover ham for new iterations, like Crustless Easter Leftovers Quiche. This is my first time making quiche of any kind and it was so good I ate it again for breakfast. And so easy.
Note: I have lots of time to blog today because Mr. Isaac did NOT sleep last night, so I had lots of coffee this morning, at which time he went back to sleep. So. Groggy.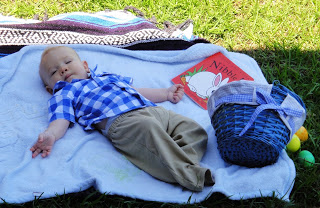 Crustless Easter Leftovers Quiche
Spread one container of leftover asparagus and leeks in the bottom of a round baking dish. Chop up one container of ham and layer it on top. Sprinkle cheese over the ham (I used mozzarella, parmesan and asagio). Whisk four eggs with a cup or so of heavy cream, then pour it over the top. Bake 30 minutes at 400 degrees.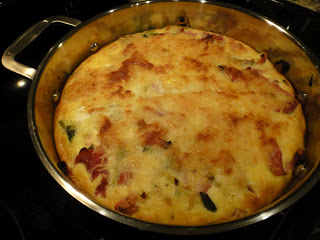 Last night I made potato soup with leeks and ham. My neighbor wanted some blackberries and offered to trade me a loaf of homemade bread, so we had that too. I told Chris, "I strapped that baby on and picked those blackberries by the sweat of my brow, then traded them for tonight's bread. I am the literal breadwinner today!"
And speaking of bread, here's my mom's Easy Do Sweet Roll recipe, because it's really easy and they're always a big hit:
Mum's Easy Do Sweet Rolls
Half cups each warm water and milk
One pkg (2.24 teaspoons) yeast
Quarter cup sugar
Quarter cup oil
1 egg
1 tsp salt
3.5 – 4 cups flour
Dissolve the yeast in the warm water and milk. Add the sugar, salt oil, egg and half the flour. If you are my mom, don't forget to forget the salt. Hee hee. Mix well, adding the rest of the flour a little at a time. Cover and let rise in a warm place for 15 minutes. Knead one minute, then ball and deposit in a buttered baking dish. Let them double in size (about 20 minutes), then bake for 15-18 minutes at 400 degrees. Break apart and serve in a tea towel-lined basket or bowl.