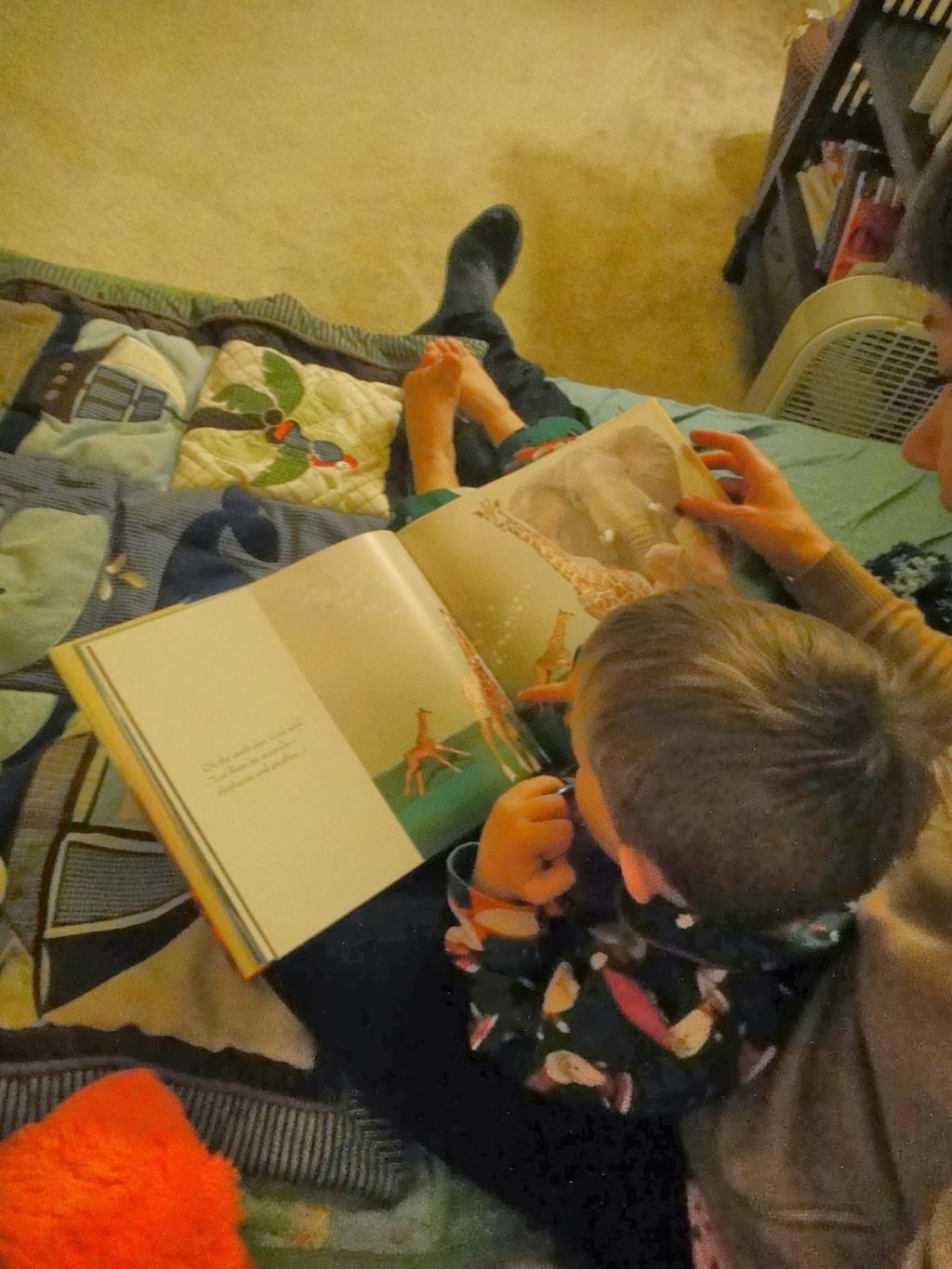 "Let There be Light" is our latest free review book! It's written by Archbishop Desmond Tutu and is illustrated by Nancy Tillman, who's done lots of best-selling books I haven't actually read. It's a lyrical, colorful portrayal of creation. The text is taken from "The Children of God Storybook Bible" by the archbishop.
This book is well-paced for reading with a two-year-old! The text is brief and simple, and the illustrations are interesting and colorful. My Assistant Reviewer also enjoys "The Jesus Storybook Bible," but listening to an entire page of text is somewhat beyond his abilities at 7:30 pm. We talk about the pictures a lot.
So "Let There be Light" is nice for us and in the same genre, because we can read through it, then count the giraffes and elephants, squeak and roar at the mice and lions, etc etc.
I am pleased with this addition to our bedtime library.


Honestly, I requested this book partly because one irate review complained that the cloudy outline of God's male genitalia was embarrassingly evident in one of the first pages. I thought that accusation was hilarious. I couldn't figure out which cloud formation offended that reviewer, in the end, but you can't be too careful—clouds are notoriously brash.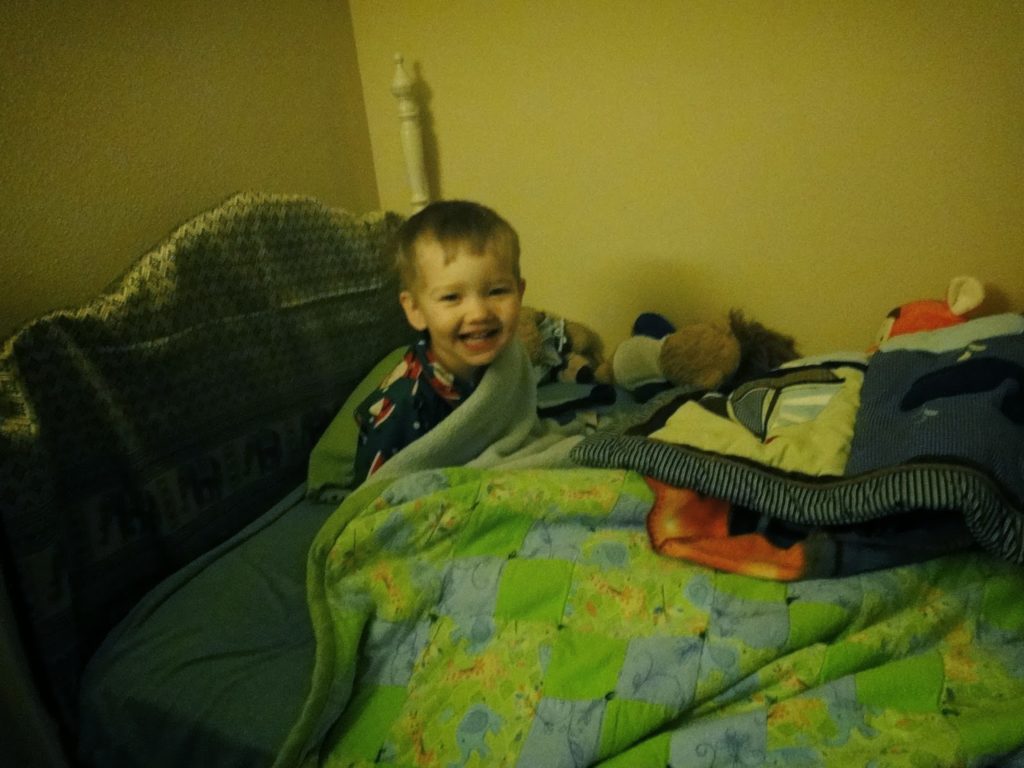 ha ha! toilet humor! in a Bible story!