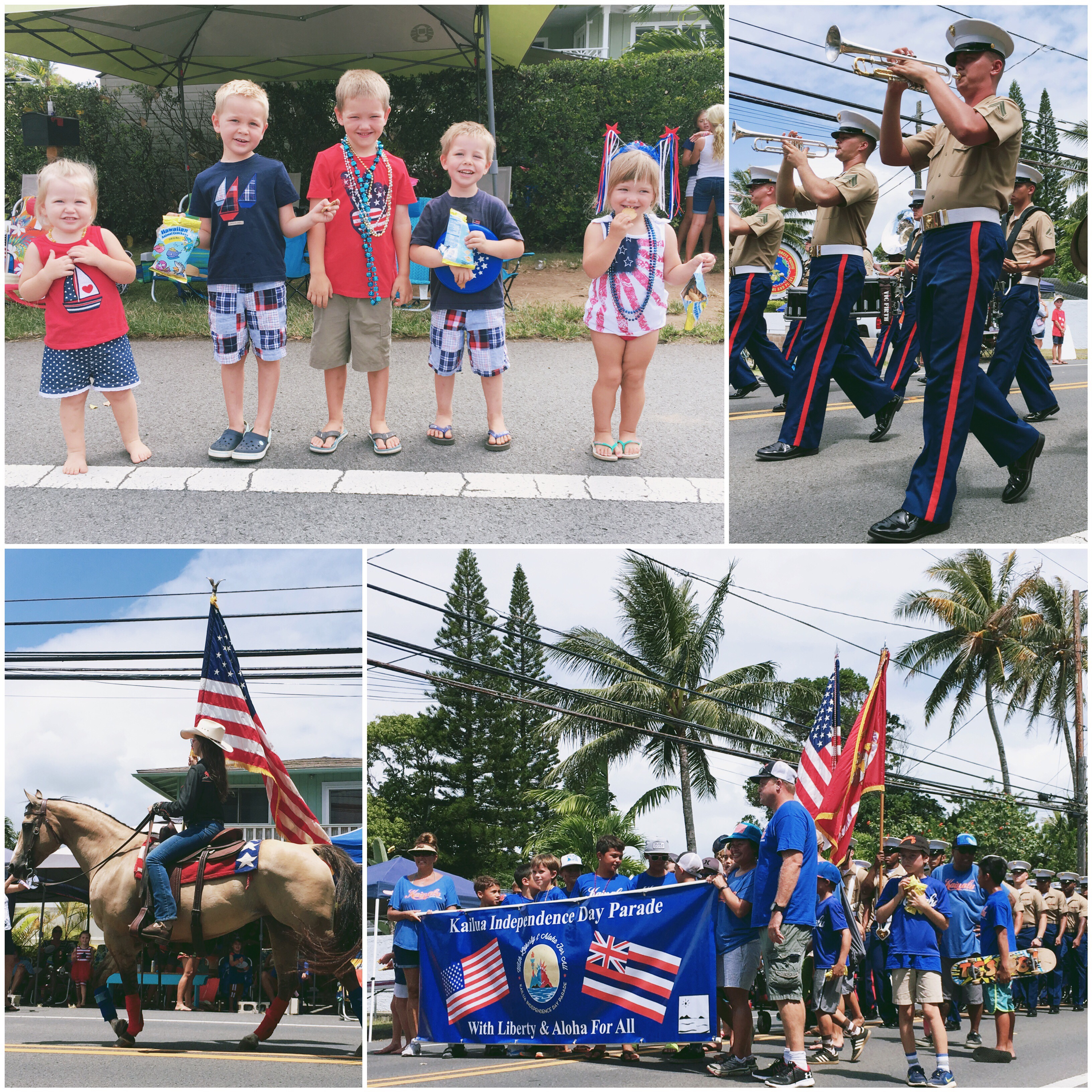 "Abraham Lincoln is still alive?!" Isaac was perplexed to see the tall man in the stovepipe hat marching in the Kailua Independence Day Parade this morning on Kainalu Street.
I LOVE PARADES. And Independence Day used to always be one of my very favorite holidays growing up: pool parties with all our church friends, or organizing July 4th events as a lifeguard at the neighborhood pool, ice cream sandwich cakes with strawberries and blueberries on top shaped like a flag, bug spray and FIREWORKS. Quintessential summer!
This year, we brought our portable grill a few streets over to our friends' house and grilled lunch while the town paraded by with…coffee? And tea, bottles of water, fans, flags, reusable shopping bags, and of course candy.
"This is the most full service parade I've ever been to!" Matt said.
"Isaac! There's more candy coming! Can't you feel it?" Finn said.
I loved the mix—bagpipes and militiamen, a Statue of Liberty draped in leis, canoes filled with tropical plants and America flags, the Royal Hawaiian Band and Marine band.
But our kids were the cutest of all, decked out in their patriotic shirts, blue Mardi Gras beads, red white and blue leis, and sparkly star headbands! Liberty and Aloha to All!