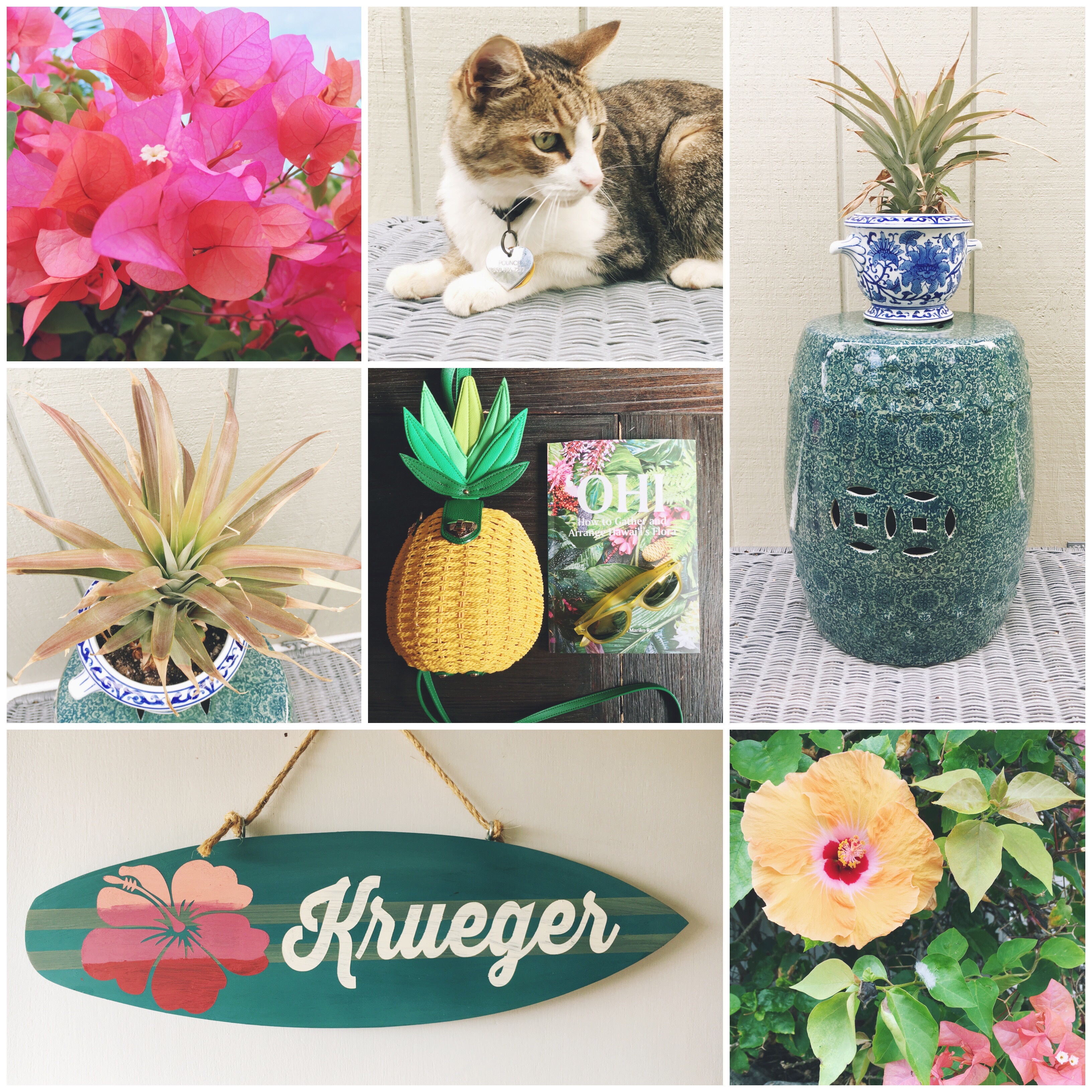 Eloise and I stopped into Island Bungalow on Hekili Street the other day and I picked up this book: 'OHI—How to Gather and Arrange Hawaii's Flora. It's written by some ladies who own a botanical cafe in Honolulu, so of course I had to head over there for a Low Tide Latte and lunch to check it out. The shop is cute, but the book is the real beauty. It has the names of plants I've seen around the neighborhood, and includes directions on how to sprout a coconut. That explains why none of the eight coconuts in my coconut garden hadn't sprouted yet—I wasn't watering them.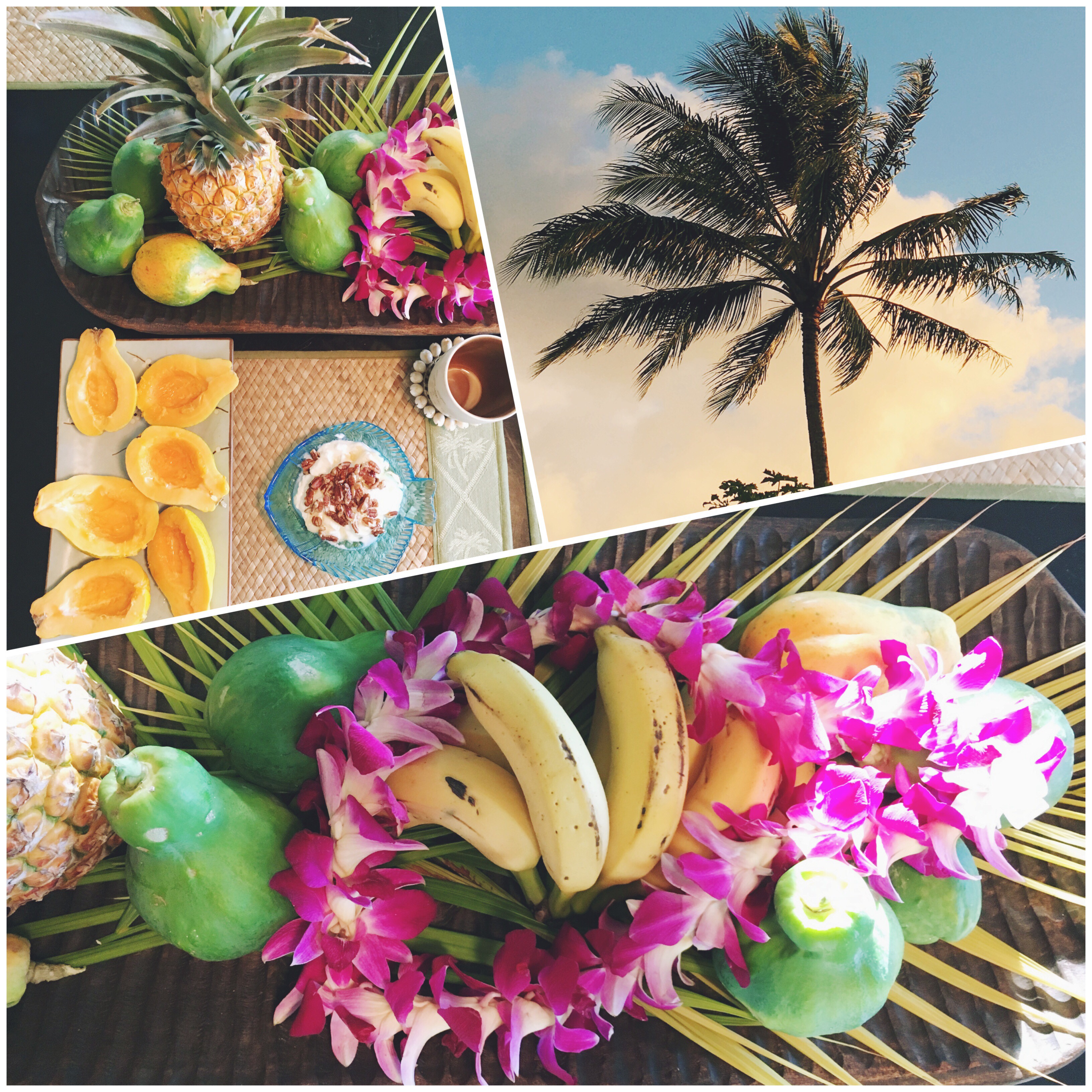 I LOVE Coconut Cottage (that is the name of my house). It really all came together in preparation for our first visitors, my parents! That's when I look around my space and see it as a first-time visitor would and run around doing all the things I'd meant to do and hadn't gotten to yet. Our house is small but feels so spacious. Our furniture seems larger and darker in the smaller space, so I painted the large coffee table chalk gray, and keep fresh greenery (and papayas…always papayas!) in the wooden banana leaf Chris bought years ago when he pulled into Manila. I brought some ti plants inside when we cut them down to build the deck in front, and soon they all sprouted roots! A few tropical touches and Hawaiian flora makes all our Japanese and nautical and seaside stuff comes together. Every one of these photos was taken in and around Coconut Cottage, or within a mile of it.
Now we can finally take a deep breath, enjoy the island, and wait for the coconuts to grow.