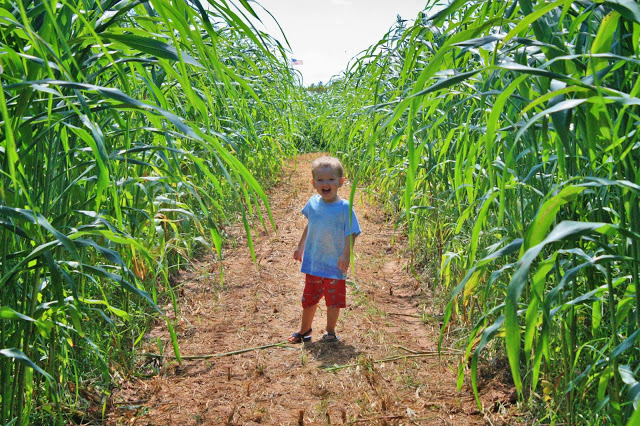 Little Boy Blue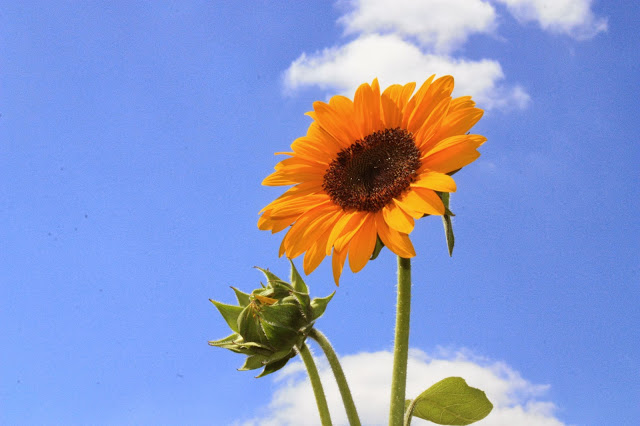 Come blow your horn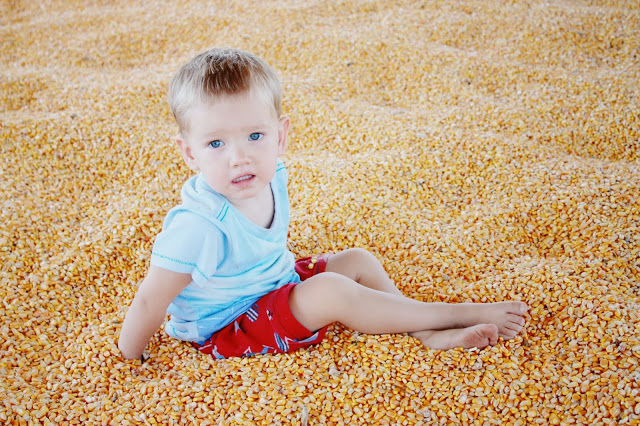 The sheep's in the meadow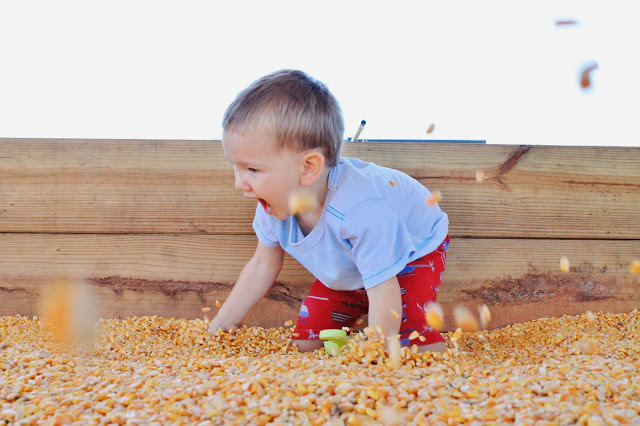 The cow's in the corn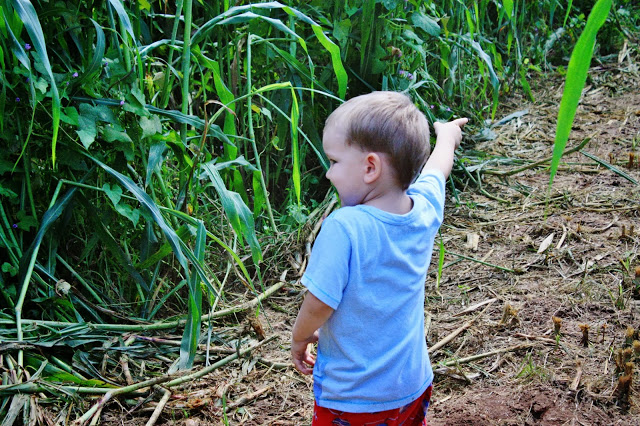 Where's that boy who looks after the sheep?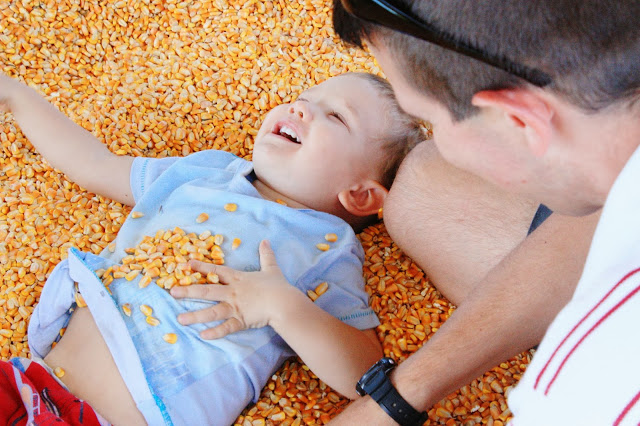 He's under the haystack, fast asleep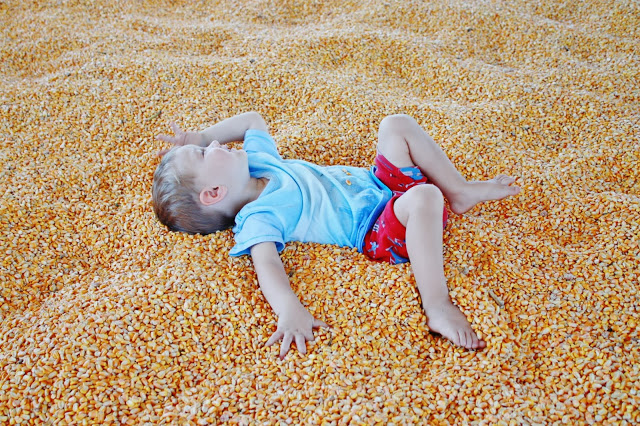 Will you wake him?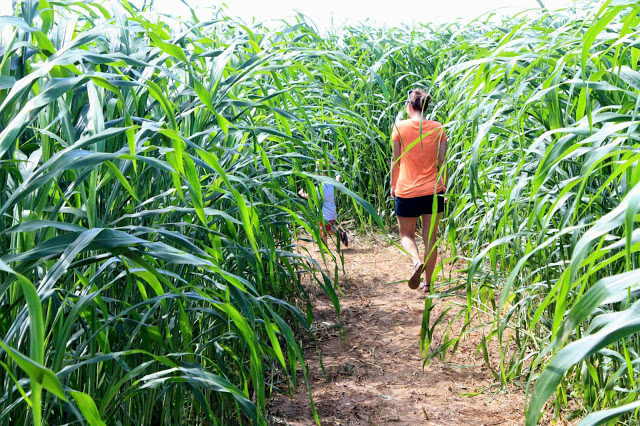 No, not I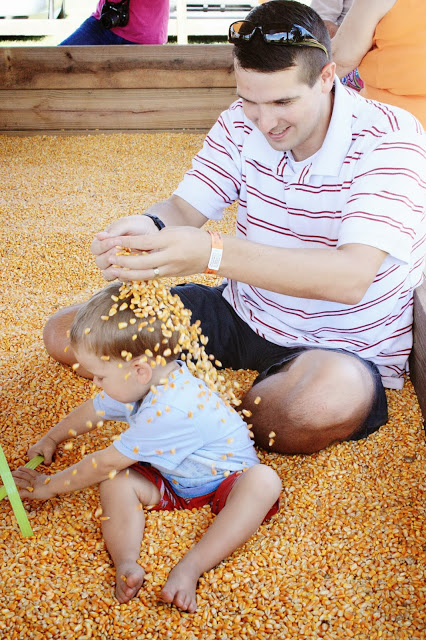 For if I do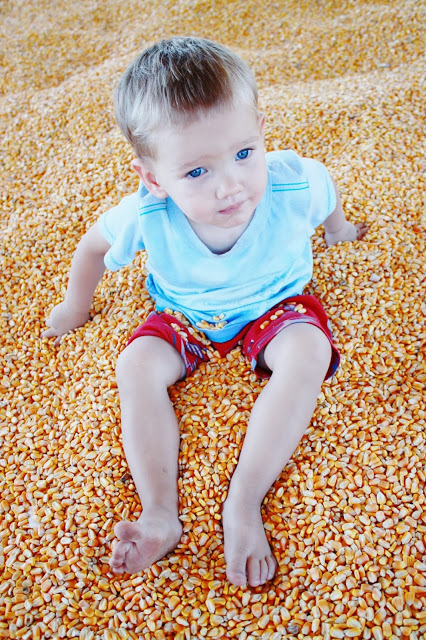 He will surely cry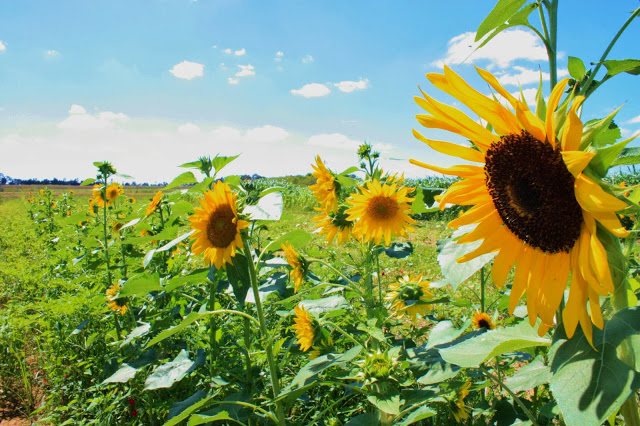 Sunflowers at Holland Farm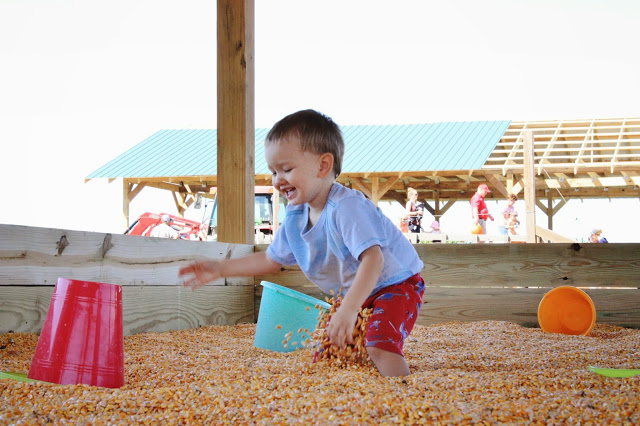 The corn box was a huge hit this weekend, clearly!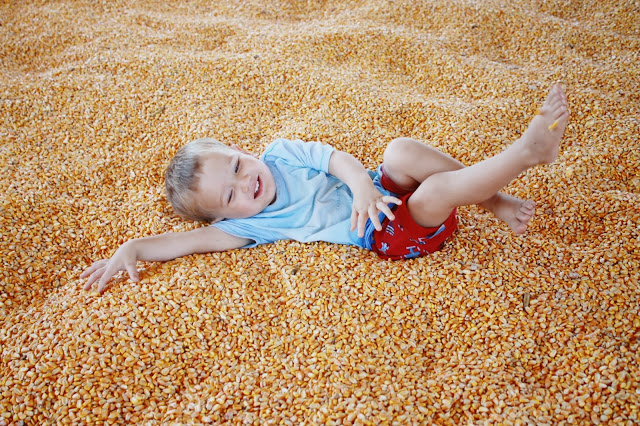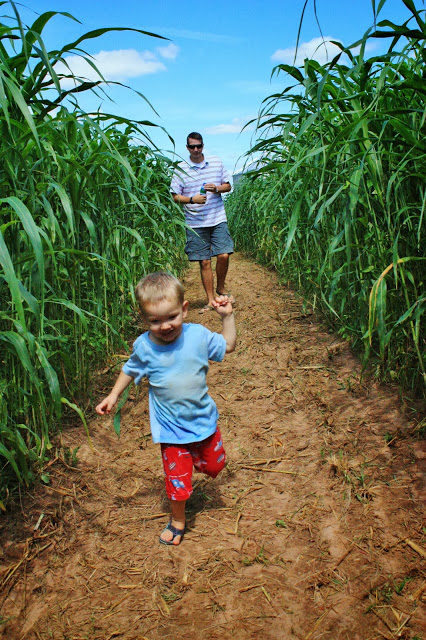 The idea was to just spend five minutes in the corn maze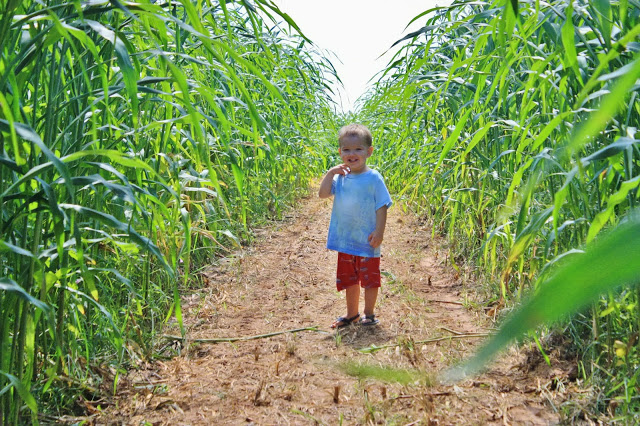 It was getting close to nap time. But Isaac apparently loves all things corn.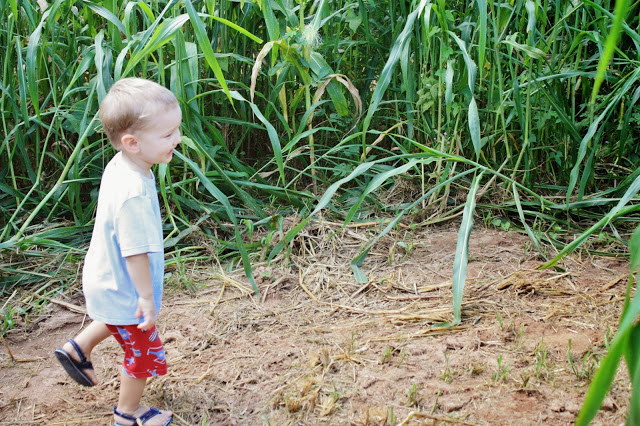 He ran boldly throughout the maze!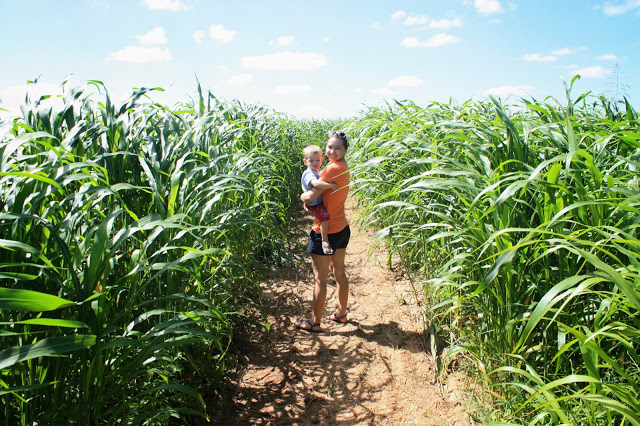 Well, for the first bit, anyway.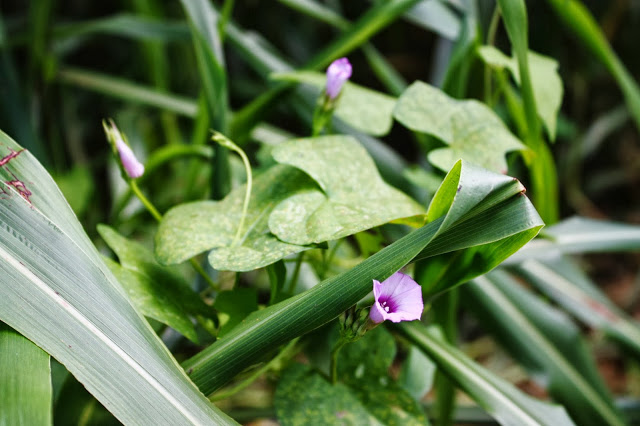 Once we got way in there, he got tired. I dislike the last half of any maze, when you're hot and ready to go home.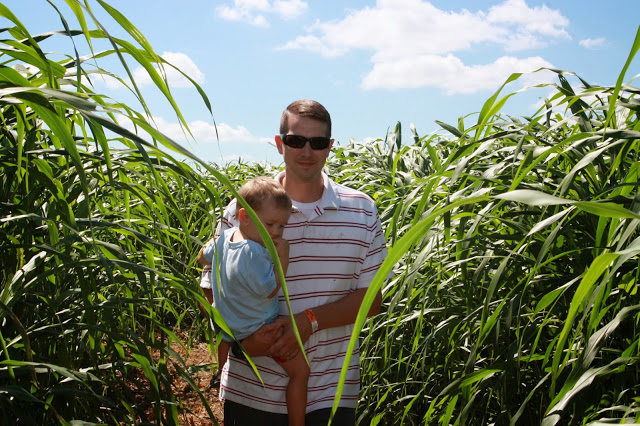 Dad saved the day! Thanks, Dad!