Holland Farm's pumpkin patch is open! Take a hay ride to the patch, pick your pumpkin, slide down a big slide, ride back, explore the corn field maze, ride a mini zip line, play in the corn box, push trucks around the sand box, or pay extra to ride a pony and eat a burger. Admission is $10 and includes a pumpkin. This farm is about 30 minutes north of Pace.
The drive was GORGEOUS! Cotton and peanut fields spread to the horizon. Hawks soared overhead.
At Holland Farms, butterflies and regular flies buzzed over the pumpkin patch, dragonflies flitted over the corn maze, and bees visited with the sunflowers.
We recommend it! I'm trying to figure out my new DSLR camera settings. That's one reason I took way too many pictures.
Isaac's favorite part was the corn box and the beginning of the corn maze. I guess he likes corn. Chris' favorite part was watching the guy stop the hayride to kill a 4-ft. rattlesnake while it goo-ed venom and rattled angrily. That was some unexpected excitement! My favorite part was enjoying fall and taking pictures of Isaac. Everyone's worst part was the last half of the corn maze.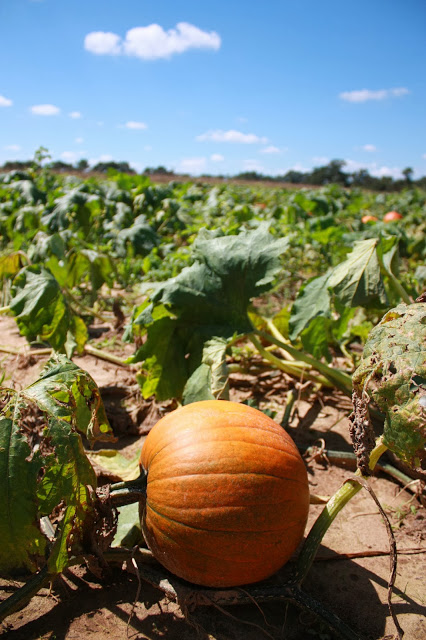 Little Pumpkin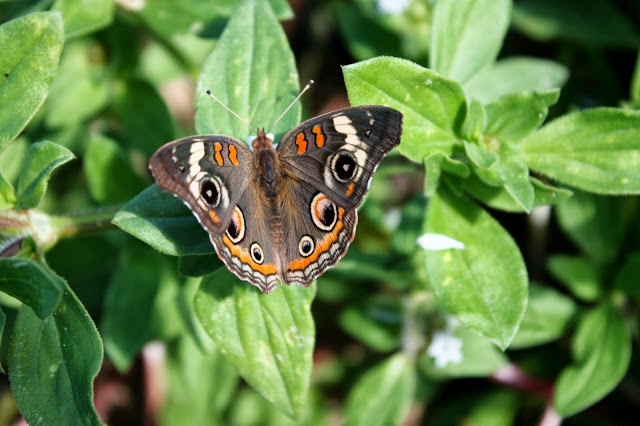 A little pumpkin color on this Common Buckeye butterfly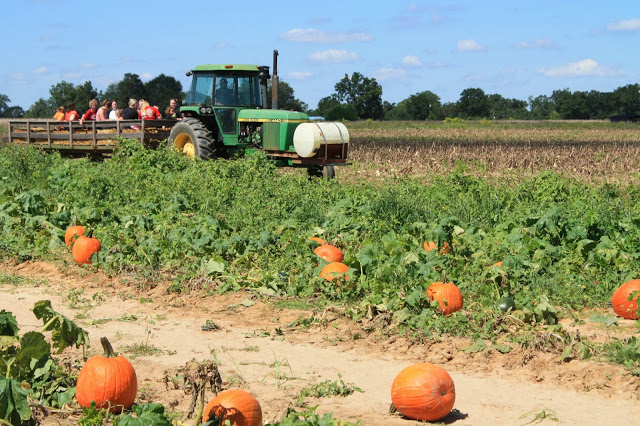 Little Pumpkins, Medium Pumpkins, Large Pumpkins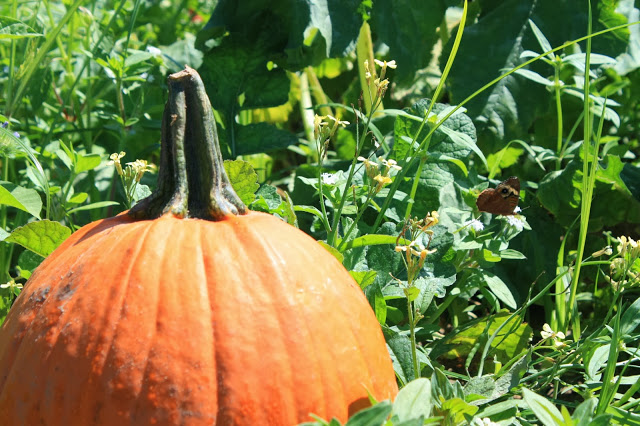 Pumpkin and Buckeye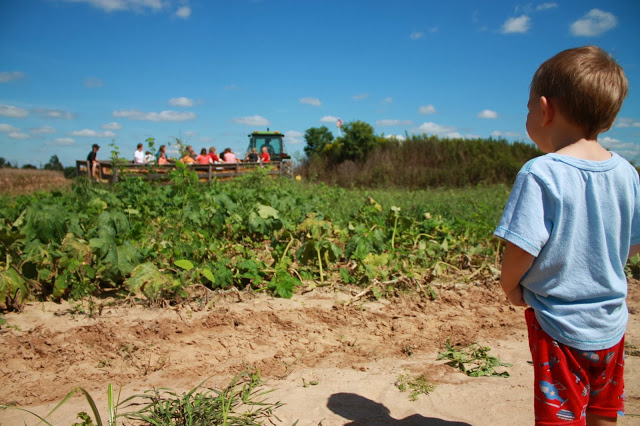 My little pumpkin loves tractors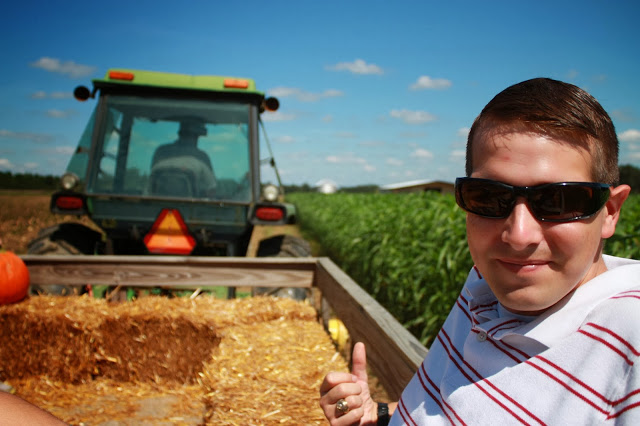 The big pumpkin liked the corn field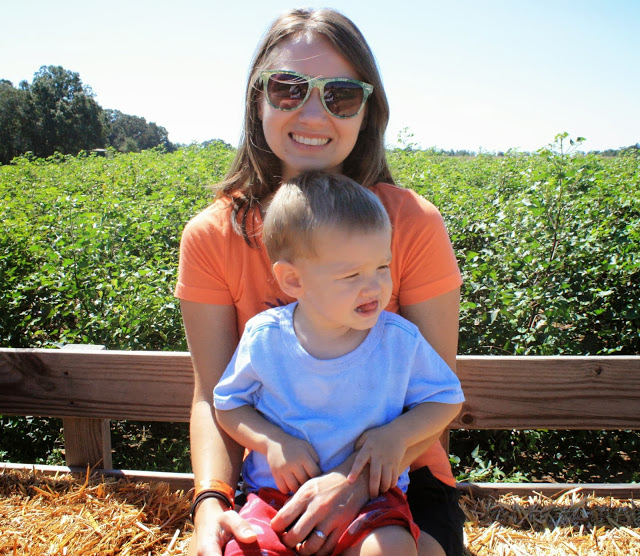 Medium pumpkin and little pumpkin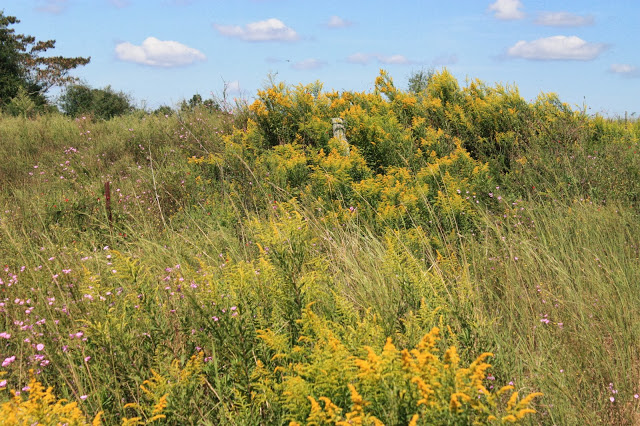 I'm tired of the word pumpkin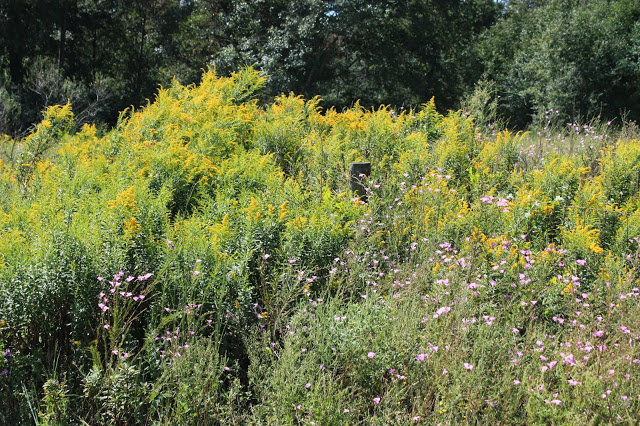 Wildflowers along the hayride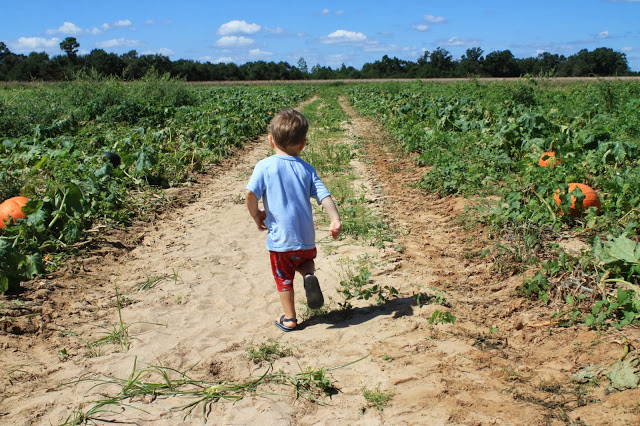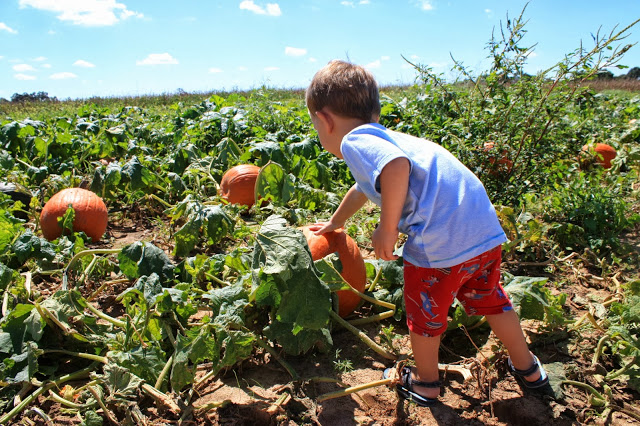 Found one!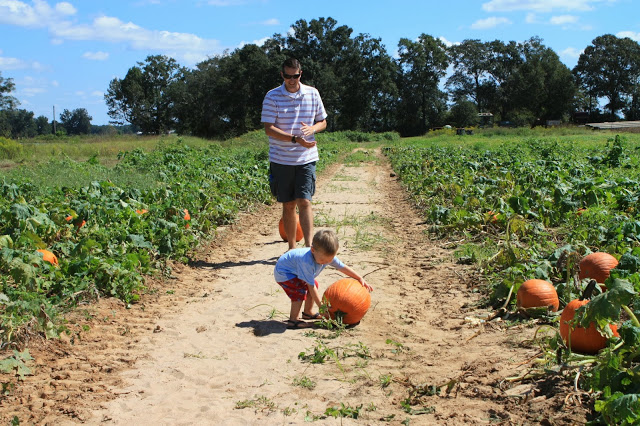 I got this for you, Dad!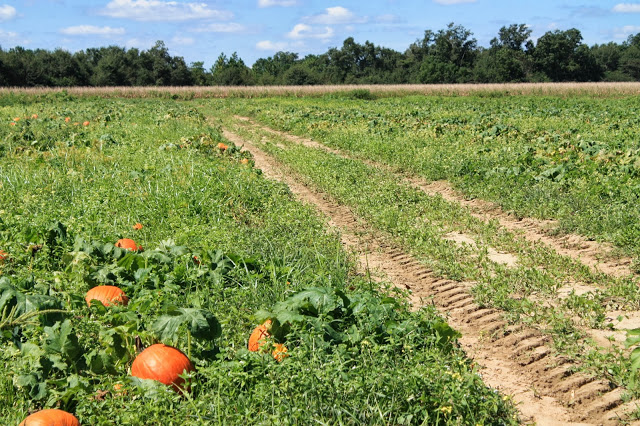 On the road to fall!