Jungle, stunning waterfalls, wild flowers, the mountains, the sea—hiking in Hawaii is high reward for relatively little effort. I did these short hikes with friends recently, and I even took Isaac back to do the shorter, more challenging one together while Eloise was at school and he was on Fall Break.
Future visitors, if you see something that catches your eye, please tell me so I can add it to your personalized itinerary!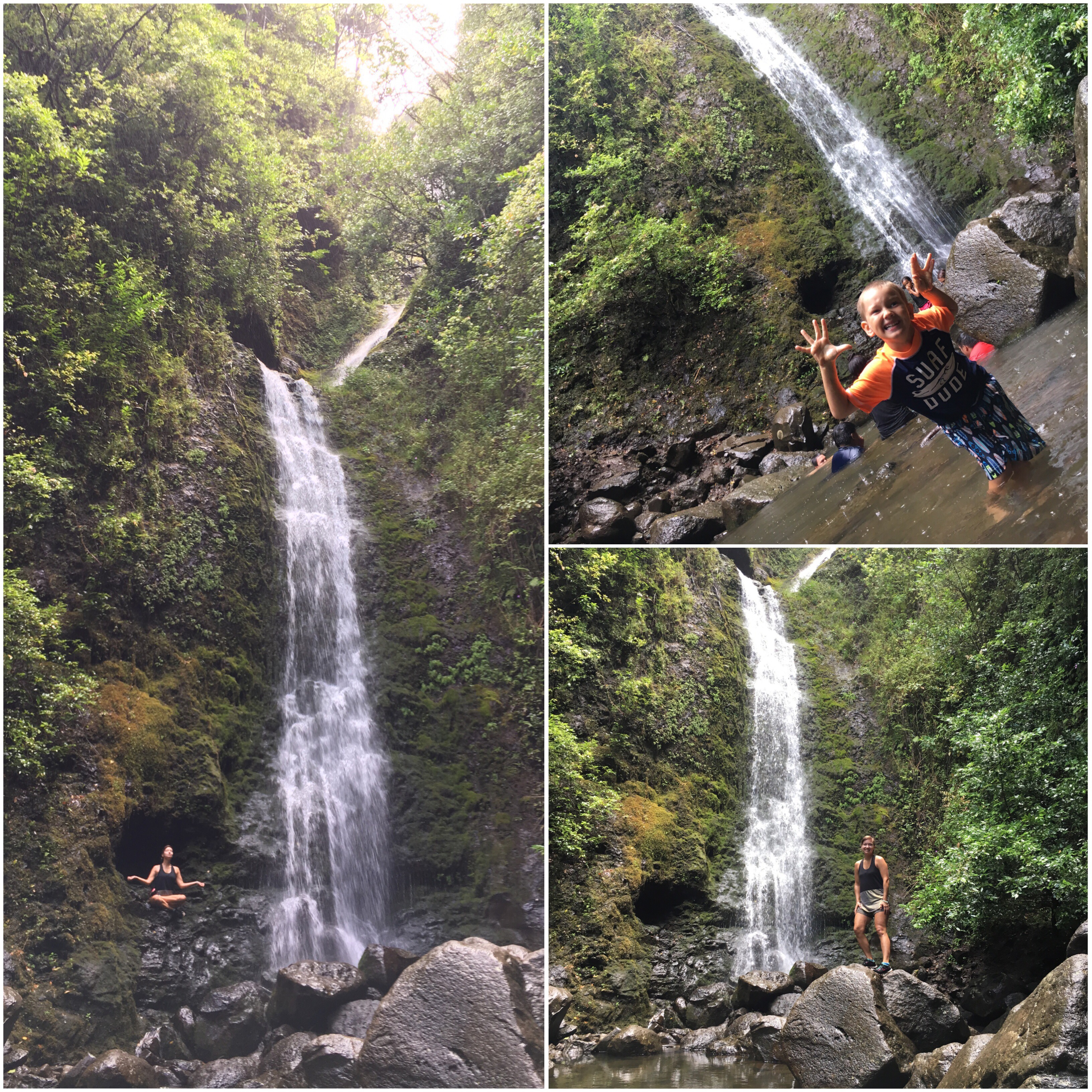 Lulumahu Falls Hike (2 miles round trip): it mistily rained both times I tromped up the mountain to Lulumahu Falls. It is up in the clouds just off the Pali Highway, so wear a hat to keep the rain out of your eyes. It's not too hot, because it's well-shaded and often raining. It is rather muddy. The pool at the bottom of the falls is rocky but good for swimming. I wouldn't, because it's cold. If you're going to get wet, climb up to the little cave next to the falls and meditate to the rushing roar of the waterfall. Isaac agreed the water was too cold to swim. This trail is somewhat confusing, but probably crowded enough that you can follow someone if you start to get lost. There's lots of scrambling over rocks and crossing back and forth across the river. Also, the ruins of someone's summer palace are close to this hike, although Isaac and I ran out of steam (and dry clothes) before we found the site. Don't forget you need a permit to hike in this whole area.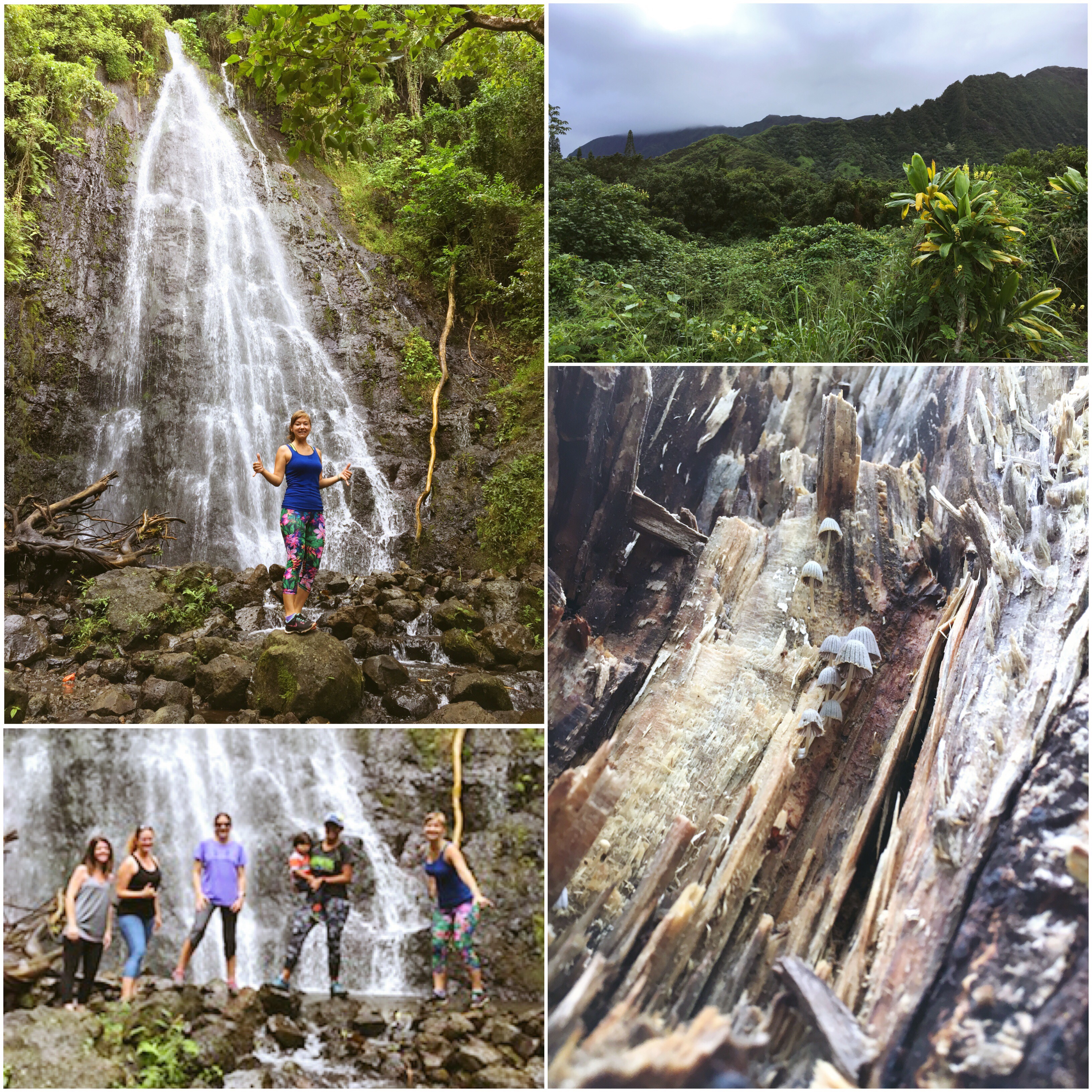 Hamama Falls Hike (3.3 miles round trip): This Kaneohe hike is a very good hike for a group. The broad path has gravel some of the way and it's less crowded and muddy (but it's still a bit muddy—you're hiking along a river in the jungle). Wild orchids pop up along the path, the trees give way to reveal calming vistas of the sea below and jagged mountains above. The waterfall is wide and tall–very rewarding. We had particularly excellent weather for our hike: cloudy and breezy with no rain, and the sun peeked out the last 15 minutes or so.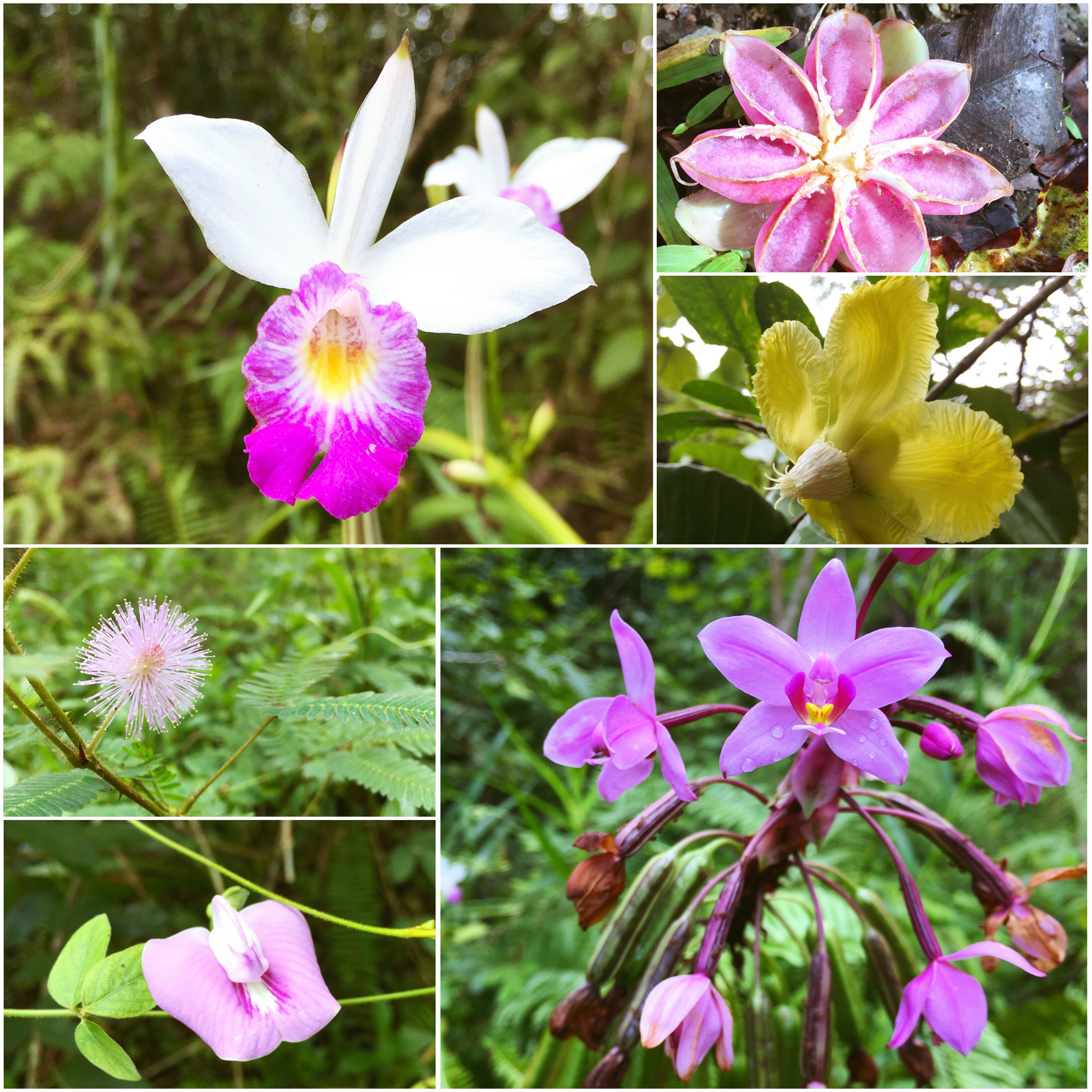 I can't think of any amusing anecdotes from hiking. We're hiking; be serious.