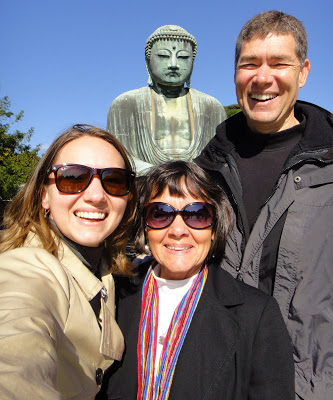 Not really! Here's a nice picture of the four of us. Hello, Daibutsu! The Big Buddha was our first stop in Kamakura—my favorite place in Japan!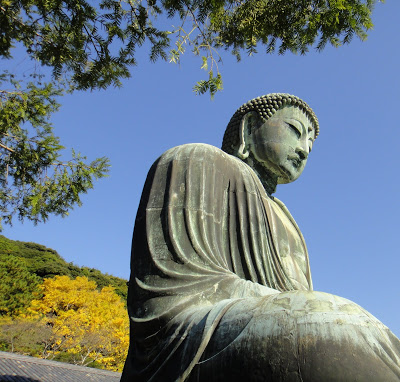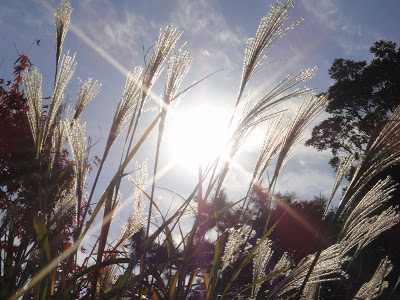 It was a perfect fall day—warm sunshine, a cool breeze, and everywhere we looked, the leisurely descent of red and yellow leaves. I had a grand hiking route all planned out…but then we found some more fun things to do. But that's another post.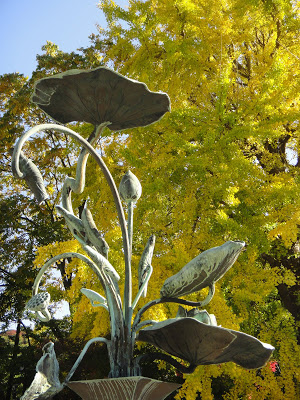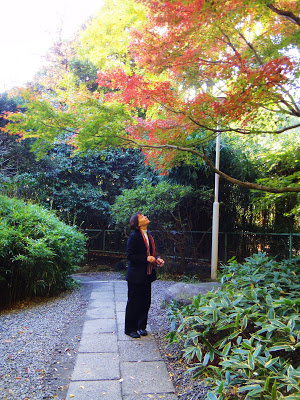 Here we admired the changing
momiji
(Japanese maples), yellow ginkgo and enormous woven Buddha shoes. Lots of Japanese kids were there on excursions. At the same time, we saw these three groups posing for pictures: a dozen kids in yellow field trip hats, a bunch of Germans—one of them outfitted in
lederhosen
, complete with cap and feather!!—and an African-American dude looking fly and posing alone in a white track suit and dark shades. The Big Buddha is popular!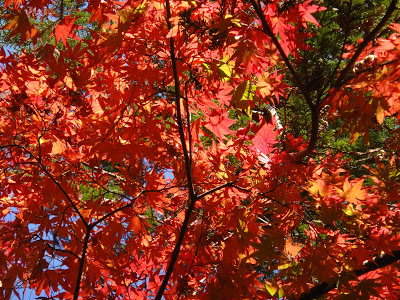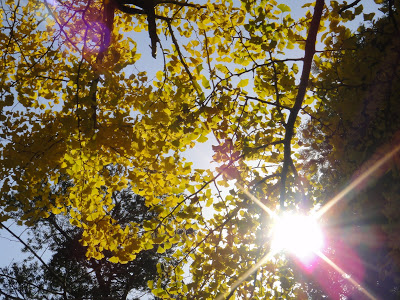 We did not actually find anything for Mama to hang from. Sorry. Stay tuned.