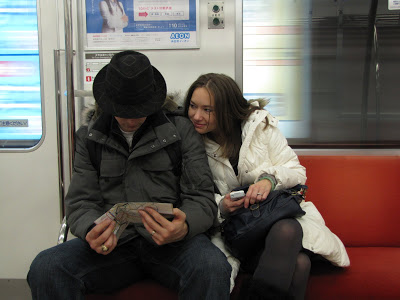 Some railway association in Japan surveyed more than 4,000 people about their biggest annoyances mid-commute. My mom always says I'm easily annoyed, but it looks like I'm finally in the right place!
Japanese Commuters' Top 10 Annoyances:
1. Noisy conversation, horsing around
2. Music from headphones
3. The way passengers sit
4. Cellphone ringtones and talking on phones
5. Pushing, shoving when getting on and off trains
6. Applying make-up
7. Littering
8. Sitting on the floor of the train
9. Riding the train drunk
10. Riding a crowded train with a child in a stroller
So here's hope for the easily annoyed: we too can be annoyed all the time and still be as polite as the Japanese!