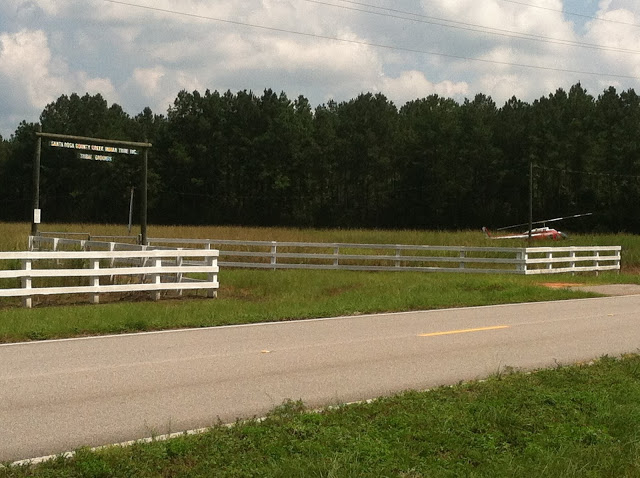 Helicopters aren't supposed to be there.
"Mayday! Mayday! Mayday!" Chris called over the radio as the simulated emergency procedure he was practicing with his students turned into an actual emergency.
The maneuver is called an auto-rotation. It's extremely important to master, because if a helicopter's engine flames out, you can't exactly pull over on the side of the road. So you auto-rotate the aircraft, angling the rotor blades to generate enough lift at the last minute to land quickly, as opposed to crash landing like a brick.
Back to Chris. He and his student had successfully gone through several auto-rotations, but this time, when Chris took controls and ended the simulation, the engine did not respond. The simulation was now a life-and-death emergency.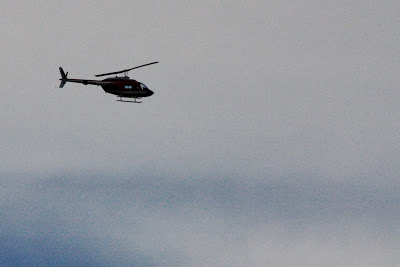 (This training flight is not crashing)
"Mayday! Mayday! Mayday! This is Lucky123 going down into Texas Field with an engine failure." Chris radioed to other pilots in the area.
"Copy, sir, can I get your location?" said someone in the control tower.
"Shut up, he's busy!" radioed another pilot.
Chris wondered if he had enough altitude and airspeed to make it to the clearing. Would he crash into the trees surrounding the field? Would the engine come back online during their descent? This was his student's fourth helicopter training flight—why did this have to happen to them?
Chris angled the rotor blades to full down position and maneuvered the aircraft in relation to the trees just like the simulation. He instructed his student to squawk 'emergency' over their transponder, and kept his rotors spinning as fast as he could until the last minute. He pulled up on the collective, arresting their rate of descent and cushioning their landing. Within feet of the ground, the engine slowly spun to life, possibly saving them from a crash. All this happened in about 30 seconds.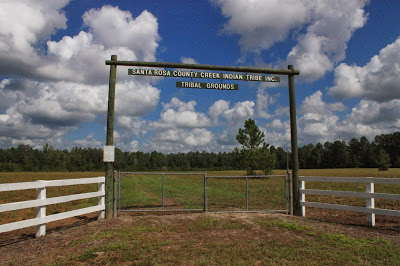 I investigated the scene a few weeks later
They landed on a dry patch of earth in Creek Indian tribal grounds. Everything around them was soggy, too soggy to support the truck that arrived two hours later to take them and the helicopter back to base. If they'd landed anywhere else, the helicopter probably would have rolled. If our area hadn't just had an entire week of sunshine—the longest stretch without rain all summer—the dry ground they landed on would have been soggy enough to roll the helicopter too. If the engine had failed to 'spool up' during the simulated auto-rotation before this one, Chris thinks they might have clipped the trees coming down. When Chris was in flight school, a training helicopter crashed into some trees during a similar maneuver, killing the student and badly injuring the rest of the people onboard.
Our squadron's skipper sent an email to the training wing that said in part, "
Today we had a close call due to another Slow Engine spool up during a power off waveoff at Texas Field. Lt Krueger was the IP and because he did everything right on setup and his superb airmanship, this event is nothing more than a HAZREP.
This Wing has some AWESOME IPs!
"
"What did you say when Chris told you what happened?" asked one of Chris' coworkers at a baby birthday party a few days later.
"I asked if he wanted a beer," I said.
"What did you do?"
"I had a beer with him!"
So that was our helicopter thrill for September. It wasn't our first (or second…or third…), and it probably won't be the last!