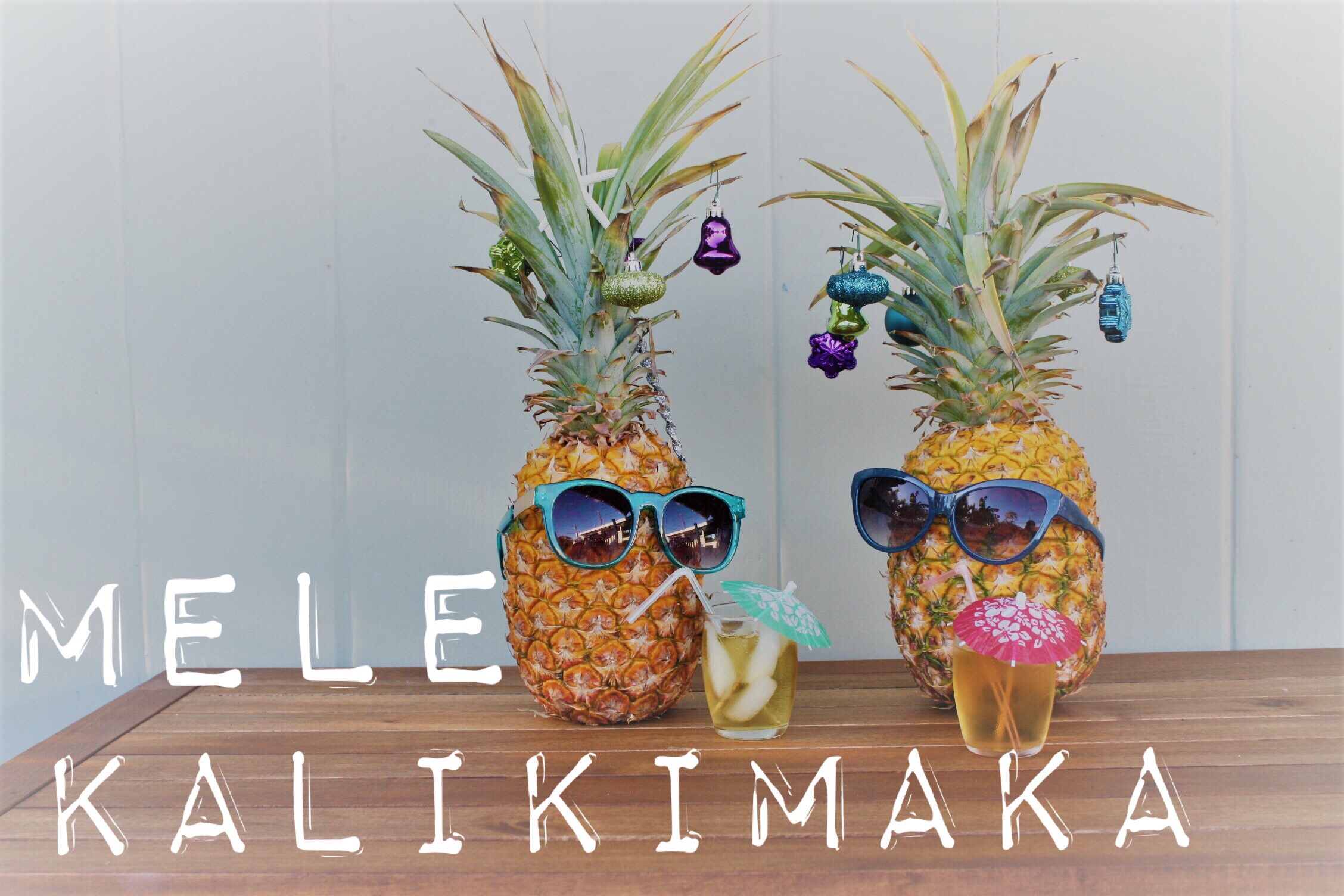 Mele Kalikimaka is the thing to say on a bright, Hawaiian Christmas day! That's the island greeting that we send to you from the land where palm trees sway. Here we know that Christmas will be green and bright, the sun to shine by day and all the stars at night. Mele Kalikimaka is Hawaii's way to say Merry Christmas to you!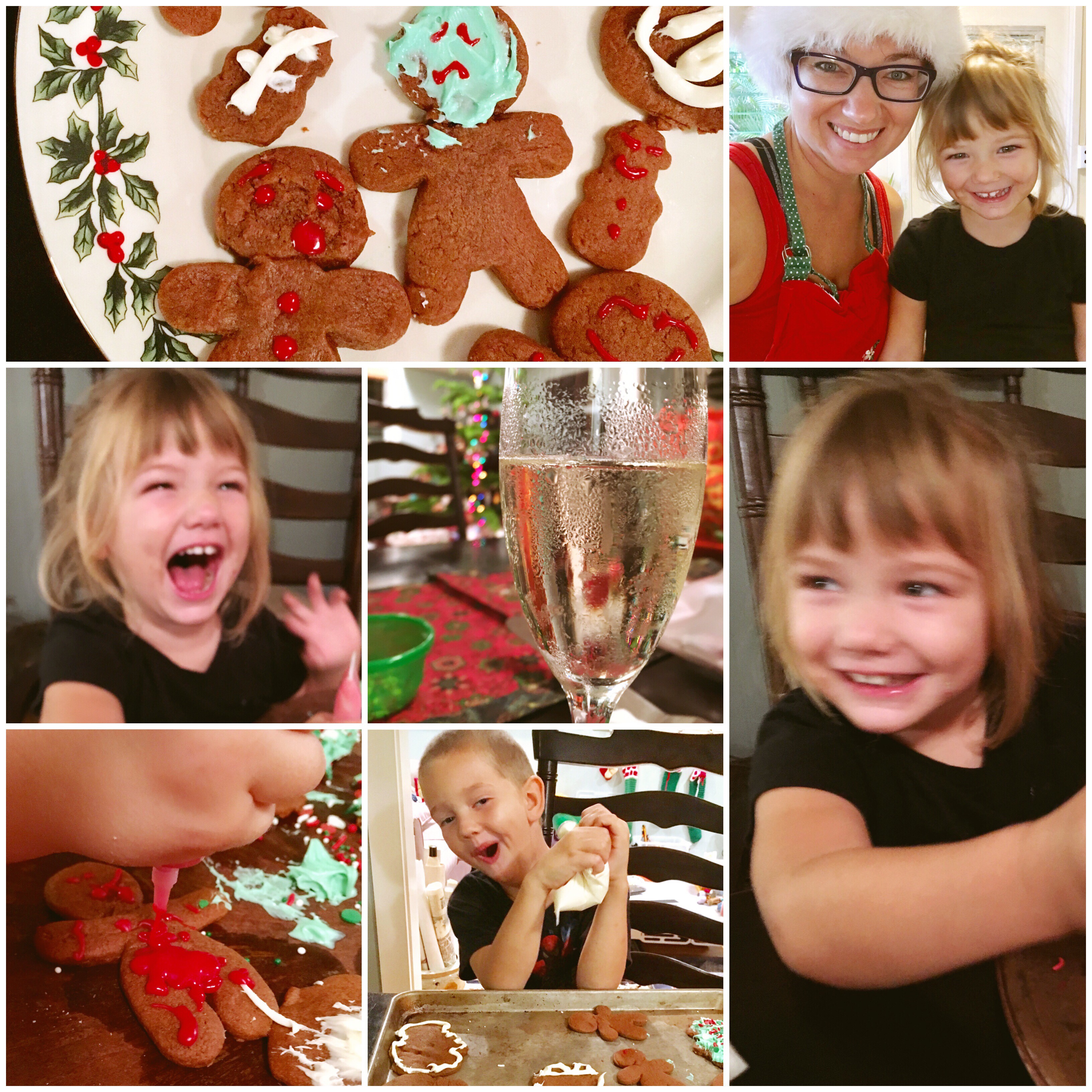 Here on an island in the sea all was calm and bright Christmas Day. "This Christmas is up there," I said to Chris as we drove to have Christmas dinner with friends. We weren't in transit and no one was deployed. No one in our house was ill or an infant. So compared to our usual Christmas chaos, even this brief space between deployments felt peaceful.
The kids woke up late, nearly 7:20am! We all opened stockings in the kids' room (with the usual toothbrushes, toothpaste, cheetos, goldfish, chocolate kisses, stuffed animals, bandaids), and then it was time to see the tree! Isaac got his letter to Santa in the mail in time and was ecstatic to receive his Hot Wheels Ultimate Garage. Eloise loved everything: the princess dress and bow and arrow Chris picked out to be from Santa, her Shimmer and Shine doll, her doll suitcase, her legos. They opened their presents from Chris and me and each other while munching apple slices and nuts.
"Mom, this is for you," Isaac handed me a little box. A silver locked with a pink heart and "mom" inscription melted my heart. Weeks ago I'd given him some money for the school's Penguin Patch shop and he'd come home all sparkly-eyed to tell me, "I got you something really pretty, but don't look until Christmas. I think you're really going to like it!" My sweet boy. He got Chris an eagle key chain and a pink guitar for Eloise. He wanted us to open them before he opened anything.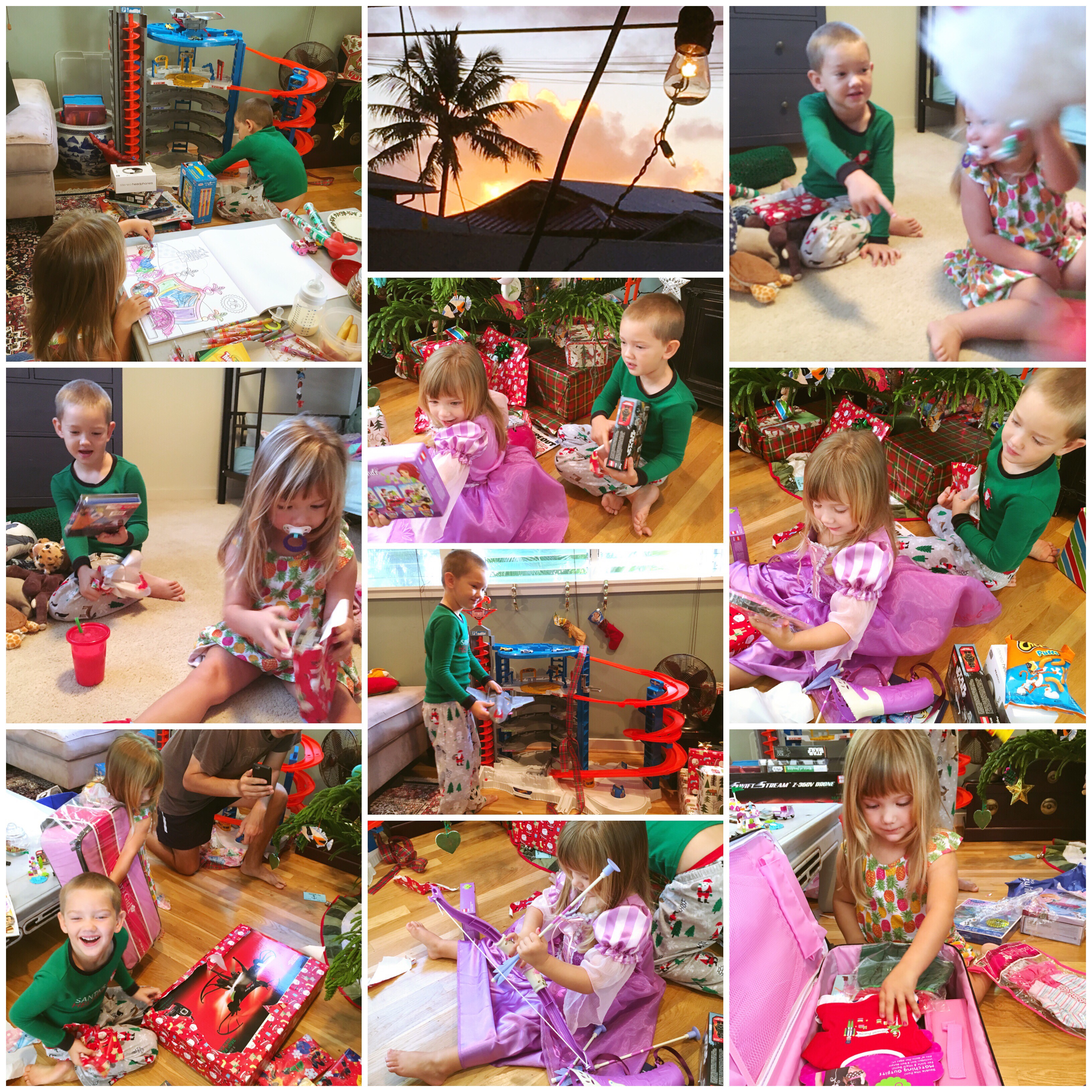 The kids admired their toys, then we facetimed with my parents. I was so excited to open my opal Hawaiian Island necklace from them!! I had thought about buying it for myself, but had guilt, so getting it from them was a total delight. Then we facetimed with Chris' family for a final round of gift-opening. It felt really well spaced instead of overwhelming or chaotic, like Christmas morning can feel sometimes.
Chris got me a Roomba, which is like our new favorite pet to watch (sorry Pounce). This thing is a game changer. Even Pounce got some kitty treats in his tiny stocking and seems almost totally better from a very gross wound I've been tending since we got home from the Big Island.
I think the best part of Christmas morning was that the kids were thankful and happy and excited, and completely thrilled with their toys. I wasn't really expecting that after their birthdays, which I was really excited about and which Isaac seemed disappointed by. Words I thankfully did NOT hear Christmas morning: "Are there any more presents?" "But where's my [fill in the blank]?" "I didn't get the [whatever]!"
So it seemed to me like Christmas morning was all I had hoped and nothing I had feared.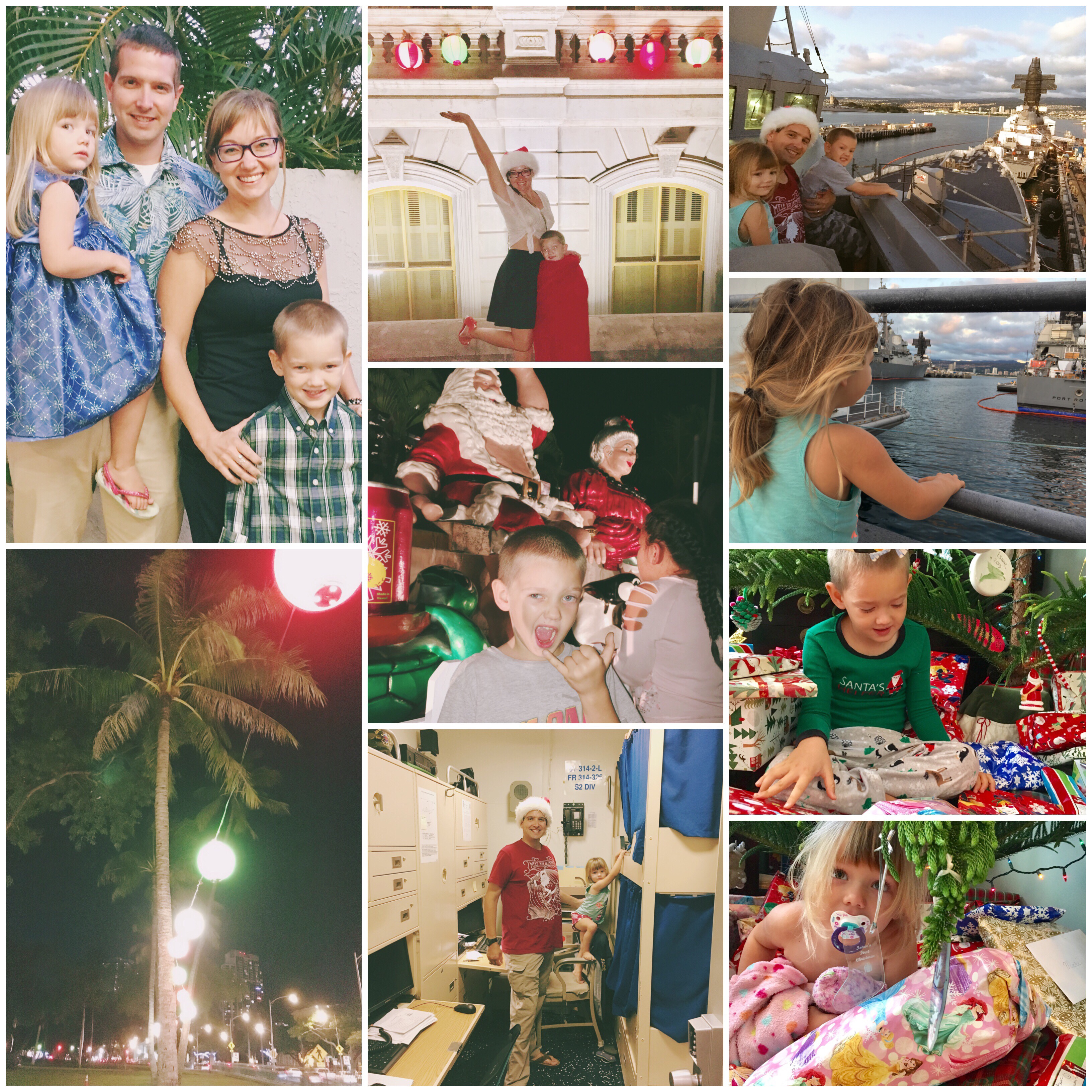 Even the days leading up to Christmas had been peaceful. Once we got back from the volcano, I resolved to do as little as possible the rest of the year, and to just clean the house and possibly catch up on blogging (the impossible task). The weather has cooperated by being cool and often rainy and cozy. We've read every since Christmas book we have, including kid versions of a Christmas Carol (my favorite), the Snow Queen, the Nutcracker, and the Bible in many versions. "Read some more! More!" the kids asked when listening to Luke's account of Jesus' birth. So we read more.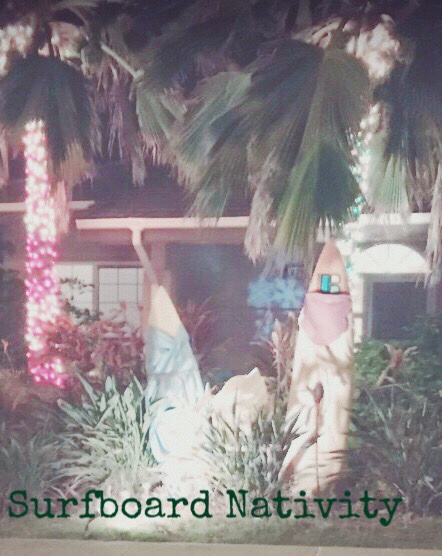 We vivisted Chris' ship in Pearl Harbor all lit up with Christmas lights. We wandered through Honolulu City Lights and the ethereal lanterns at Iolani Palace. We ate candy canes, sat with friends at our church's Christmas Eve service. We watched the non-scary parts of a Muppet Christmas Carol, and a Christmas Story, and Love Actually. I did my annual reading of a book of 14 favorite Christmas short stories that I got in sixth or seventh grade. I talked to my mom about how we were sad we couldn't be all together, and realized how often we've been fortunate enough to spend Christmas together the past few years.
I listened to one of my mom's favorite Christmas albums (Fernando Ortega) and for the first time it seemed lovely and a little melancholy, instead of like a vast pit of despair opening up to swallow me. In past years I couldn't bear to listen to it. So I guess I'm over the postpartum depression finally? That's nice.
Christmas felt like a gentle wave rolling into shore this year—a clear, sparkling rush that glimmers along the shoreline and fills the air with the smell of the sea.
Christ is born, and we rejoice again. Thousands of years before he was laid in a manger, and thousands of years after, we add our voices to the multitude that praises his name!
"The LORD reigns, let the earth rejoice;
let the many islands be glad!" (Psalm 97:1)
We are rejoicing with gladness from the islands! Merry Christmas, and Mele Kalikimaka!