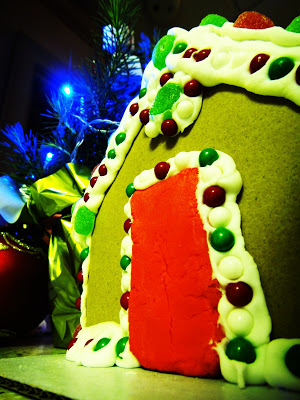 Daddy: WHAT, NO FOTO OF THE GINGERBREAD HOUSE? FINISH THE POST BY POSTING A FOTO OF THE GB HOUSE!!!!!!!!!!!!!!!!!!!! SHEESH, AND MAKE IT AN ARTY FOTO TOO.
Passport Diaries Response Team: Um, there WAS a foto of the gingerbread house!! Toward the bottom! It's not very artsy. Maybe I'll redo it.
Mum: Uh, Kent. Check again, dude. It was there (should I be worried, kids?).
Daddy: You are correct. I did not see the two fotos that are together there, the GBHouse and you and Mr. Isaac. Foto good enough, no need to reshoot.
PDRT: NOPE. Artsy foto just for you!
Daddy: That is a very good foto. Maybe you should put that in ur blog.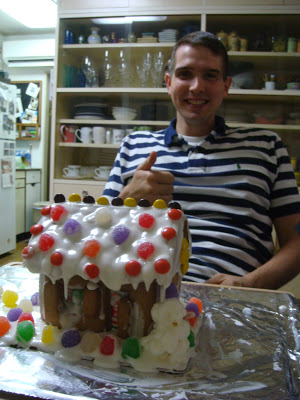 Our 2009 gingerbread house substantiates Chris' claim that this year's is our best ever.