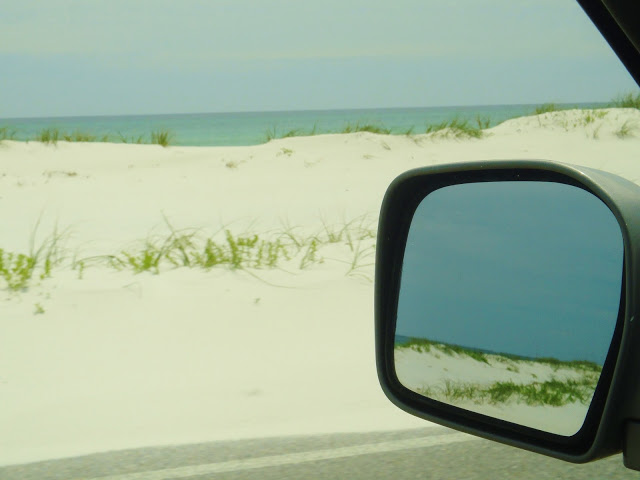 Looking back…get it?…at Mothers Day 2013 — Pensacola Beach!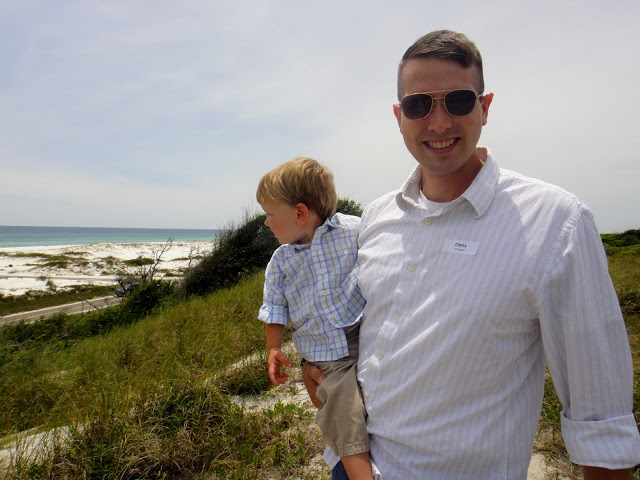 Look at my handsome men! Atop Battery Langdon in the national park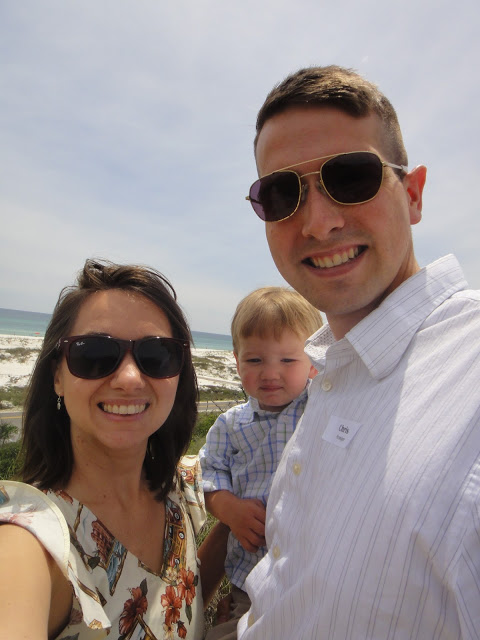 Happy Mothers Day!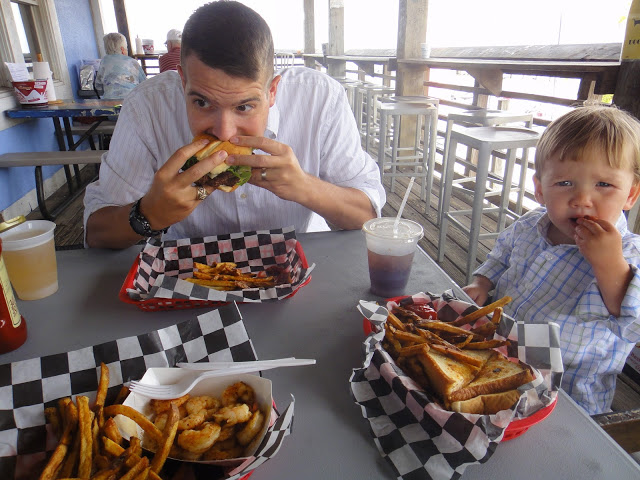 Surf Burger is our favorite spot. We usually sit right here by the Santa Rosa Sound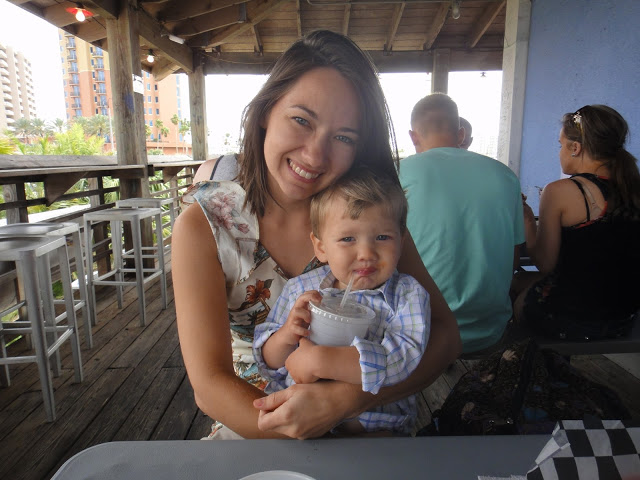 Captain Goodbaby loves root beer. We had beer beer.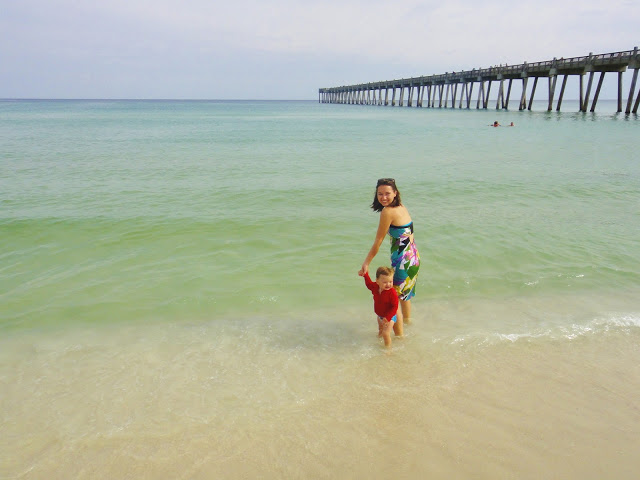 Mama braves the chilly water for baby's sake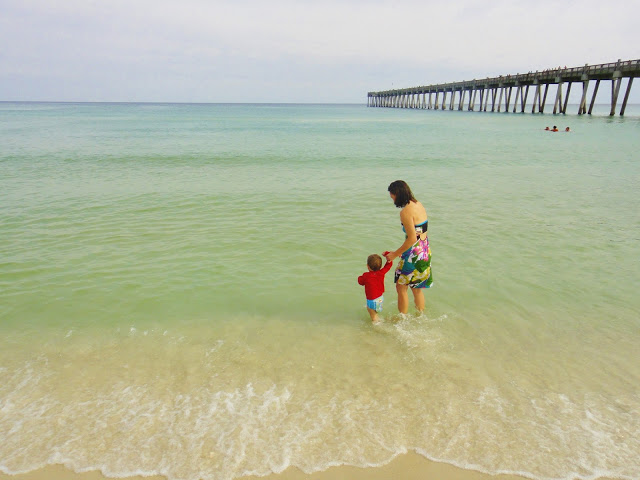 Certified WATER BABY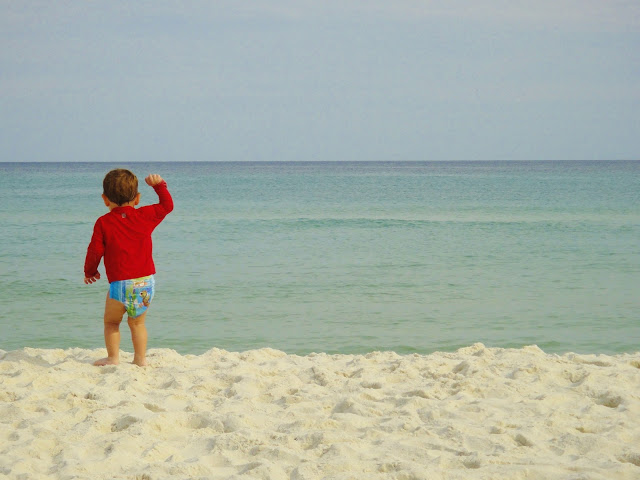 Knocked over by waves? No problem. Going back for more.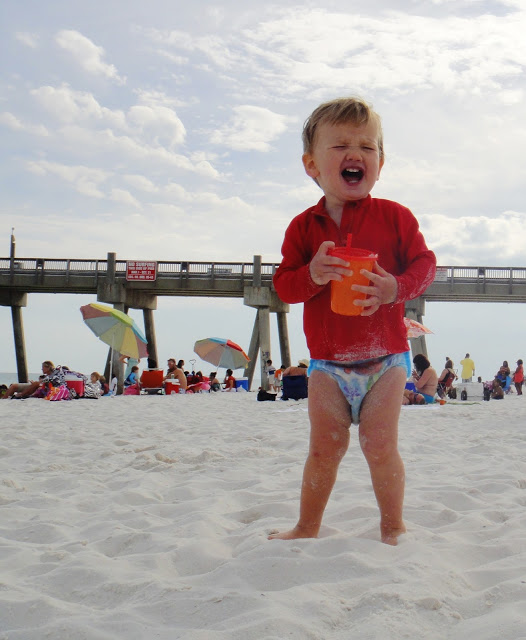 I am baby, hear me ROAR!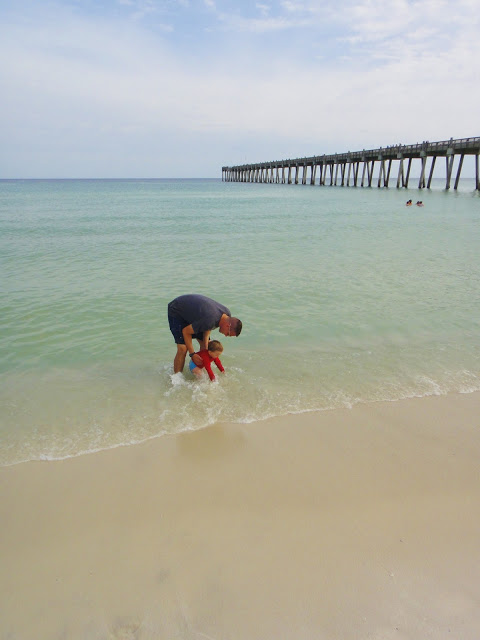 I think we'll be here a lot this summer.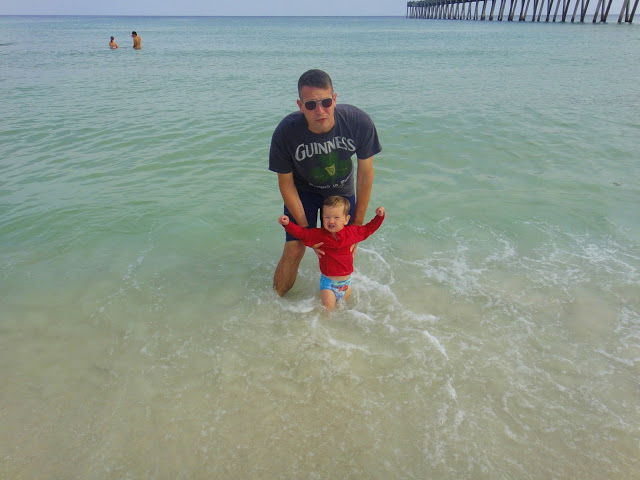 "It's freezing!" is what Chris is saying here. He said it a lot. Then he said, "I'm having a miserable time."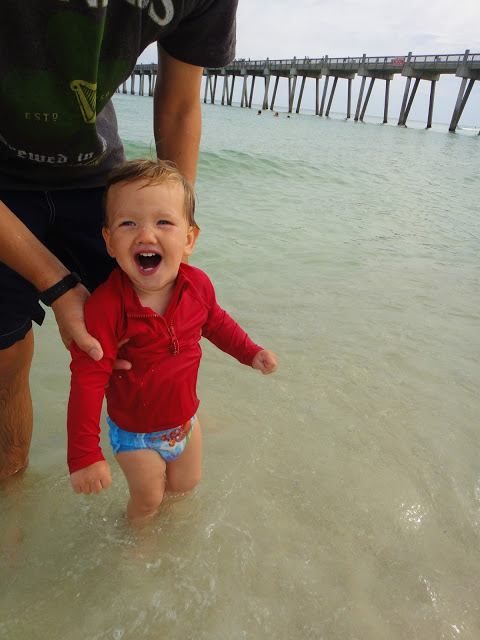 Captain Goodbaby had an AWESOME time!
"I'm having a miserable time" was repeated a lot the rest of the day, in fun, of course. ha ha