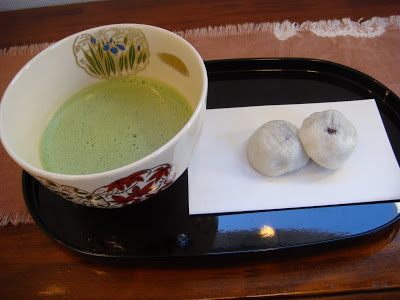 The bitterness of matcha tea—the kind used in traditional Japanese tea ceremonies—is balanced by Japanese sweets. I contemplated this while sipping some in the Hakone Detached Palace, the one-time summer residence of the Imperial Family. Chris was off jogging down some of the garden paths along the shoreline trying to get a cool picture but I am a girl and was like, "Must…see…palace."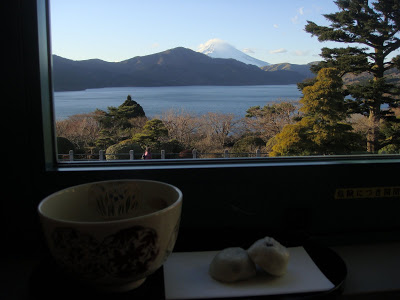 Palace and tea? Well…ok then. A smiling woman gestured me to a seat directly facing a window framing the snow-capped Mt. Fuji. Hawks floated above the treeline, suspended over the lake. Pirate ships sailed across the flat waters of Lake Ashi, shimmering in the late-afternoon sun. At 3:25pm we had less than an hour until sunset.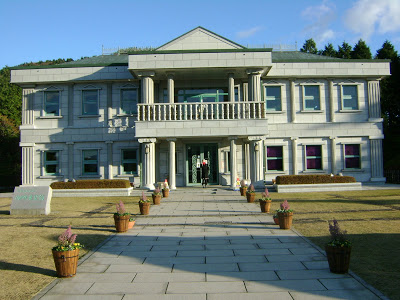 An actual fire sparked in the fireplace—rare in fire-unfriendly Japan—so it was a perfect retreat on this most beautiful of days.