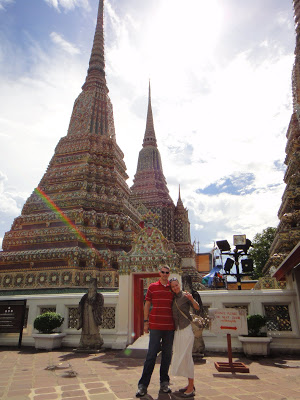 As per the song lyrics quoted in the title, I guess I should have included photos of the Chao Phraya River. Maybe next time!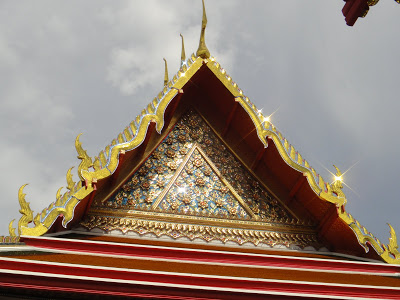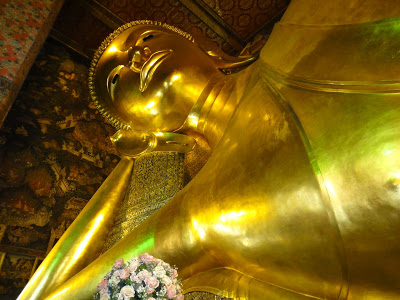 Bangkok, Oriental setting
And the city don't know that the city is getting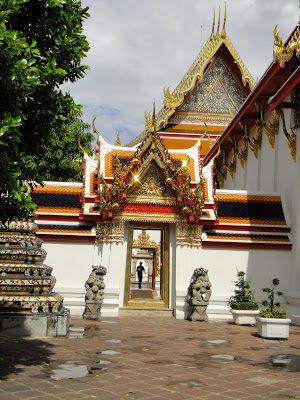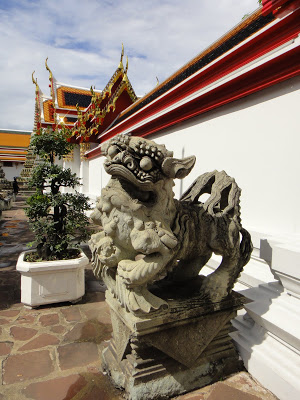 One night in Bangkok and the world's your oyster
The bars are temples but the pearls ain't free
You'll find a god in every golden cloister
And if you're lucky than the god's a she
I can feel an angel sliding up to me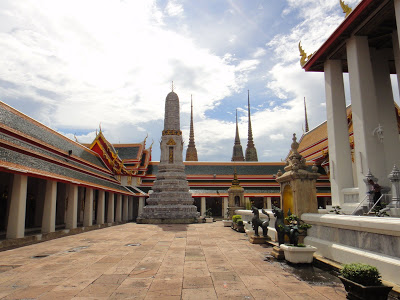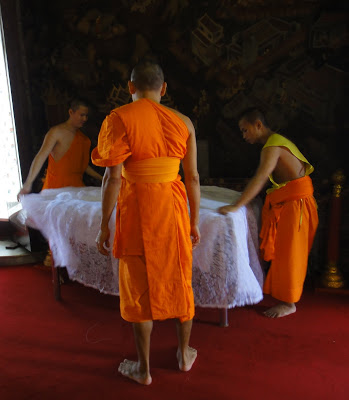 One night in Bangkok makes a hard man humble
Not much between despair and ecstasy
One night in Bangkok and the tough guys tumble
Can't be too careful with your company
I can feel the devil walking next to me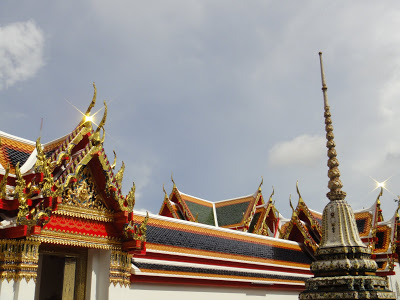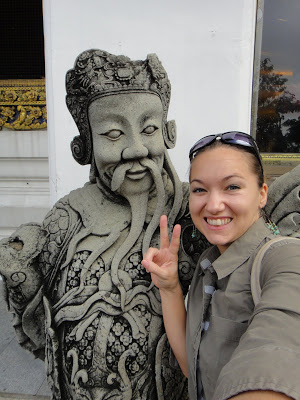 Siam's gonna be the witness
To the ultimate test of cerebral fitness
This grips me more than would a
Muddy old river or reclining Buddha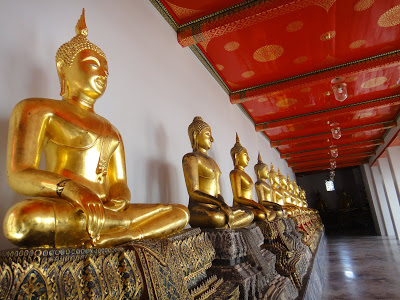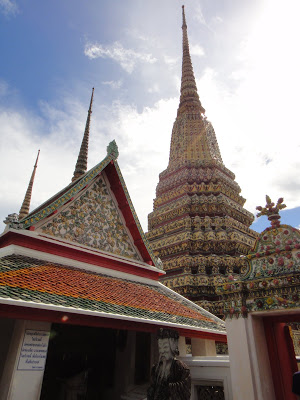 Obviously Chris and I were rather interested in Wat Pho, or the Temple of the Reclining. It's official name is Wat Phra Cettuphon Wimon Mangkhalaram Ratchaworamahawihan. Whew!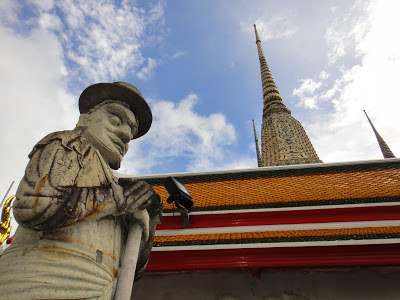 This temple is where traditional Thai massage originated, plus it used to be an educational site for monks to learn about medicine and yoga. The temple boasts more than 1,000 Buddhas, including the 46-meter-long and 15-meter-high Reclining Buddha, who is plated in gold and mother-of-pearl. You can walk all the way around it, then buy a copy of his head on your way out.