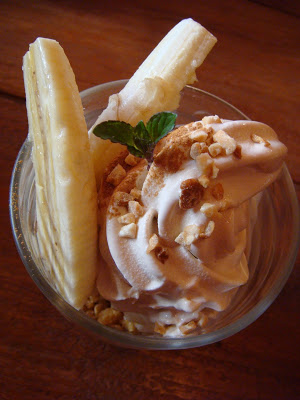 I love Yokohama's Chinatown. In fact, I like it a whole lot more than China. It's cleaner, less crowded, smells better and no one grabs your arm and tries to 1. sell you things or 2. drag you into their shop by force.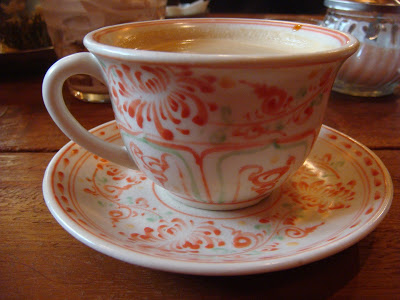 There is a little restaurant we like where we always get great, very cheap food and usually get good service. I have no idea what the name is, but from the main street it's through a small red arch, down the street maybe two restaurants and is on the left. But that's not today's cafe.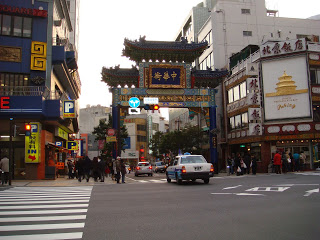 The NeNe Cafe is the first and second floor of a very fun Southeast Asian shop. There are a lot of Thai, Indonesian, etc. lamps and furniture. The cafe serves food, alcohol and afternoon tea.
I had a parfait (Y750) and coffee (Y450). Mary had a blooming jasmine tea and coffee jelly topped with ice cream (both around Y550). I've been wanting to try this place out and I'm so glad we did! My parfait was cinnamon with bananas and crunchy bits in the bottom. The cafe is funky without being schmucky and eclectic without being cluttered or disorganized. Perfect!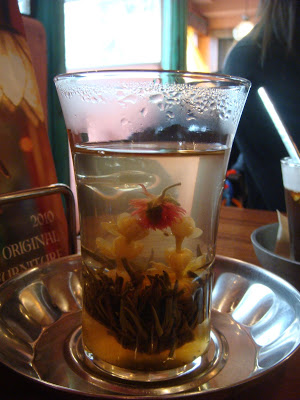 To get there, exit Motomachi-Chukagai Station on the Minato Mirai Line. Pop out near the north Chinatown entrance. Go through the big gate and take your first left, right after the 88 Chinatown Visitor Information shop. NeNe Cafe will be on your left and is open from 11am until 11pm.