Chris had to work New Year's Eve…well sort of. He had to do a little bit of work but mostly was just required to be on base all night in case someone did something stupid. Surprisingly, no one did! So we had a great time with all our friends at the officer's club casino night and had a free hotel to stay in within walking distance. Chris won tons of money, I lost all my money (quickly) and the buffet was delicious. Two good buffets in three days—shocking. Usually buffets are so unsatisfying. Given the casino theme and the fact that last year the entire squadron decked out in pirate gear, I figured this was a Casino Royale, James Bond-type affair so I wore a one-shoulder sparkly dress (White House Black Market–clearance–$17!) with silver tights, black and silver shoes AND black leather above-the-elbow gloves I bought with Mariana at Zara in Costa Rica last February right before her wedding (clearance–$7!!). I arrived to find everyone in regular cocktail dresses or pants. Oops. Oh well, if you show up, show up–I added a Happy New Year headband complete with foofy feather. Perfect!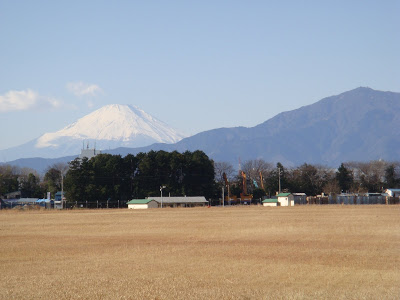 Photo: Mount Fuji from the flight line on New Year's Day

The point: when Chris first told me we would be unable to do something Japanesey on New Year's, I booked us on a tour of six shrines and temples to the Seven Gods of Good Fortune on 3 January 2009 to soak up some culture. We ended up spending 1 January 2009 exploring
Hasedera Temple (3-11-2 Hase, Kamakura City, Kanagawa)
in Kamakura and collecting seashells along Sagami Bay. My family went to the beach for New Year's as long as I can remember, writing the old year in the sand and watching it wash away, then writing the new year high on the sand above the waterline. Chris and I ate sandwiches, watched the sunset and collected beautiful shells until our hands froze and fell off. We also spent the second at the Emperor's New Year's Greeting, so my fears of not getting enough Japanesey-ness out of the holiday was completely unfounded.
These pictures are from Kamakura, my favorite place in Japan so far. The above video is a teaser for the 3 January 2009 post coming soon!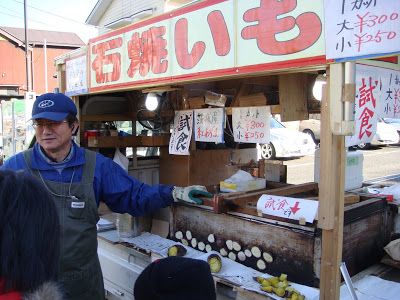 Above: free samples! roasted sweet potato cart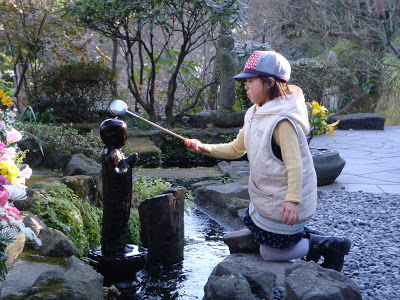 Above: A girl spoons water over a statue New Year's Day at Hasedera Temple in Kamakura.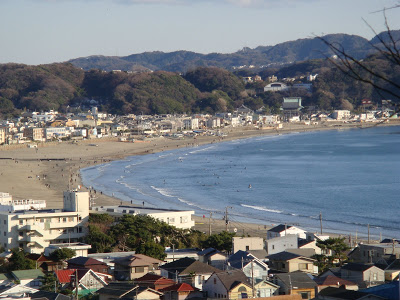 Above: View of Sagami Bay from Hasedera Temple's observation walk.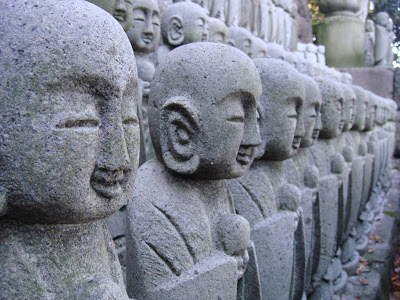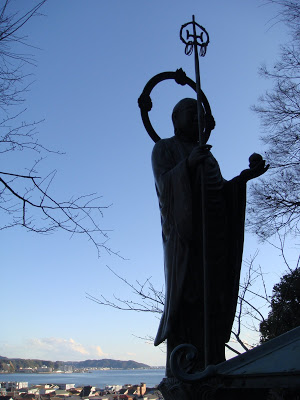 The two above: statues in the Hasedera Temple grounds in Kamakura.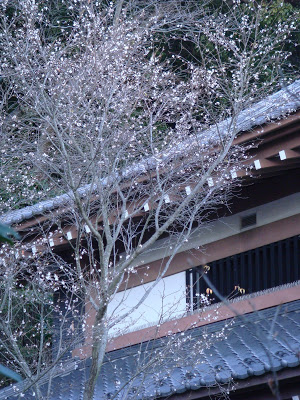 Above: Unseasonably warm, sunny weather (yay!) resulted in these early cherry blossoms on New Years Day at the Hasedera Temple in Kamakura. More cherry blossoms spotted in the Imperial Palace grounds and…on my doorstep!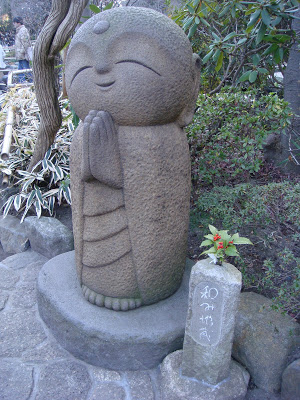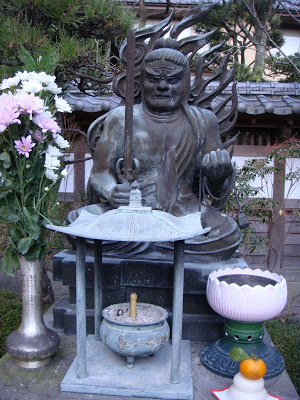 The two above: These statues are about as different as they come, but they're right across a gravel path from each other at the Hasedera Temple in Kamakura.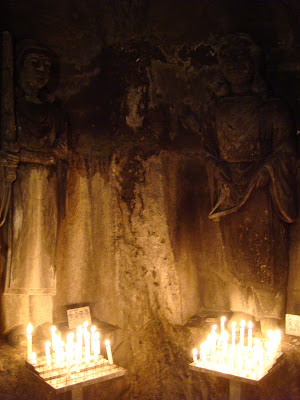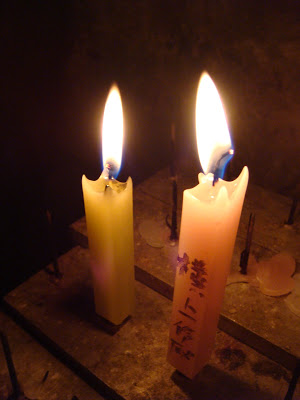 Above: A few hundred yen buys candles to place at the feet of statues carved into the caves of Hasedera Temple in Kamakura.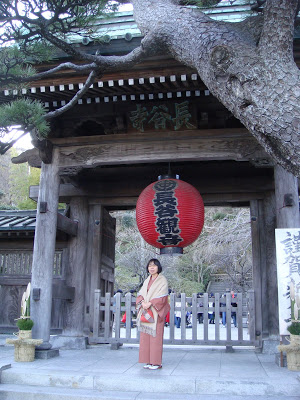 Above: The beautiful weather meant lots of traditional kimonos!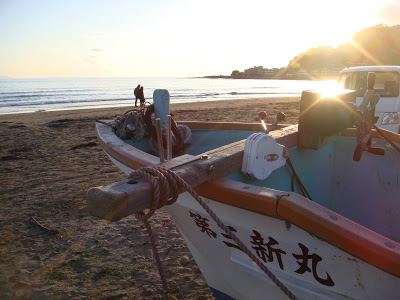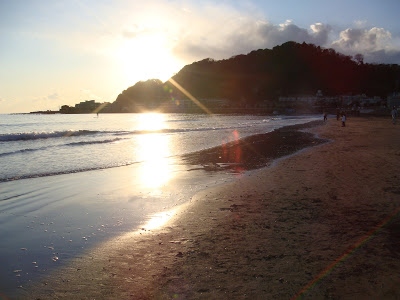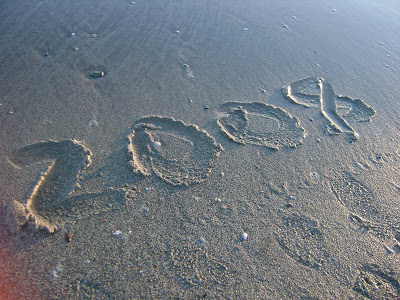 Happy New Year from Japan!