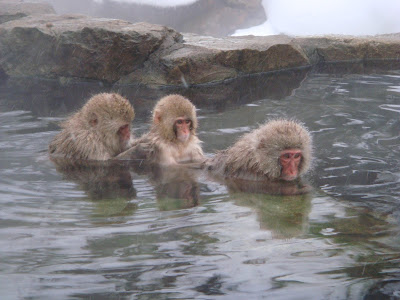 We drove the 2.5 hours from Hakuba through Nagano City to Nakano in hopes of seeing some snow monkeys at Jigokudani Yaen Koen. Some people rave about it; some people say it's over-rated. Most Japanese people I know said the monkeys aren't even always around. What kind of monkey luck would we have? Would it be worth all the effort??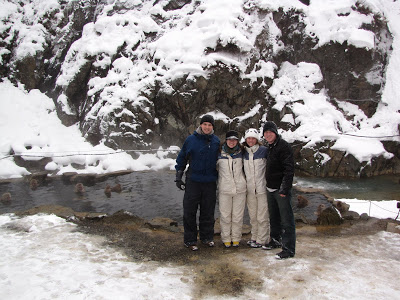 Was it! Jigokudani means 'Hell's Valley' and is named for the other-worldly atmosphere created by the steaming and erupting hot springs around the rock valley carved by the Yokoyu River in Northern Nagano Prefecture. The weather had changed and a constant snowfall dusted all the monkeys with powdery white.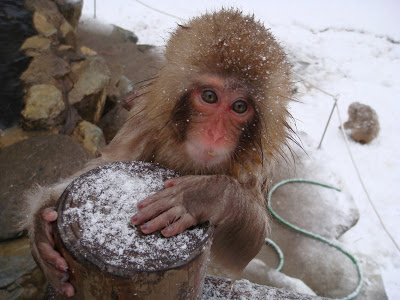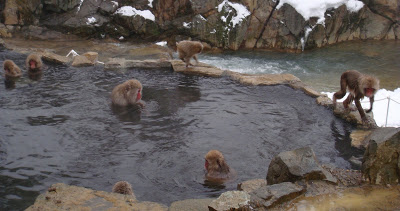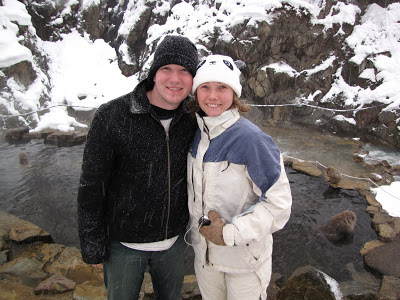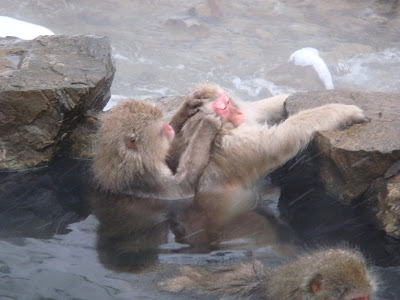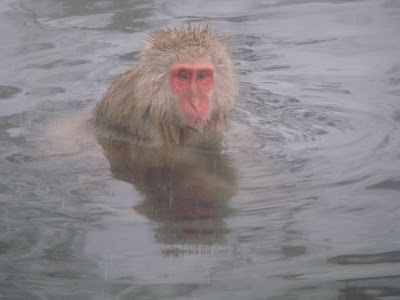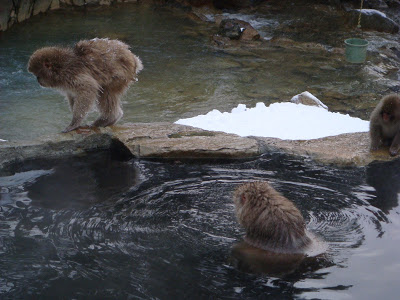 We began the half-hour hike to the park about an hour before closing. What a beautiful walk! A snowy stone wall on one side and snow-laden pines blanketing the slopes down to the river—gorgeous! And more monkeys than I even hoped for: monkeys eating, monkeys swimming, monkeys bathing, monkeys grooming; baby monkeys, mean old man monkeys, mama monkeys, juvenile combative monkeys. Monkeys on the rocks, monkeys in the snow, monkeys in the spring, monkeys on the bridge, monkeys in the trees, monkeys picking up snowballs, monkeys running over your boot toes—many, MANY monkeys!!