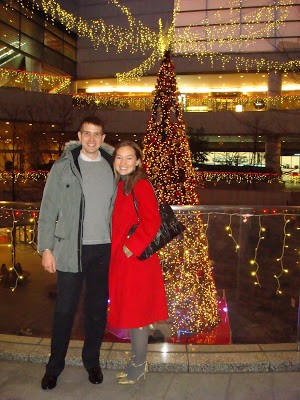 Chris submitted a Christmas request to the Social Office: why don't we do more of the things we did in the States in Tokyo? Like what? asked the Social Director. Like plays, symphonies, etc…like…The Nutcracker, Chris said. Consider it done.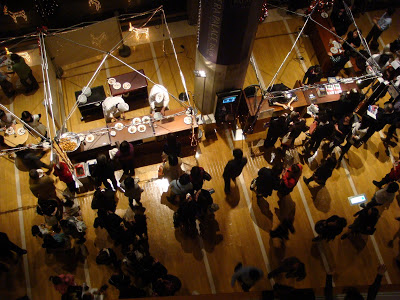 The Social Office did some research and found the answer in the New National Theater Tokyo. And wouldn't it be cool if all the dancers were Japanese?? (They were!) With the help of those nice Japanese ladies at MWR, who printed out what I wanted in Japanese, and the nice lady at Lawsons, who worked the Japanese-only machine for me, two tickets were soon procured.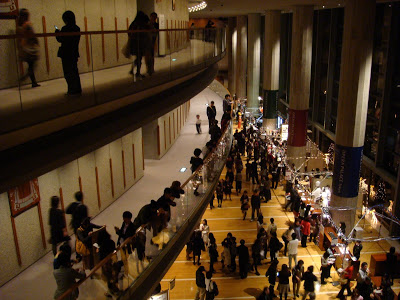 Tonight was the night. Our friends Ryo and Yoshiko joined us and we had dinner downtown in the Tokyo Opera Place before the performance. How have we never seen The Nutcracker professionally performed before?! Fantastic. The best part were the Japanese elements: it began and ended in sort of a modern Tokyo street scene, and it culminated in Herr Drosselmeyer turning into Santa and flying away with his reindeer.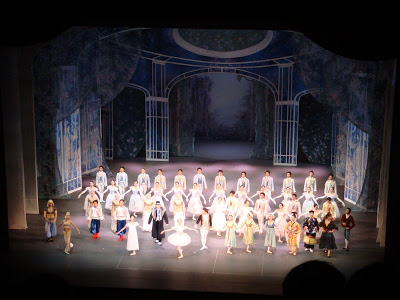 After that—I'm not kidding—we clapped while every dancer bowed individually, then continued to clap while the curtains closed, Herr Drosselmeyer came out of the curtains, went back and brought Clara out to more applause, exited, then the Snow Queen and the Prince came out, bowed multiple times and returned behind the curtain, then all four came out and bowed many times together, then the entire curtain reopened, everyone bowed, and the curtain closed, but then the curtain opened yet again to steady applause and each row of dancers came forward and bowed individually, and then everyone bowed AGAIN and the curtain closed for the final time.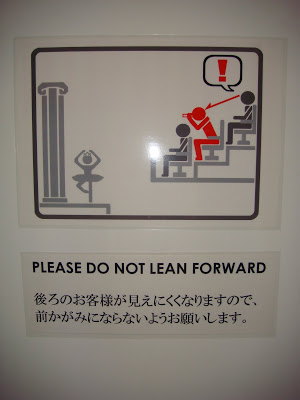 It was 10 minutes or more of solid clapping, but at least no one felt obligated to whistle or do a standing ovation. The last time the curtain reopened Chris and I laughed so hard the little girl sitting in front of us turned around and stared up at us. Oops. Merry Christmas! And happy birthday to the Emperor!!