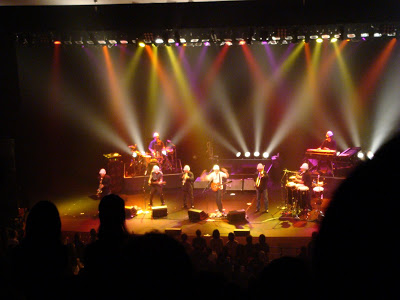 Given the number of excellent songs Jason Mraz sings I expected to hear more of them at his February 24 concert in Shibuya's C.C. Lemon Hall. Alas, he played mostly slow songs (one about child abuse or something…what!?) and only one I even recognized. He was very interactive or whatever, just didn't play my favorites. At least the company was excellent–11 HSL-51 spouses made it a party!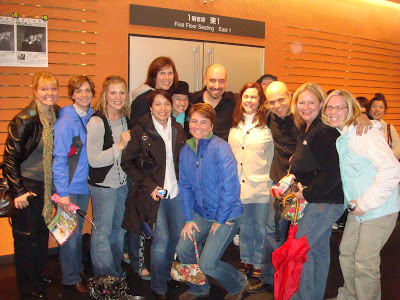 The best part of the concert was seeing the differences in the audience. At concerts I've been to in America there's an opening act and people talk, sing and take pictures throughout the performance. Not so in Japan. The audience was politely silent and anyone attempting to take pictures got an immediate visit from security making the big "no!" X with his forearms. During one of two not-slow songs, Mr. Mraz did three hand movements during the chorus. Immediately–with no noise–the entire audience did the hand movements along with him. In perfect unison. I loved it!!
Hawaiian burgers afterwards continued both the theme and the festivities. Whoever thought to put grilled pineapple and sliced avocado on a burger…GENIUS.