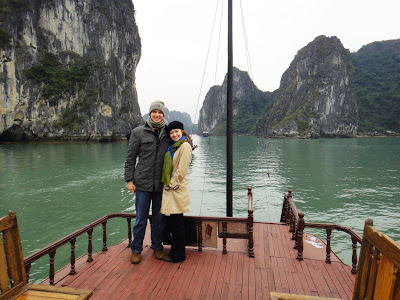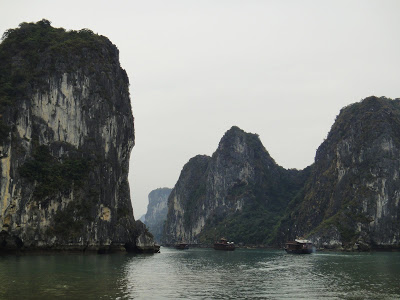 "A family of dragons watched stoically as Chinese invaders attacked the land that would soon become Vietnam. Amidst the fighting a cry arose, begging the dragons for help. The mother dragon flashed into action, descending over the waters and dropping diamonds and jade into a jagged barrier that would keep the enemy at bay. The people were saved, and named the place Ha Long (Descending Dragon) Bay. Clouds cloaked the silent, wind-swept coves in an air of mystery while we cruised across green-grey water through walls of craggy stone; with white linens, low-stemmed glasses and Vietnamese wine spread out before us. Starched napkins and a gourmet lunch made for a sharp contrast against the weather -beaten rock and wild sea. I would have liked to stay out longer. Gliding on green waters along rocky shores in dark weather has a certain appeal" (
Stripes Kanto, "Land of Ascending Dragon Lures with Beauty, More"
by Mari Krueger, February 2011).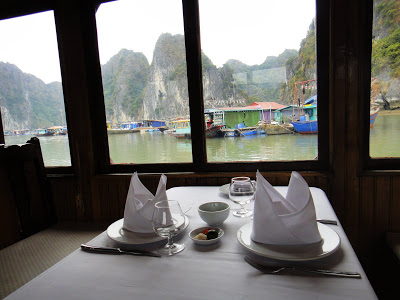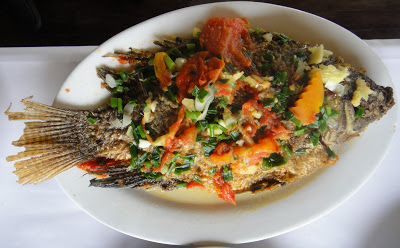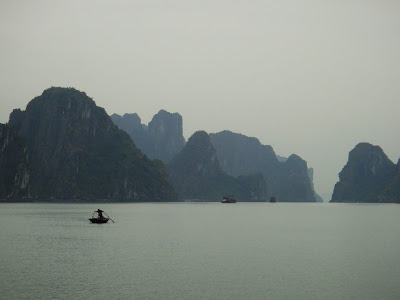 Lunch on Ha Long Bay
Wine: Vang Dalat White, Vietnam
First Course: Steamed ginger prawns with salt, kumquat, Chinese chili pepper dipping sauce
Second Course: Deep-fried prawn-crab-squid-veggie-stuffed crab shells
Third Course: Spring rolls and French fries
Fourth Course: Squid, celery, onion stir fry (only I tried this, and I only tried a couple bites. Squid is squid)
Fifth Course: Garlic cabbage
Sixth Course: An entire fish, served whole with tomatoes and herbs, then de-boned at our table and accompanied by rice
Seventh Course: Bananas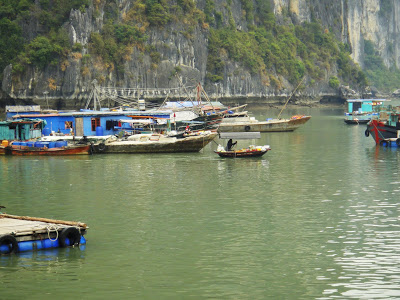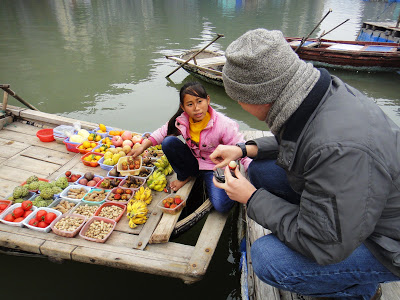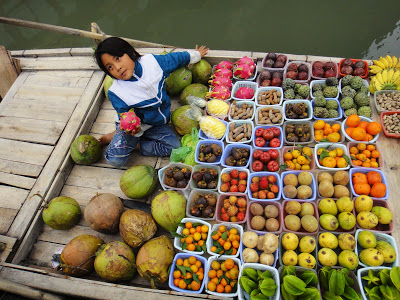 "We sailed past a floating fishing village and tiny fishing boats. Kids hawking fruit raced toward us in rowboats made of wooden planks over woven baskets. A four-year-old village girl shyly admitted she can row a boat alone but can't swim. Some of the islands have fresh water springs, monkeys or lizards; others take the form on animals themselves. We passed an island that looked like a lion and Ga Choi Islet, which looks like two chickens either fighting or kissing, depending on your location" (
Stripes Kanto, "Land of Ascending Dragon Lures with Beauty, More"
by Mari Krueger, February 2011). Aww, perfect for Chris and me.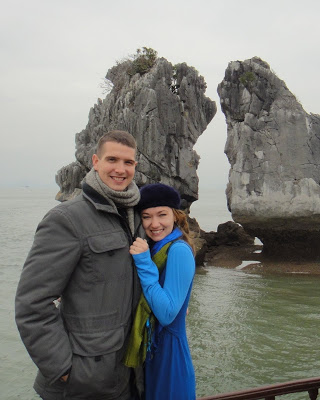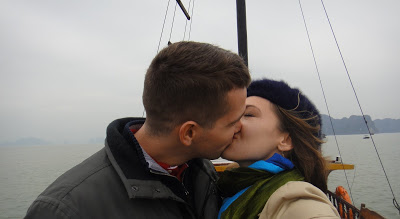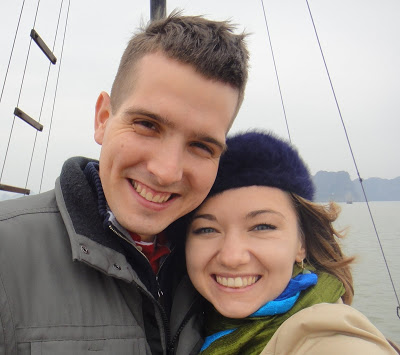 Vietnamese Origin Legend
, as told by Fu'oo: So the people of ancient Viet were suffering through a drought. Many tried to reach the main island in Ha Long Bay to ask the Dragon Mother for help, but they all drowned and failed. Only one couple succeeded: a young couple who delivered a beautiful baby girl en route to the island. The Dragon Son fell in love with her. When she came of age, they had a great wedding and invited all the kings of the animals to celebrate their happiness. In the huge Dong Thien Cung cave in Ha Long Bay many stalagmites and stalactites in the form of animals are visible today, as well as a large natural structure that looks oddly Dragon Mother-ish. Unfortunately, the Dragon Son and girl found it difficult to live between her world and his, so after she gave birth to 100 eggs, which hatched 100 boys, they each took half and split ways. The woman and her sons settled on land, where her best son became Vietnam's first emperor.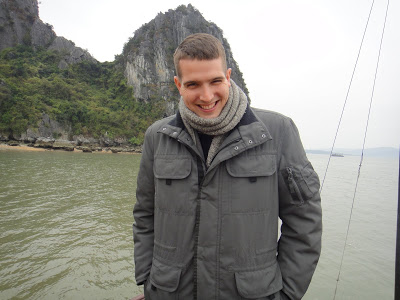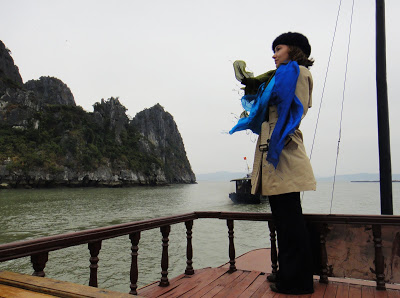 In another local legend, it's 1288—Mongolia was invading Vietnam this time. Vietnamese general Tran Hung Dao hid in a cave in Ha Long Bay. When the tide was at its lowest, he planted metal-tipped spikes. When the tide rose, he came out of hiding and taunted the invaders, who sailed right for him and crashed on the now underwater spikes! The people rejoiced! If you're wondering what China/Mongolia have against this region, you may be interested to find this province shares a river border with South China. Vietnam actually means, "Viet People," as in separate from the northern Chinese or Mongolian tribes.