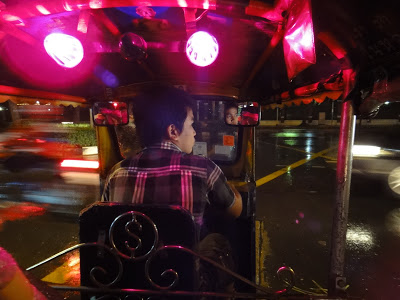 Chris and I found each other in Thailand for too few days—just one night in Bangkok. We wandered through the markets near our hotel, sifting through teak, carved wooden elephants and yards of silk. Ultimately we ended up at the Suan Lum Night Bazaar.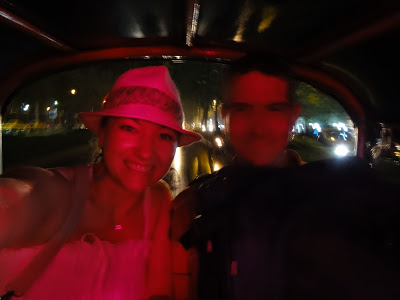 About $12 USD bought us a gyro (Chris), green chicken Thai curry with rice (me), two local Chang-brand beers (the name means elephant) and a dessert each!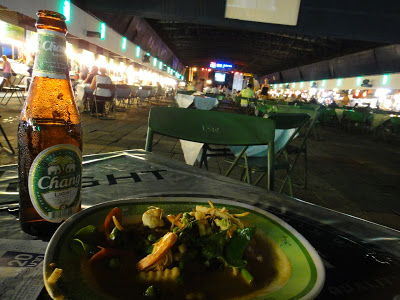 We explored a park filled with bored teenagers and stray dogs; then it started to rain. We hired a tuk-tuk back to the hotel. Tuk-tuks are three-wheeled open taxis named for the tuk-tuk-tuk-tuk-tuk-tuk-tuk sound they make. Between the rain-slicked streets, peeling out every time we accelerated, and abundance of scooters zipping around us it was definitely thrilling.
And the perfect way to spend One Night in Bangkok!